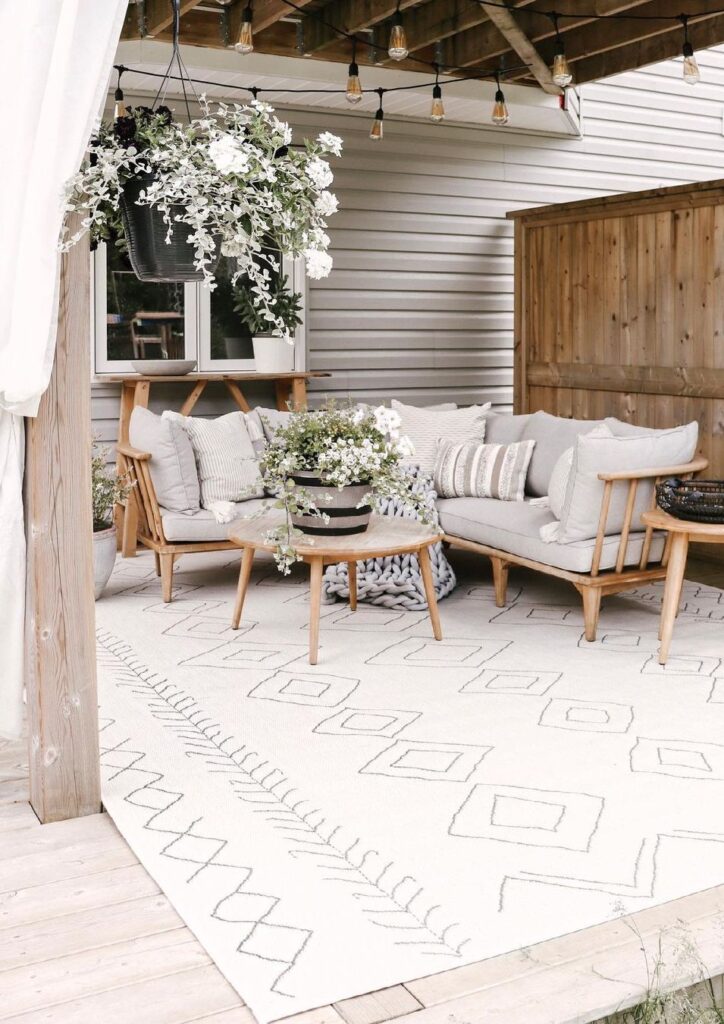 24 Best Decor Ideas From Lauren Elizabeth That Will Help You Love All Your Spaces
Lauren Elizabeth of HouseofHire does neutrals, hardwoods and Scandinavian aesthetics with the best of them. But she differentiates her beachy, breathless interiors by making a couple bold choices in each room.
Elizabeth's elevated taste is apparent from the moment you walk in the door. Her entryway decor includes comfy and functional standards like a bamboo bench and stacked baskets. Black wainscoting demonstrates the design potential of the dark side while a Persian rug is surprisingly glam for a mudroom.
The HouseofHire living room also uses ample neutrals and carefully curated décor to keep everything light and bright. This creates space for more daring design choices like buttery leather lounge chairs, a modern black glass fireplace surround, and eye-popping clusters of living green from floor to ceiling.
Even in functional spaces like the laundry room and bathrooms, Elizabeth uses unexpected textures and patterns to give depth to her interior designs. Copper hardware, striped wallpaper and a funky mod vase have her guests endlessly asking, "Where did you find that…?"