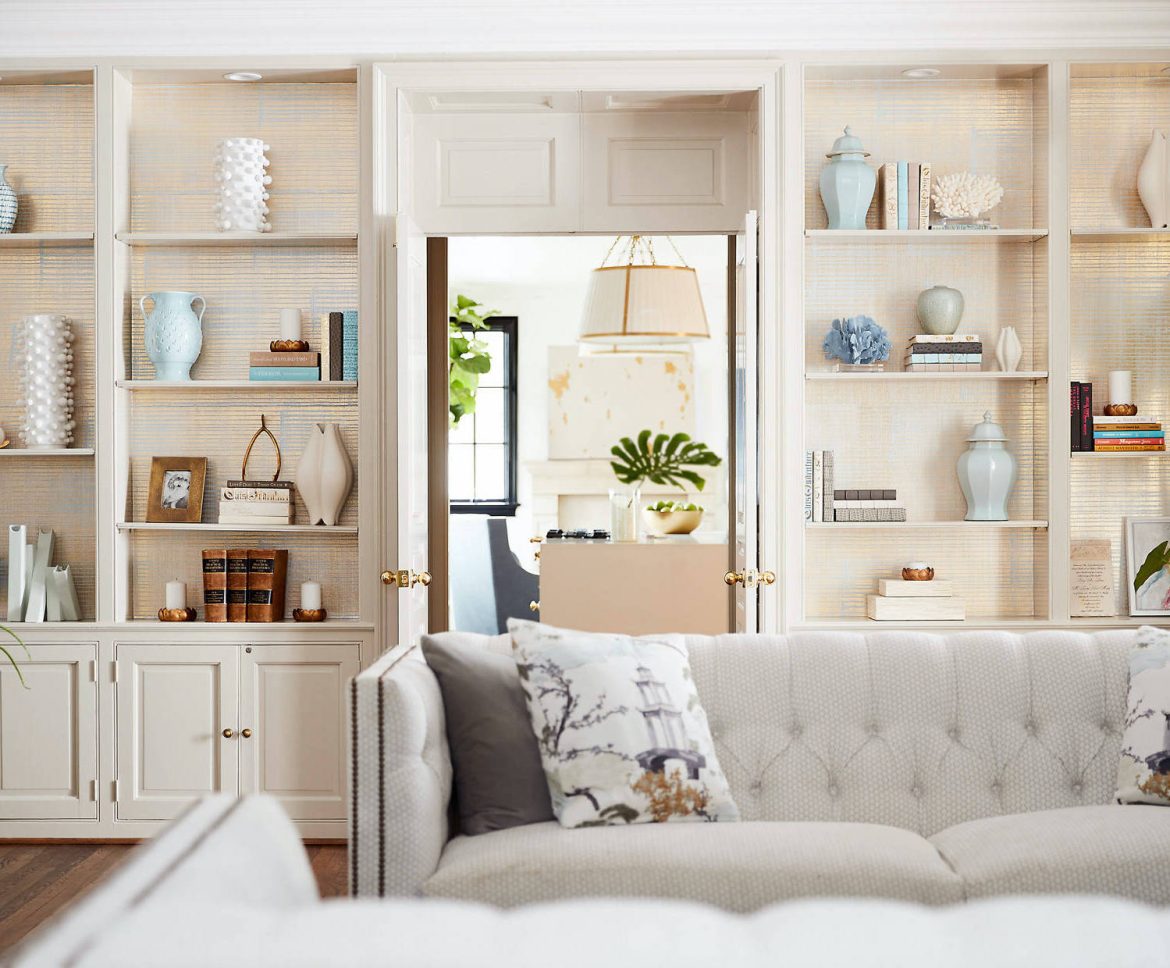 An Update in Old Irving Park by D. Stone Builders, Inc.
This remodelling project in Old Irving Park in Greensboro, North Carolina, was done by D. Stone Builders, Inc. It features transitional style decor which is a combination of traditional and contemporary style decors.
Upon entering, the three-story u-shaped stairwell, the high ceiling with a chandelier, and a white and gold tile floor introduce the clean modern lines and the creamy white of transitional style decor. The carpeted wood steps add contrast and texture to the entryway. The living room displays the simple lines of contemporary furniture and the creamy white colors with the dark brown floor of transitional decor. The kitchen also features the creamy white palette of the transitional style as well as the dark brown of the wood floor that adds depth. The simple, clean lines of the fixtures and the furniture as well as the uncluttered look are examples of the contemporary influence on transitional decor. The splash of blue in the chairs by the fireplace on the side of the kitchen add some traditional warmth to the room. The textured ottoman adds interest to the room. The transitional style creamy white color scheme and wood floors with touches of color and prints is carried throughout the dining room, family room, bedrooms, bathrooms, home office, and home gym.
Since 1982, the remodeler, D. Stone Builders, Inc., has also built custom homes in Greensboro and the Piedmont Triad. They built their reputation on creating quality and efficient homes. They take pride in their craftsmanship, experience, attention to detail, transparent pricing, and service including an interior designer who will help with choosing colors and finishes.