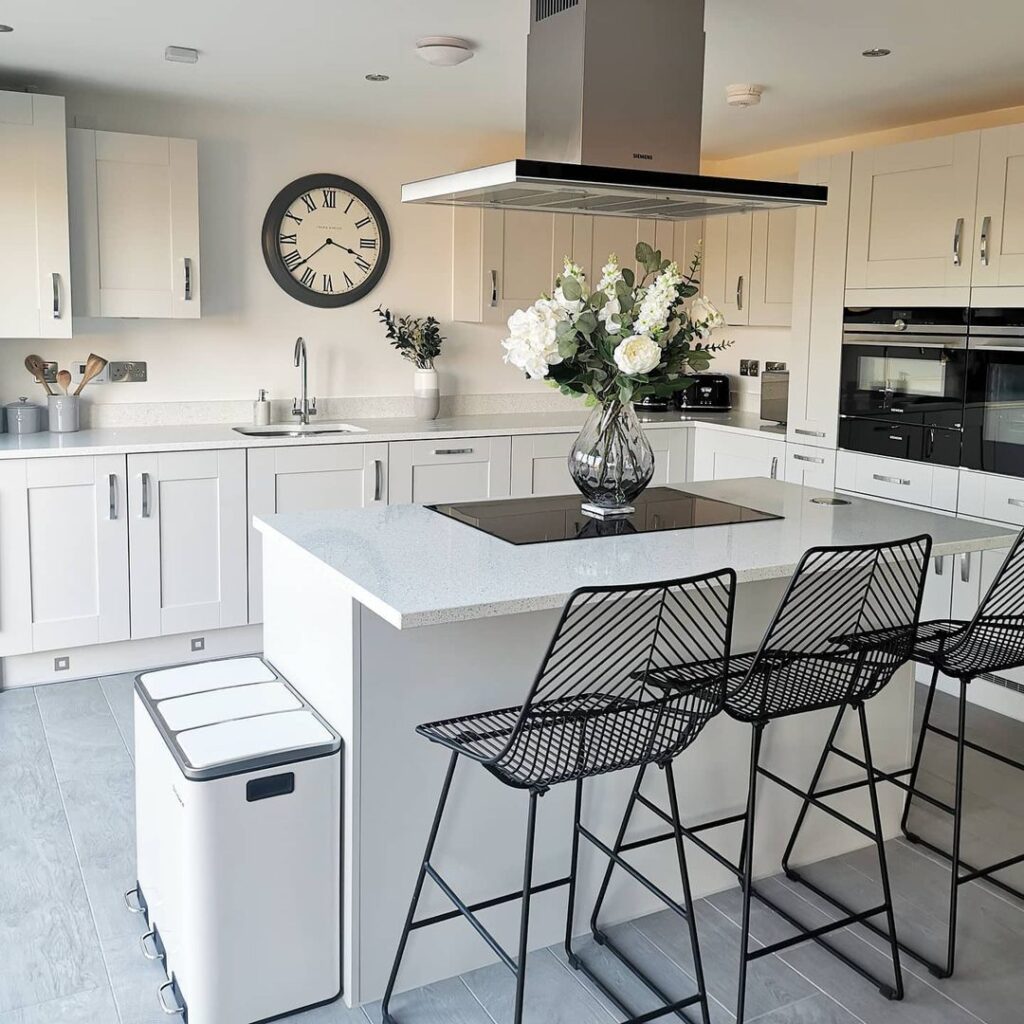 72 Modern Minimalist Kitchen Ideas That Could Even Convert a Maximalist
Plants!
Plants bring life to an otherwise austere space. And even if you don't have cabinet space to store small appliances, unifying the look with color keeps things visually clean.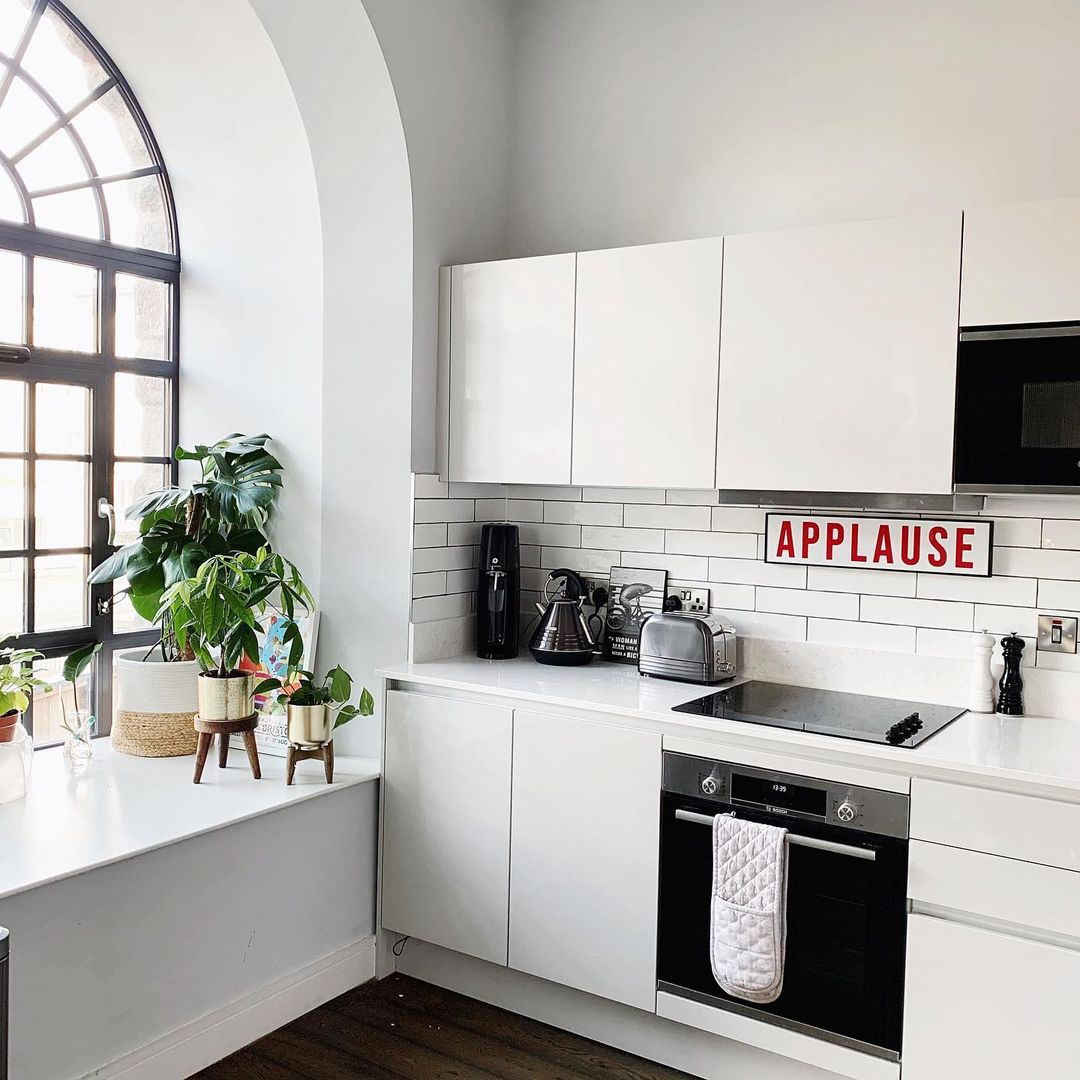 Bring the outside in
We all love a monochromatic design, but soft, natural colors can also work in a minimalist kitchen. Soft greens pair beautifully with bamboo and blush accents.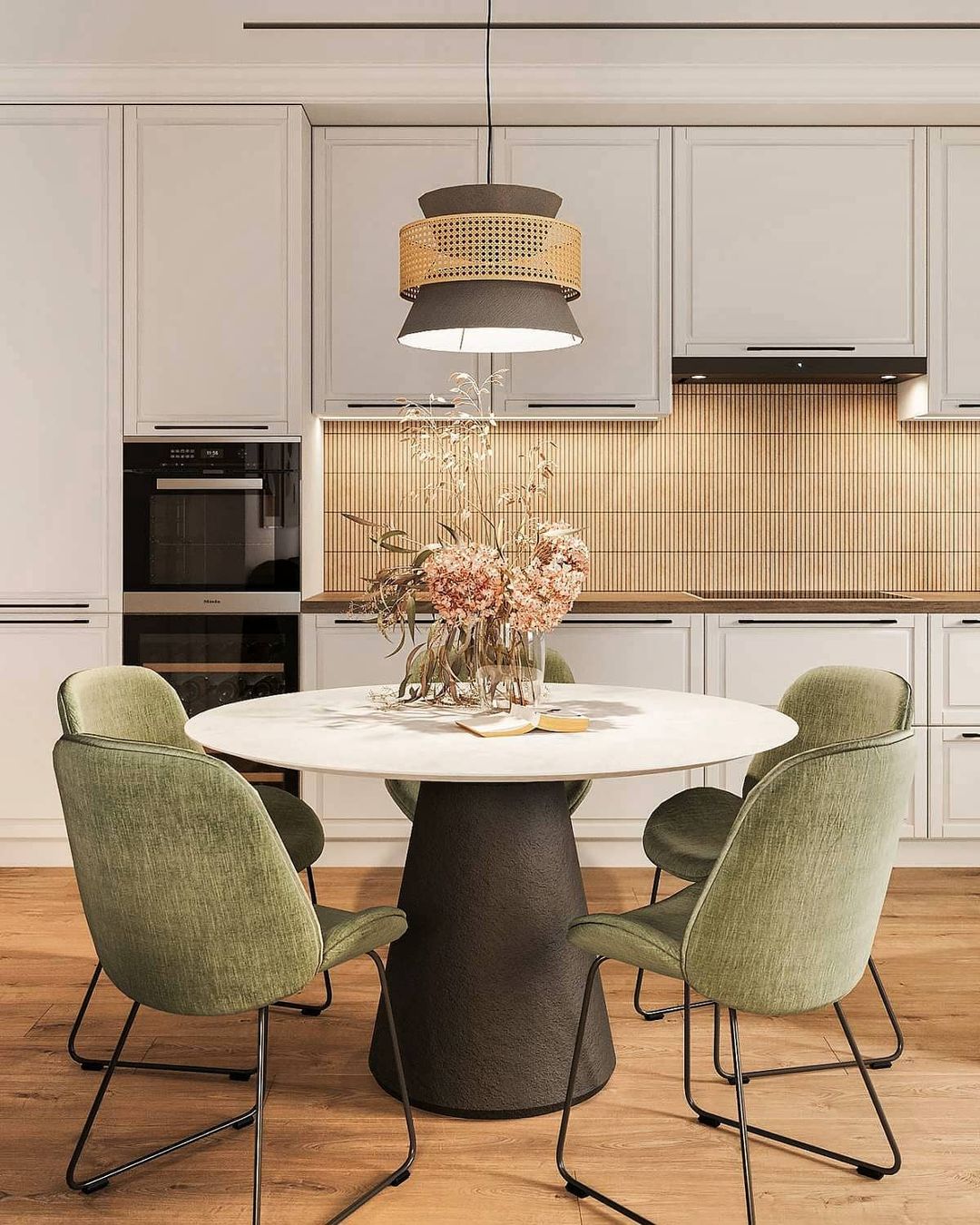 Don't feel like everything has to be matchy-matchy
When designing with a minimal aesthetic, there's an impulse to want to start from scratch with all new pieces. But family furniture can mix beautifully with a minimal aesthetic. Keep lines clean and symmetrical.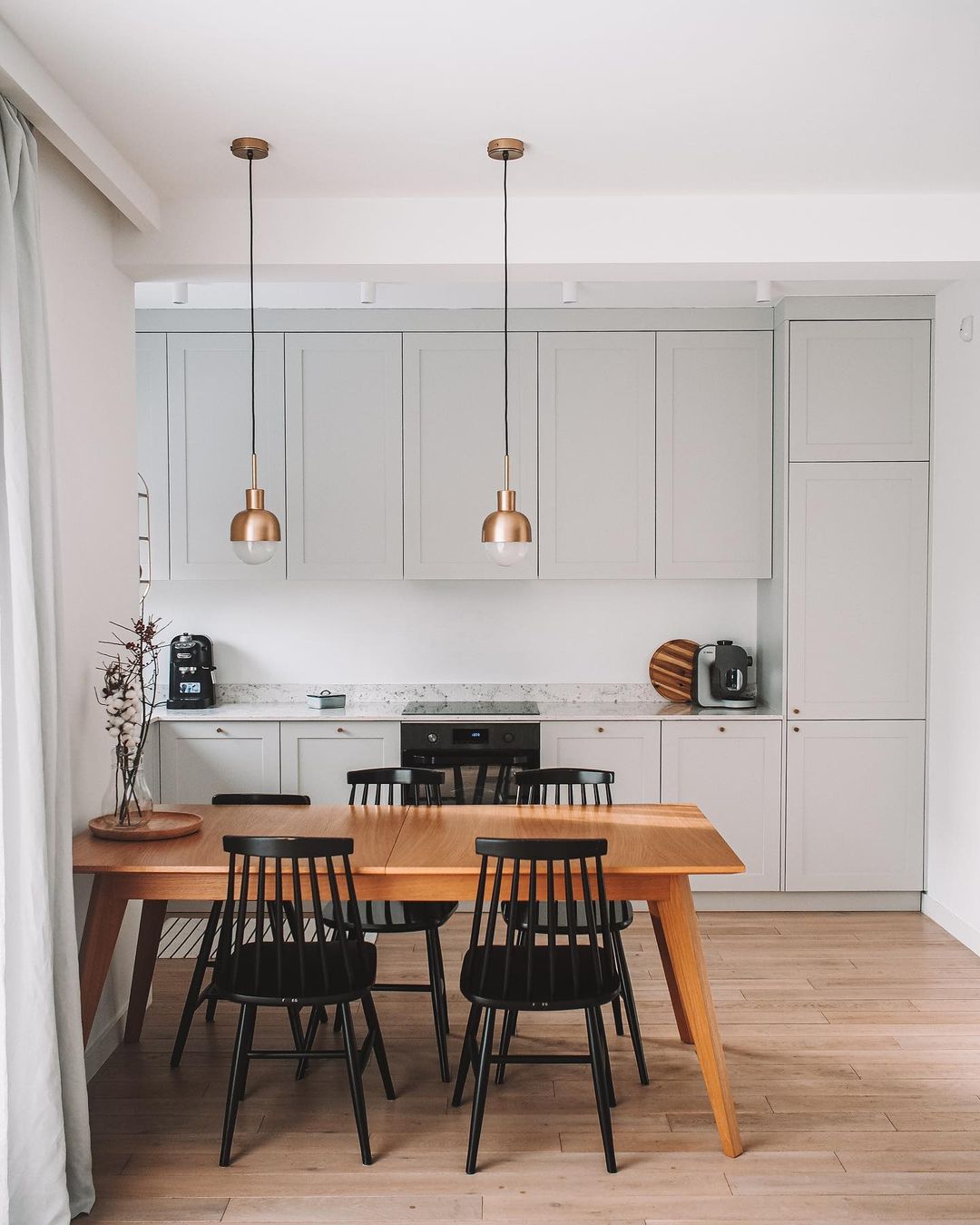 Keep an open mind
Instead of visually heavy upper cabinets, open kitchen shelving often lifts the atmosphere in a room. And, when paired with simple, earth-toned cookware and accessories, it can take on the quality of a gallery wall. Select your pieces to display carefully. Unify by color scheme or material. And remember less is more.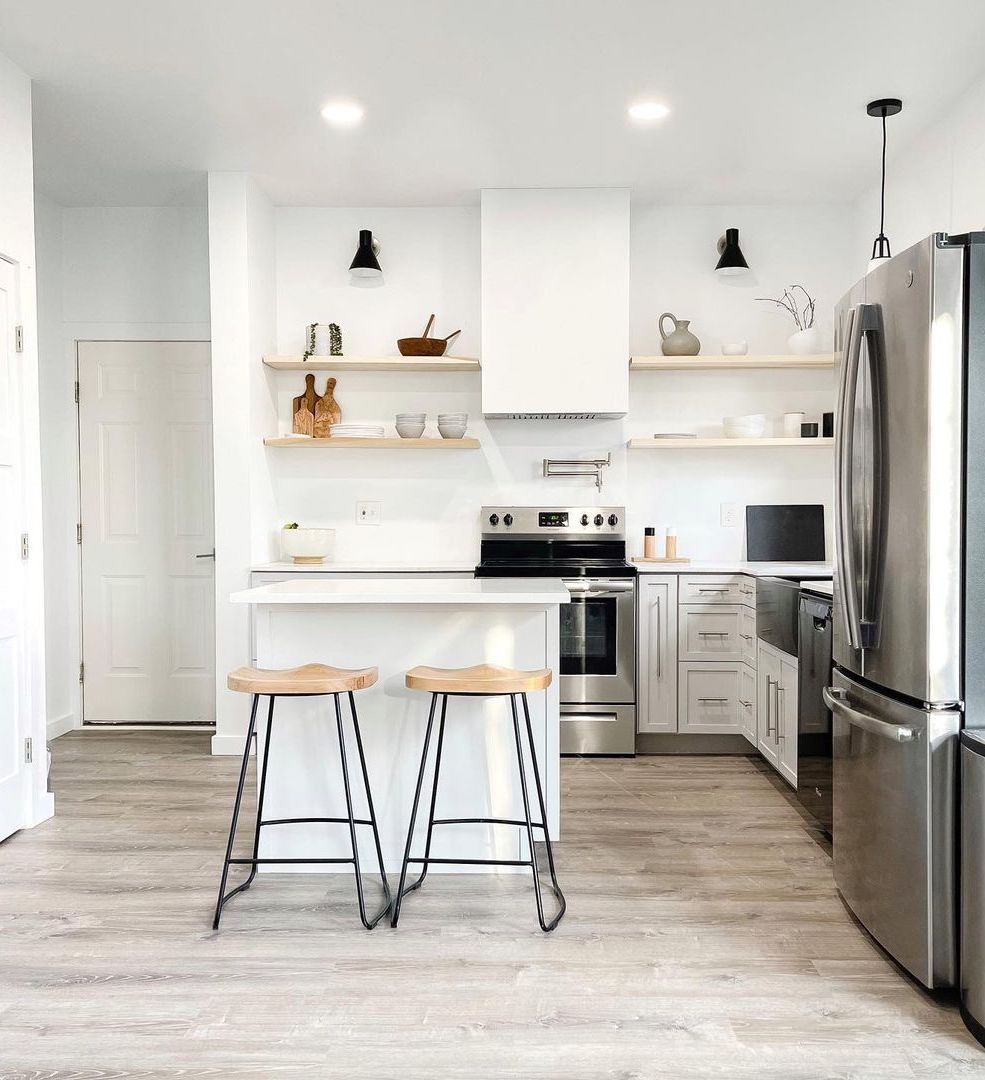 Other Popular Ideas