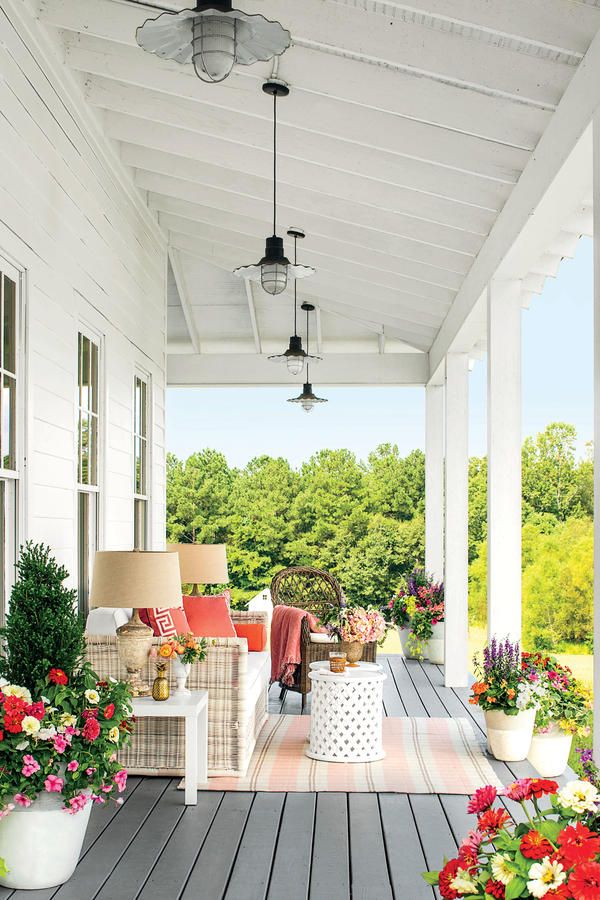 350 Most Popular Porch Ideas on Pinterest You Do Not Want to Miss
When you think about the term "porch", it is used for a structure is outside the main walls of a building or a house. Porches add extra living space to your home exterior, be it the front or the back. Whatever the season, your porch will serve its purpose. Whether it is a four-season or three-season, it should be an inviting and a great place to relax and unwind.
While porches offer a space that bridges a gap between the interior and exterior of your home, front porches are often used by homeowners who want to be part of the community. Back porches are for those who prefer enjoying their outdoors privately, away from onlookers.
When designing a porch for your home, consulting a qualified architect and a contractor will guarantee the design of your porch is designed correctly.
Porch Types
Many homeowners believe that porches are an essential feature as they frame a home. Fortunately, there are a bunch of them to choose from.
1. What is a Covered Porch?
This is the type you might see on farmhouses; the cover protects you from the sun, and it's large enough to set furniture on.
2. Open Porch Features
This porch is often linked to front porches. It is elevated with steps but no side walls and attached to the resident on one side.
3. The Benefits of a Screened Porch
It's a screened-in porch that allows in a cool breeze. The thin screening in these porches keeps insects and pests at bay.
4. Wrap-around Porch Designs
The porch usually runs along the front of the house and continues on to one or all sides of the house. This style is literally the embodiment of a Victorian-era house.
5. Popular Design Ideas on Pinterest