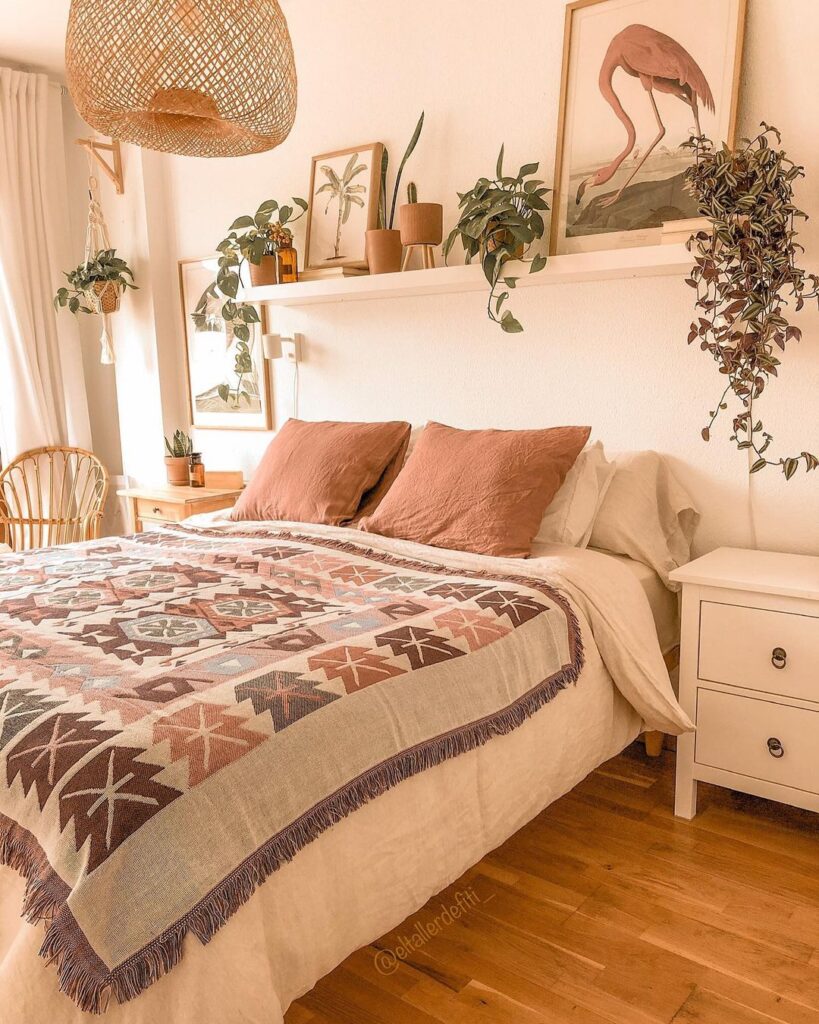 Transformative Interior Designer Maribel's Boho Oasis
Interior designer Maribel uses her Boho and eclectic style to transform spaces. Her home is a bohemian fortress for modern decor lovers. Maribel uses a blend of natural sunlight and wooden objects to embellish her style.
Maribel's home, located in Zaragoza, Spain, has a sweet charm that is sure to take you back to simpler times. With a few antique pieces and foliage placed perfectly around the home, there is so much to see here. Her arrangement and collages of pictures and mirrors show off her decorative style.
Maribel's kitchen area has a modern feel with its clean sleek cabinets, counters, and appliances. However, Maribel incorporates the wooden theme through cutting boards, shelving units, and bar stools.
Her theme continues into the bedroom with hanging foliage and a green duvet. An orange tan pillow sits perfectly in the middle of the bed to blend the wooden theme into the area. Overhead hangs a bohemian style light fixture that reiterates the color scheme.