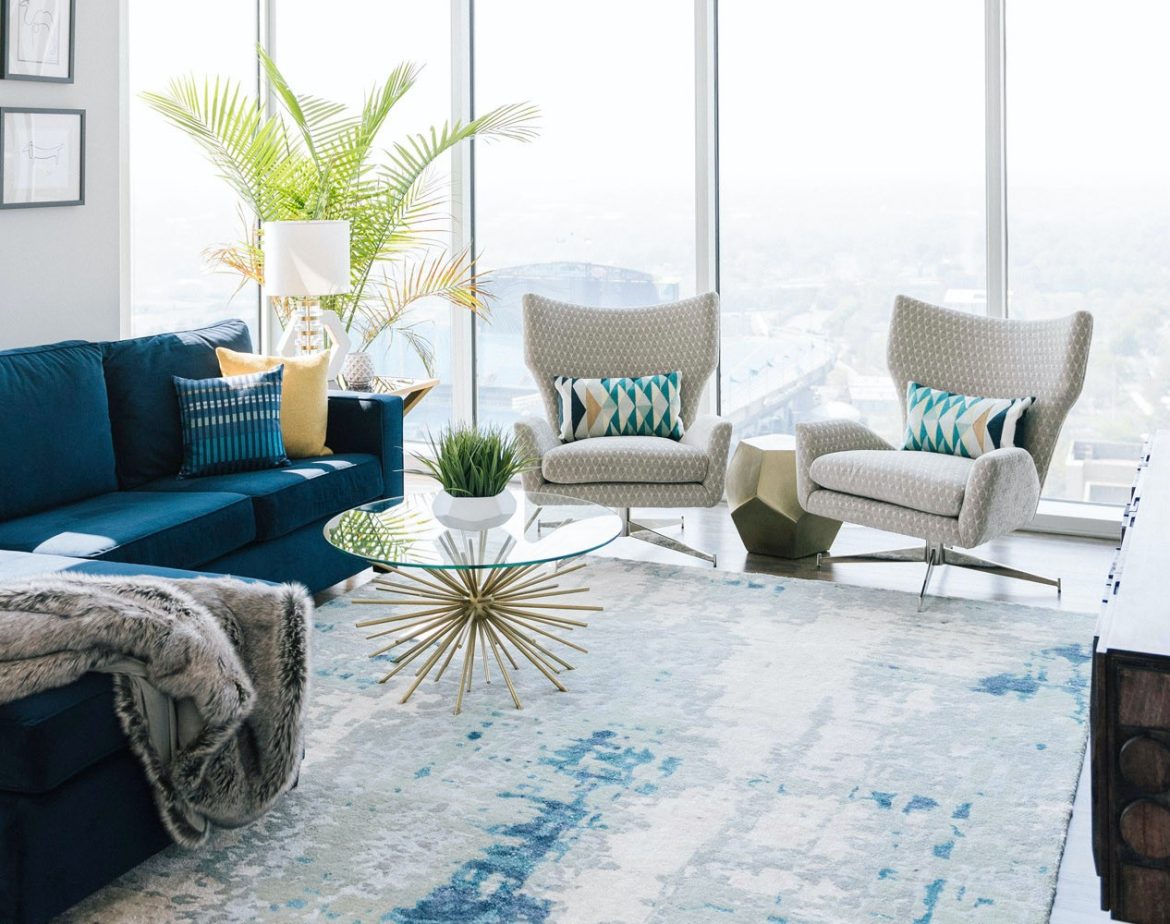 This Condo by Jennifer Haahs Design Group Puts the "Mod" in Midcentury Modern
Globe-trotting designer Jennifer Haahs melds metropolitan influences from around the world. Jennifer Haahs Design Group supplies sparkling interiors to the up-and-coming city of Charlotte, NC.
Midcentury modern is the hottest design trend of the past five years, and it shows no sign of cooling down. The design movement marries simple geometry with bold color. Midcentury modernists expertly juxtapose natural and synthetic materials.
In this Charlotte high rise, the midcentury modern craze gets a chic makeover. Organic accents are right at home in the sleek interior. Plant life coexists with cutting-edge tech in the living room and kitchen. A geometric motif reverberates through every room, from the glass circles of mirrors and tables to the angular modern art and patterned throw pillows.
Throughout the home, one notices the hallmarks of midcentury furniture: long, crisp lines, short legs, and gorgeous wood. Jennifer Haahs Design Group also makes use of brass pieces, and complements their golden color with vibrant blue textiles.
This blue and yellow color scheme is just bright enough to enliven the neutral palette. White walls are necessary to enlarge a small apartment. Tastefully distressed area rugs create distinct eating and living spaces.
Floor-to-ceiling city views don't need much enhancement. This high rise condo is well suited to ultra contemporary décor and friendly splashes of color. It's an artistic, modern space with midcentury flair.