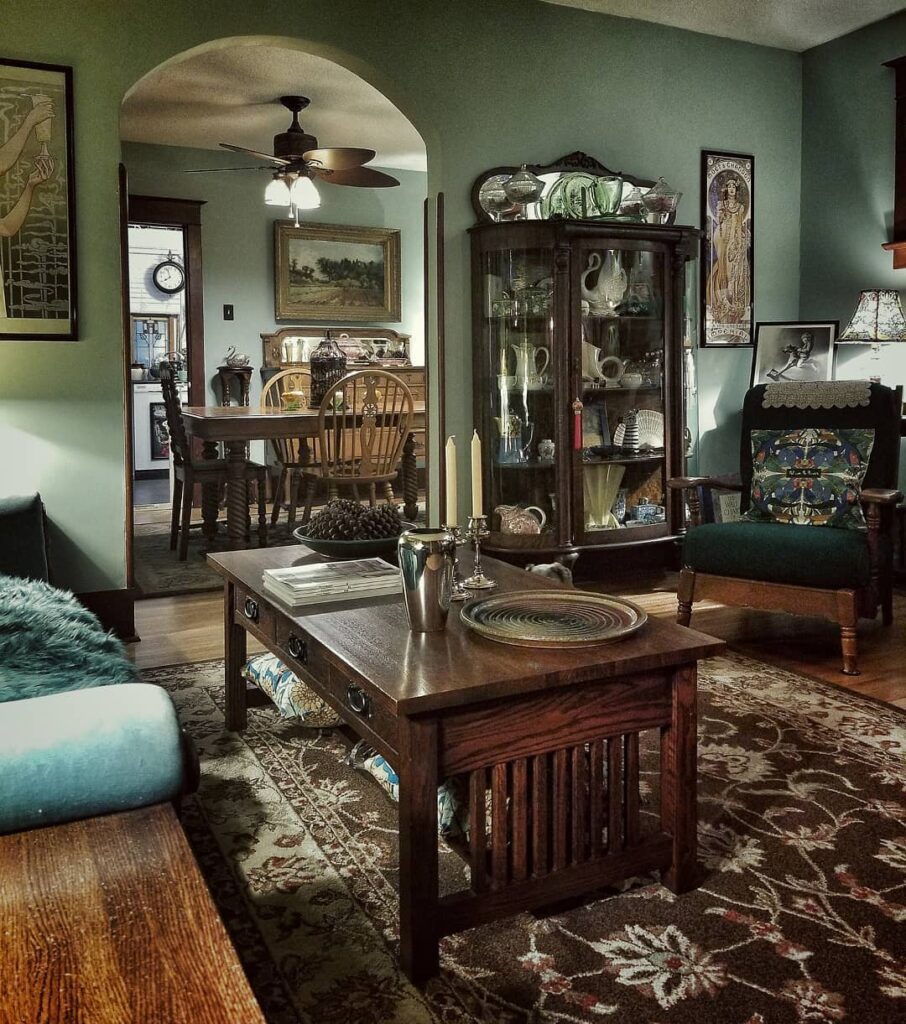 Sassy Vintage Girl Brings Antique Glam to Any Room
The decorative stylings of Nancy Jane's home make you feel like you're in a stylish antique shop. Whether you want to add a claw-foot velvet sofa to your living room or need a small bookshelf to place next to your bed, these design ideas will provide you with the inspiration you need to make your home elegant and edgy.
Large Oriental area rugs and patterned bedding are part of what Nancy Jane is known for, and rich colors like turquoise and chocolate brown are often part of her decor scheme as well. A stained glass window in the dining room or a treasure chest in the bedroom to use for extra storage are also decorative elements that immediately catch your eye when you walk into a room.
Vintage artwork that features snapshots of notable figures or replicas of popular labels and stamps from decades past are also included in these rooms to further solidify the vintage theme. Charming lighting ideas like small spotlights that illuminate doorways make the room more enchanting, and a vintage piano in the sitting room instantly makes a room feel more welcoming and festive.