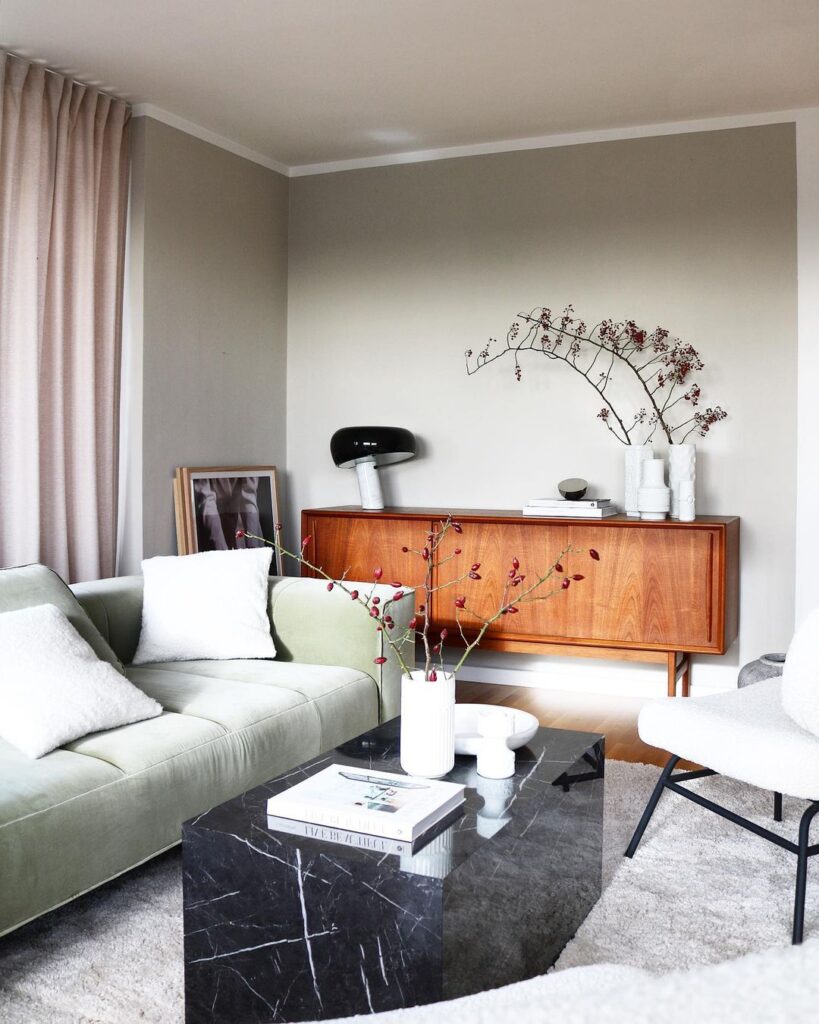 Dave's Midcentury Scandinavian Home Makes the Most of Minimalist Style
If your favorite color is white and you prefer a room with minimal but effective decor, Dave's Home can offer the ideal design inspiration. His simple yet elegant designs feature a neutral color scheme characterized by white, beige, or light brown seating, a wooden element (usually a desk, dresser, or table), and a plant with deep green leaves. Some plant arrangements, like a vase filled with sparse branches adorned with small red berries, are fitting for the holiday season and make a beautiful complement to the white chairs or couches.
Several of the rooms feature black and white artwork on the walls, and bedding in a jewel tone like a hunter or emerald green, or shades of opal or topaz. White sculptures and small statues decorate the coffee tables or heaters in many of the rooms, and some of the coffee tables are made of black marble with flecks of gray to off-set the stark white hue of the furniture.
Elaborate vases and bureaus and dressers made with sharp lines and quality, medium-shade also bring the look of the room together to bring a refined, Scandinavian sense of style to every room.