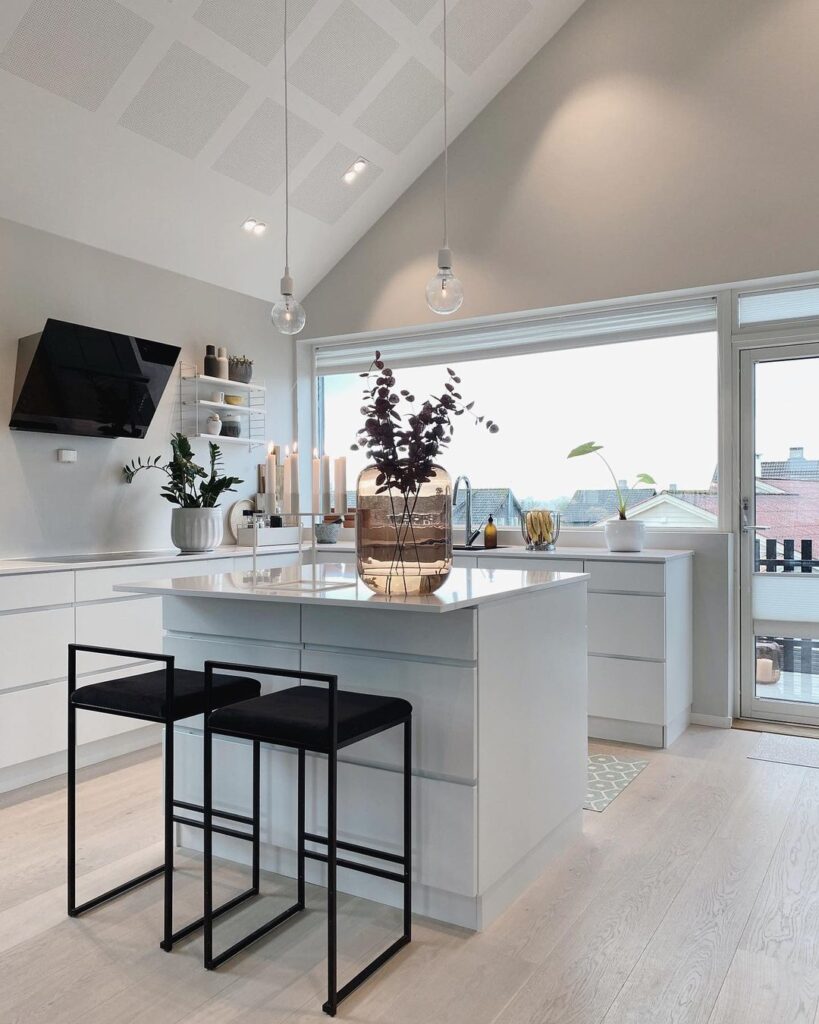 Katrine Andersen Exhibits Her Sense of Style in Her Take on Minimalism
Katrine Seim Andersen is an interior designer based in Norway. She uses dark colors to bring a new feeling to the traditional minimalist decor. With exposed piping, her minimalism has an industrial sense as well. Although relatively full of furniture, her rooms feel clean and cool because of the monochromatic dark colors and sleek, shining textures.
The living room incorporates cool grey tones and cold light woods into the design. Sharp corners in furniture and picture frames accentuate the chillier feeling of the area. The dining room, only a half wall away, continues this theme. The sleek decorations and cool greys keep the room feeling chic and professional. The high ceilings of both rooms make the house feel minimalistic, even if it has quite a bit of furniture and decorations. The kitchen and bathroom echo each other as well. Each is dominated by strong lines of the cabinets, window, sinks and mirrors. Each sport a few items of decor. Both are kept interesting by specific, matching items that correspond to the purpose of the place.
Katrine exemplifies full without being loud, minimalist without being empty, cool without being cold.