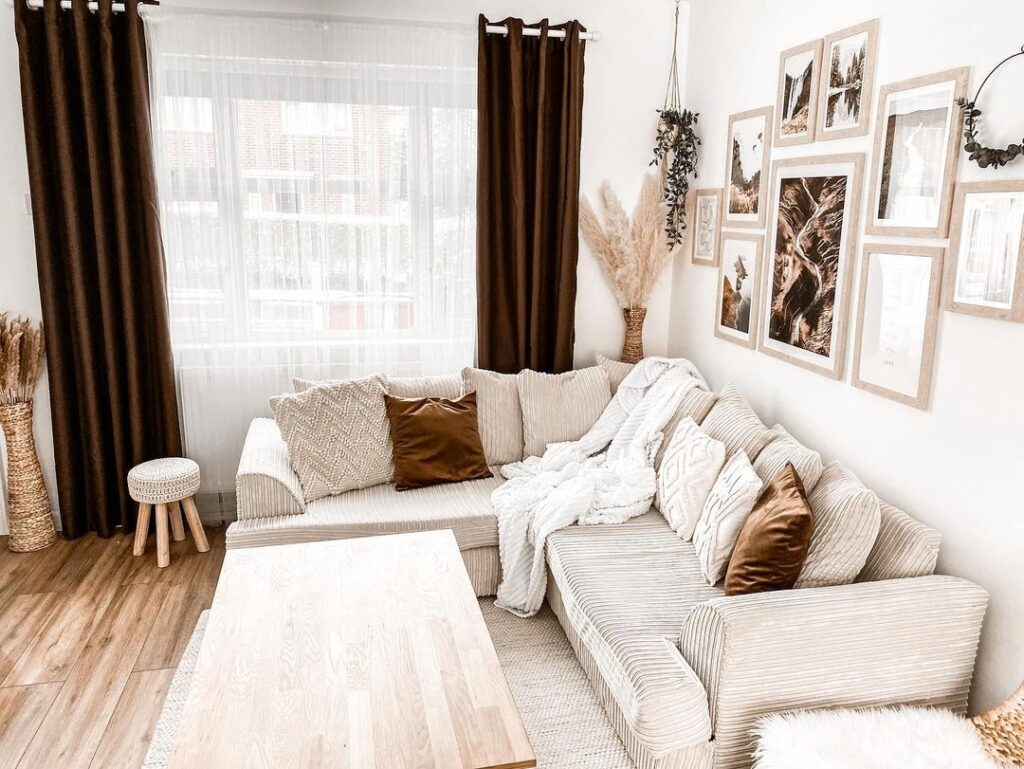 Magda Inspires Cheer And Joy With Her Bright Interior Designs
Magda is an interior designer that loves bright spaces and elegant designs, which shines through in her beautiful house. Magda uses a limited color palette on walls and furniture in her home to balance out her more colorful decor. Bright light and a bright palette make the home feel joyful and rustic.
The bedroom, while mainly a bright white, is decorated with intricate patterns and gold-edged paintings. That brings a homey and traditional feel to the cheery space. The dining room isn't much different. Wooden chairs and folksy decor make the room feel rustic and bright. Again, white is the main color used. The bright white walls and curtains make the room feel heavenly. The living room, while still partially white, also heavily features a rustic brown color on the soft pillow and throw blankets. The small details in the pillows again give that colonial feel that is so important to the mood of the house.
Although a woodsy, colonial feel can sometimes come off as childish or homely, Magda contrasts this more timid feeling with the bold bright white walls. She does a great job making a rustic house feel professional.