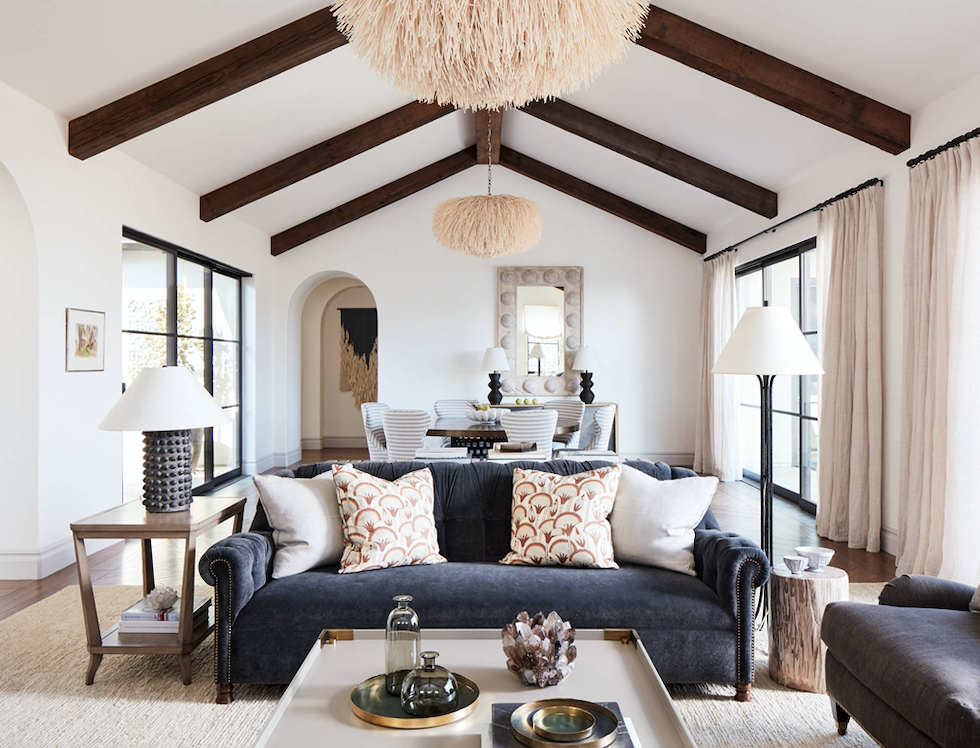 Every Room is Breathtaking in This Modern Spanish Home by SDG Architects
Established by Ralph Strauss in 1993, SDG Architects is responsible for residential and commercial properties across the American west. As the firm is based in Glenwood, CA., many of their projects boast a distinctly Southwestern grandeur.
This Contra Costa home is designed in the Spanish Revival style, a Californian specialty. Timber beams and iron window frames outline the soaring, unvarnished white walls. Round top doors echo the Mediterranean-style colonnade arches that support the roof. Accent pieces feature warm colors like cream, beige and terracotta, evoking the desert.
Medium tone wood and dark couches bring this spacious open concept down to earth. Miniature trees in large planters are arranged outside and inside, contributing to the impression of modernism in harmony with nature.
Mediterranean-inspired homes often blur the line between indoor and outdoor spaces. This tiled Tuscan courtyard is ideal for entertaining, as is the patio area with its roof extension and fireplace. A classic stucco exterior captures all the hues of the sunset. Lanterns provide a friendly glow deep into the night.
The modern Spanish style house exemplifies unpretentious luxury. Its rooms and windows are cathedral-like in scale, but there's just enough texture and color to make it feel like home.