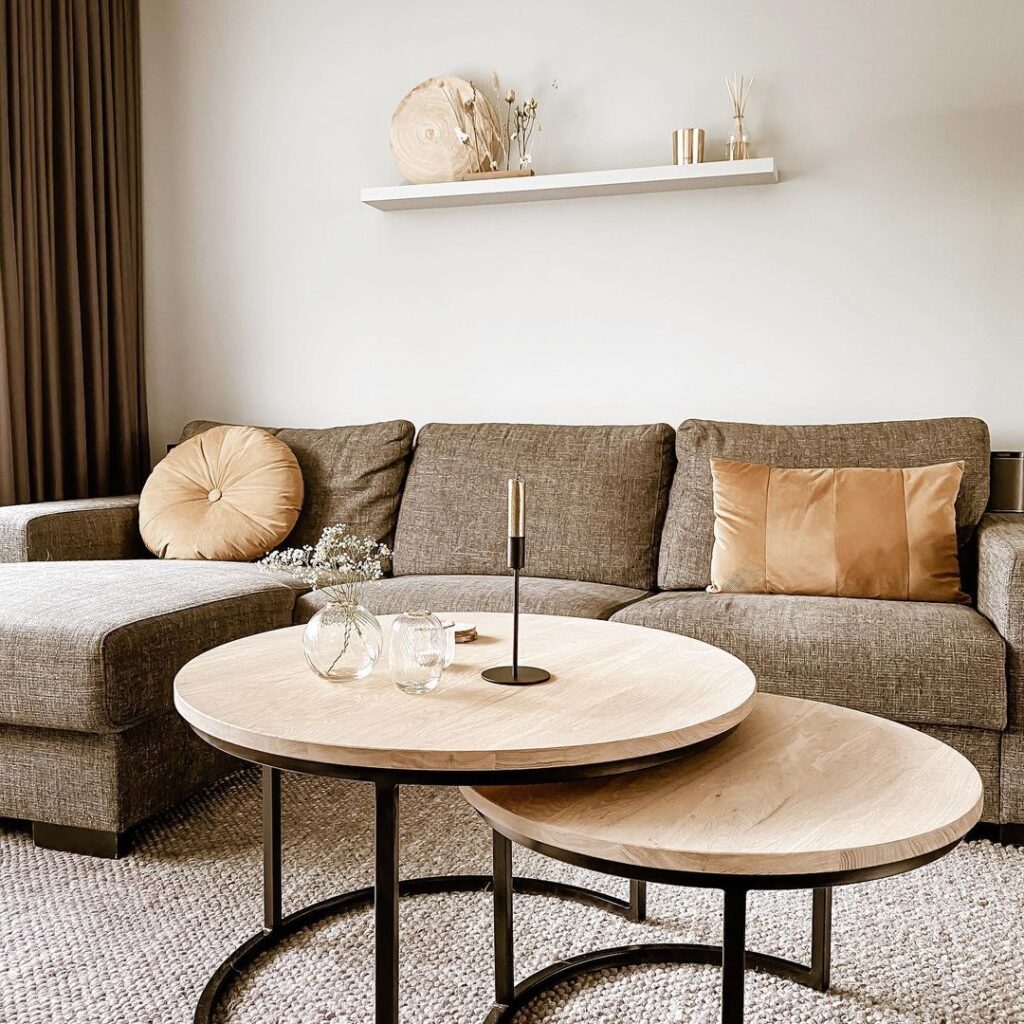 Who Says Brown Has to be Boring? Wicker Spells Warmth in Linda's Contemporary Home
Linda is an interior decor enthusiast who is also a photographer and an entrepreneur who sells home decor and organic lifestyle products on her online store. She is a mother of two and lives in The Netherlands. 
Linda's home is an exercise in simplicity. The decor embodies Scandinavian minimalism in the form of no-frills clean cabinetry, white walls and unpainted wood flooring throughout. The predominant accent in her home is the use of wicker and rattan in a variety of ways. 
Linda's living room is very sleek and minimalist with white walls and modular cabinetry. Two round nesting coffee tables in simple modern design act as the centerpieces. Planters and vases are white as well, and some color and softness are brought into the space by greenery and sheaves of grass. 
Shades of brown are the only accent you see throughout the home. The children's room has an accent wall with small black polka dots and the dining chairs are heavy and black. These are the only elements that detract from the white and brown theme. 
A heavy dose of cozy cottage vibes is added by the many wicker and rattan furnishings and accessories. Mirrors with wicker frames in artistic round patterns adorn a few walls. Wicker chairs with floral-shaped backs and a variety of creative shapes are scattered throughout the home.
The children's room is decorated with miniature ornamental wicker chairs and a wicker crib that hold dolls. A hanging swing rattan chair and small children's wicker desk chairs bring more functional quirkiness to the home.
Accents consist of an occasional light lilac accent wall and one bold brown accent wall. Minimalist framed prints on the living room wall add some style. The backyard has a dark monochromatic sectional couch against the backdrop of a tall bamboo fence. A geometric-patterned area rug and potted plants add touches of color and style. 
Linda's home is Scandinavian in decor, with a strong cottage vibe provided by wicker and wood.