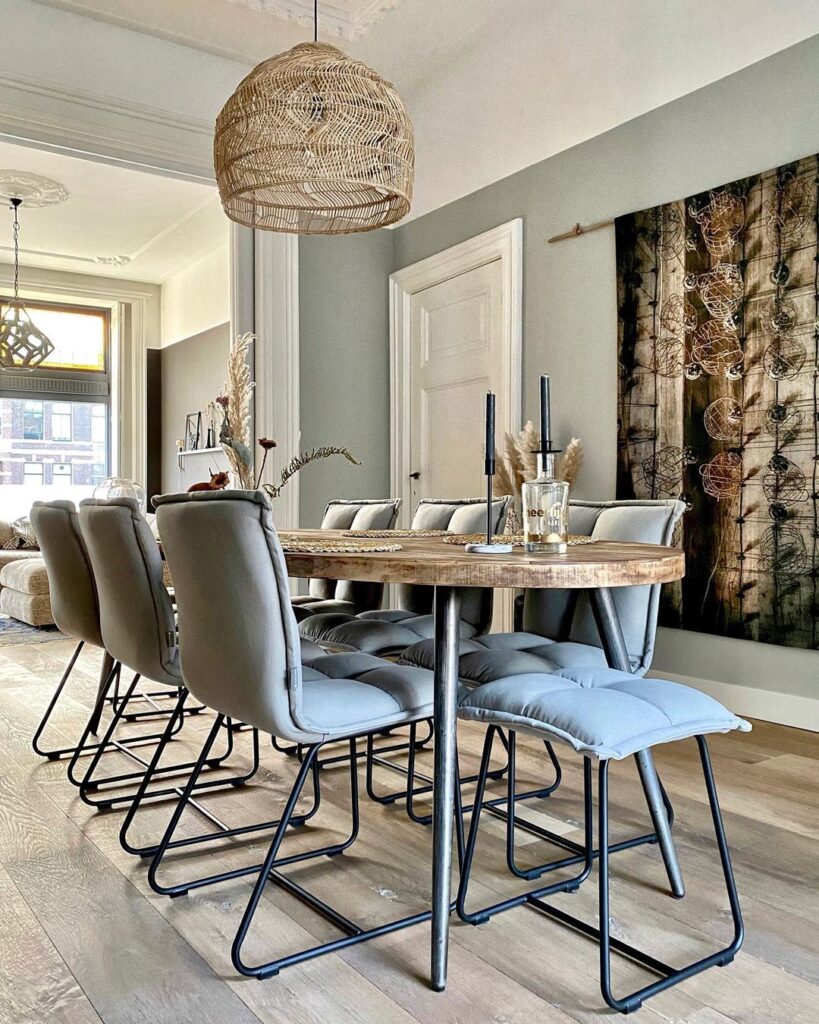 Marieke Brings Industrial Design to New Heights
Marieke is a designer based in the Netherlands that specializes in chic, industrial design. Her home is a comfy take on a traditionally colder design theme. Although she has the traditional exposed brick, high ceilings and minimalist design of an industrially designed house, she adds jewel tones, warm lighting and leafy plants that make the rooms feel like a home.
The living room is the center of the home. It sets the expectations for other rooms in a bold way. The bold cyan couch states the color theme, while the arching ceilings make the space feel open and clean. It keeps the industrial touch while using arcing plant leaves and warm candlelight to create a homey feel. The kitchen, again, is an open, industrial space. It's complete with tall windows, a tile floor and an even larger ceiling. This space is made into a comfortable home kitchen with warm green plants and jewel-toned appliances. The bedroom is dominated by a large, cyan colored furniture item, not unlike the living room. Again, the industrial tone set by metal lamps and cement colored walls contrasts with jewel-toned blankets and soft round plant leaves. That balances the space.
Making an industrial space homey is not usually seen because it's hard to do, but this home is a great example.