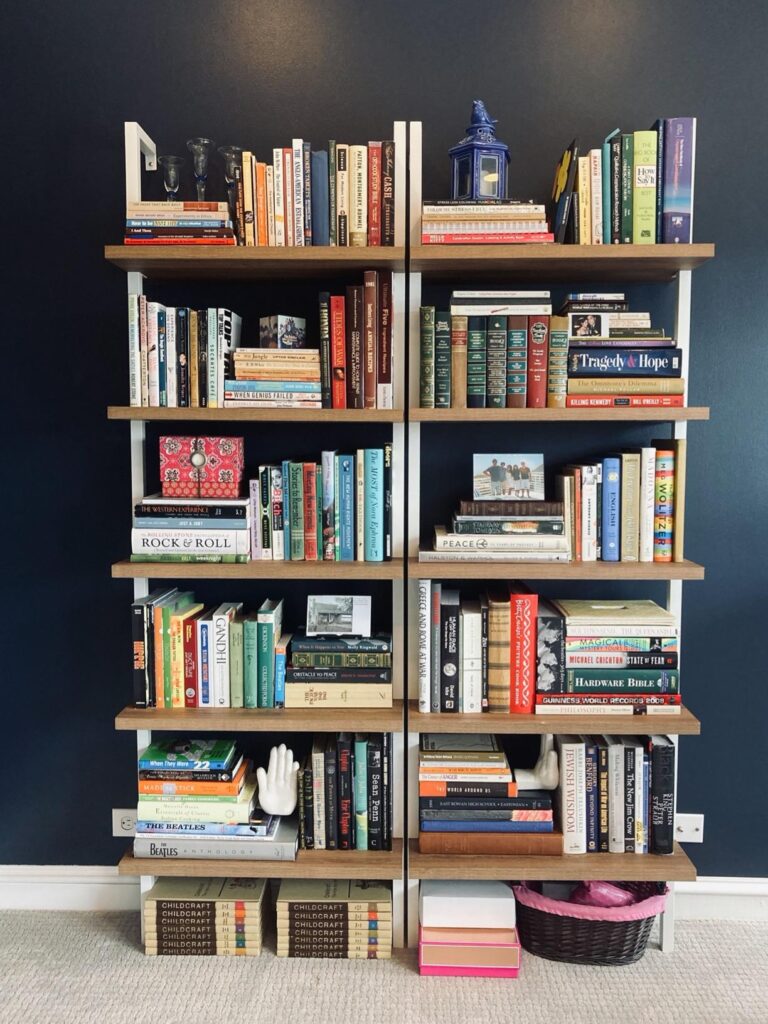 Stylish, Sturdy, Simple – A Closer Look at Amazon's Most Viral Bookcase
Home Office
This bookcase is a great addition to any home office. Install next to a desk for easy access to the necessities. The shelves add a stylish component and double as storage for books and important documents. This clears up vital workspace and keeps things organized.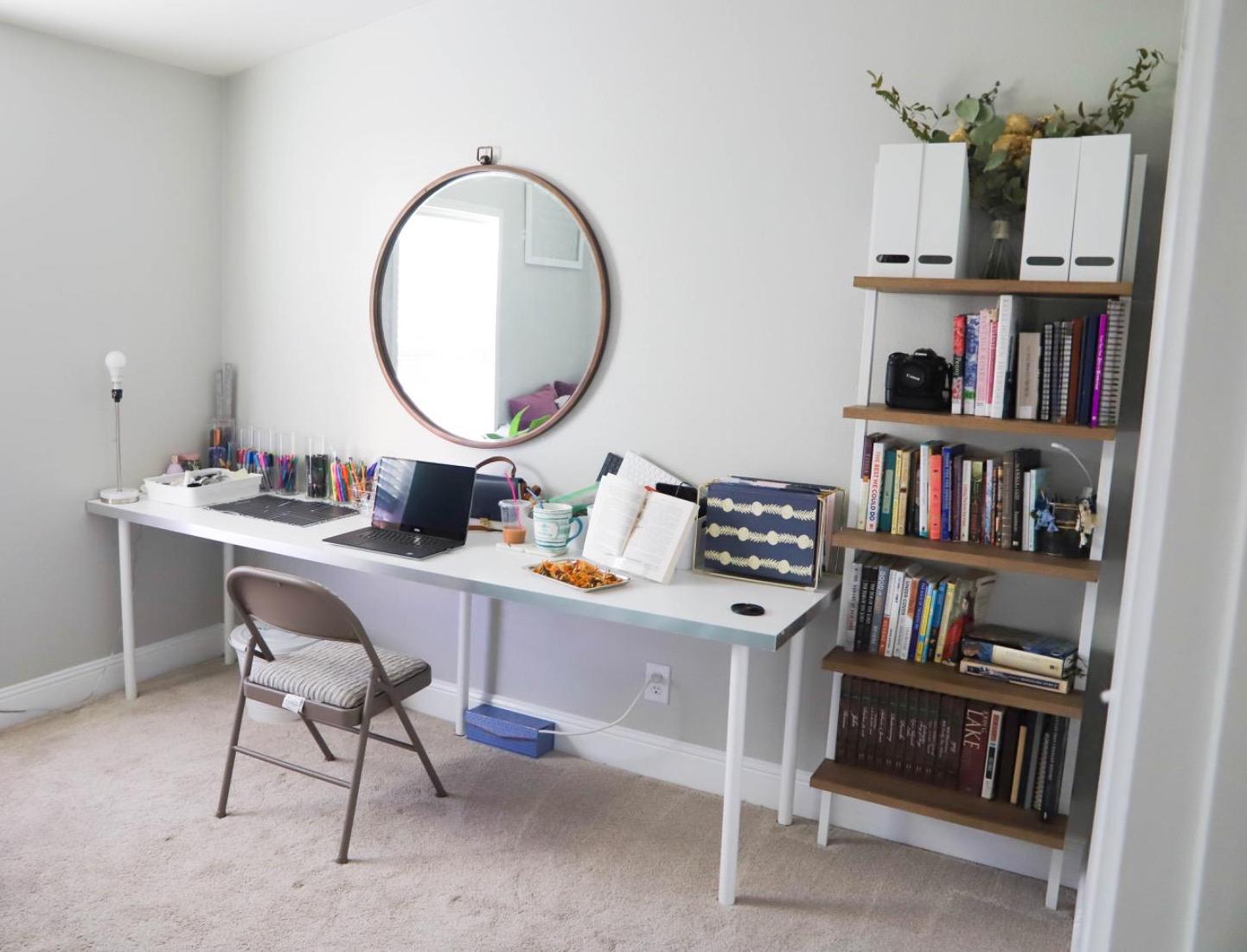 Sturdy Design
Stack your heaviest books on this bookcase that's truly built to last. Rest easy knowing your bookcase has been made with durability at the forefront. Use small trinkets to line the perimeter and a vine plant to bring the outdoors in.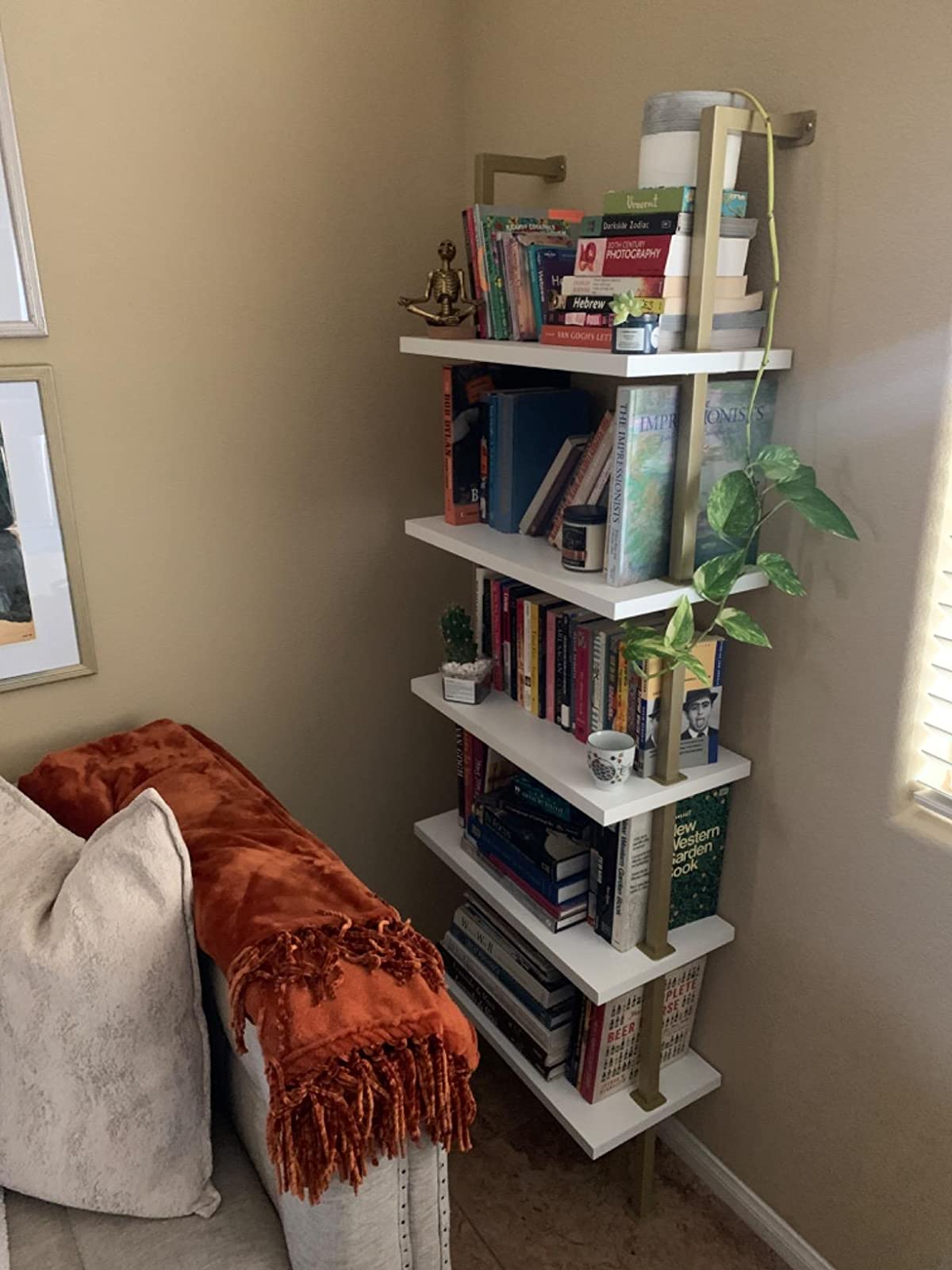 Colorful Minimalist
Create a colorful yet minimalist display with fun decor pieces. Frame a photo from your most recent vacation and stack a few books. A candle adds a warm glow while houseplants bring life to the room.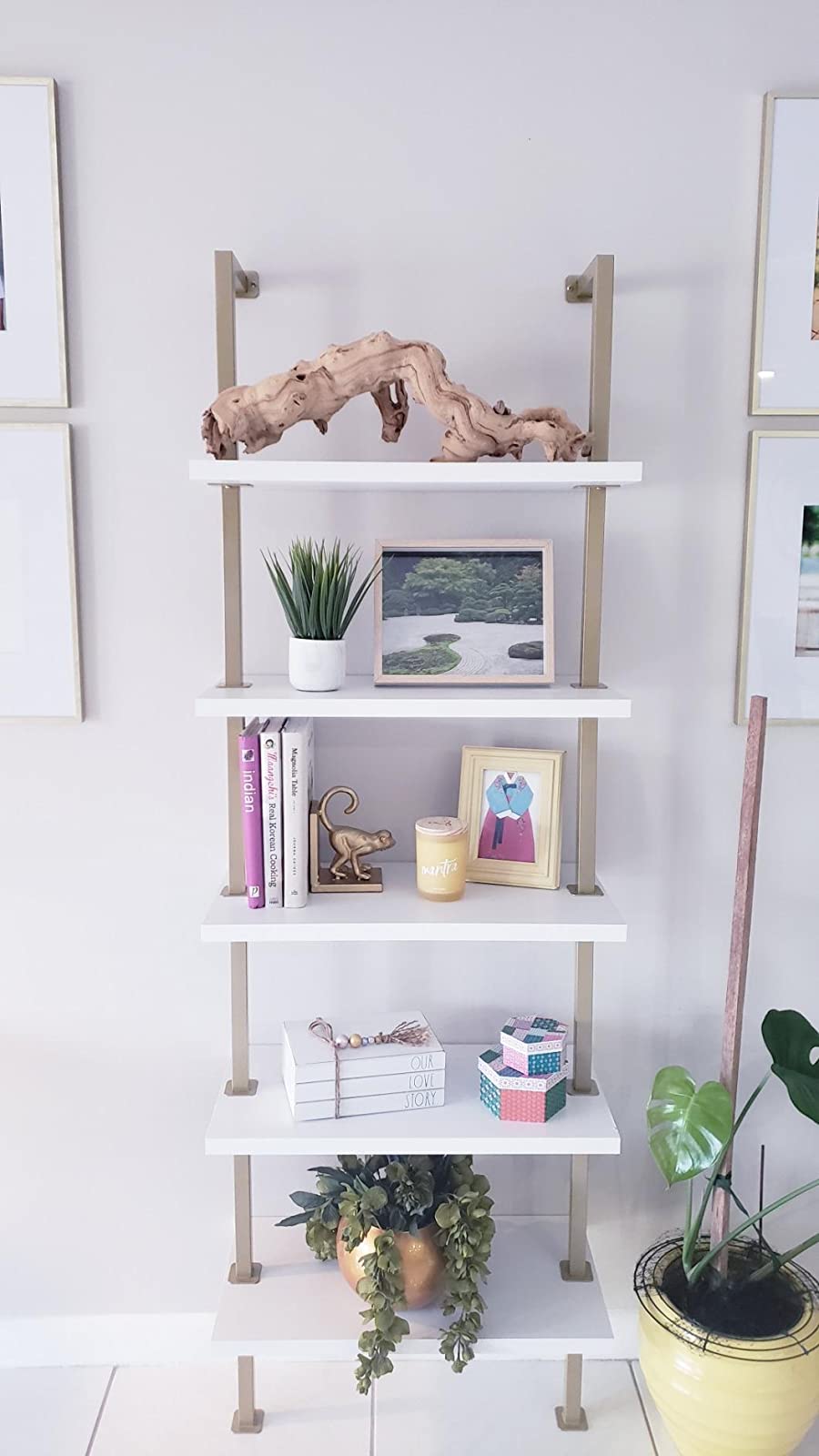 Miniature Jungle
Create a mini household jungle by using the bookcase for plant storage. Incorporate plants of all shapes and sizes to create interest. A variety of pots adds character and color. Don't be afraid to mix faux houseplants with the real deal!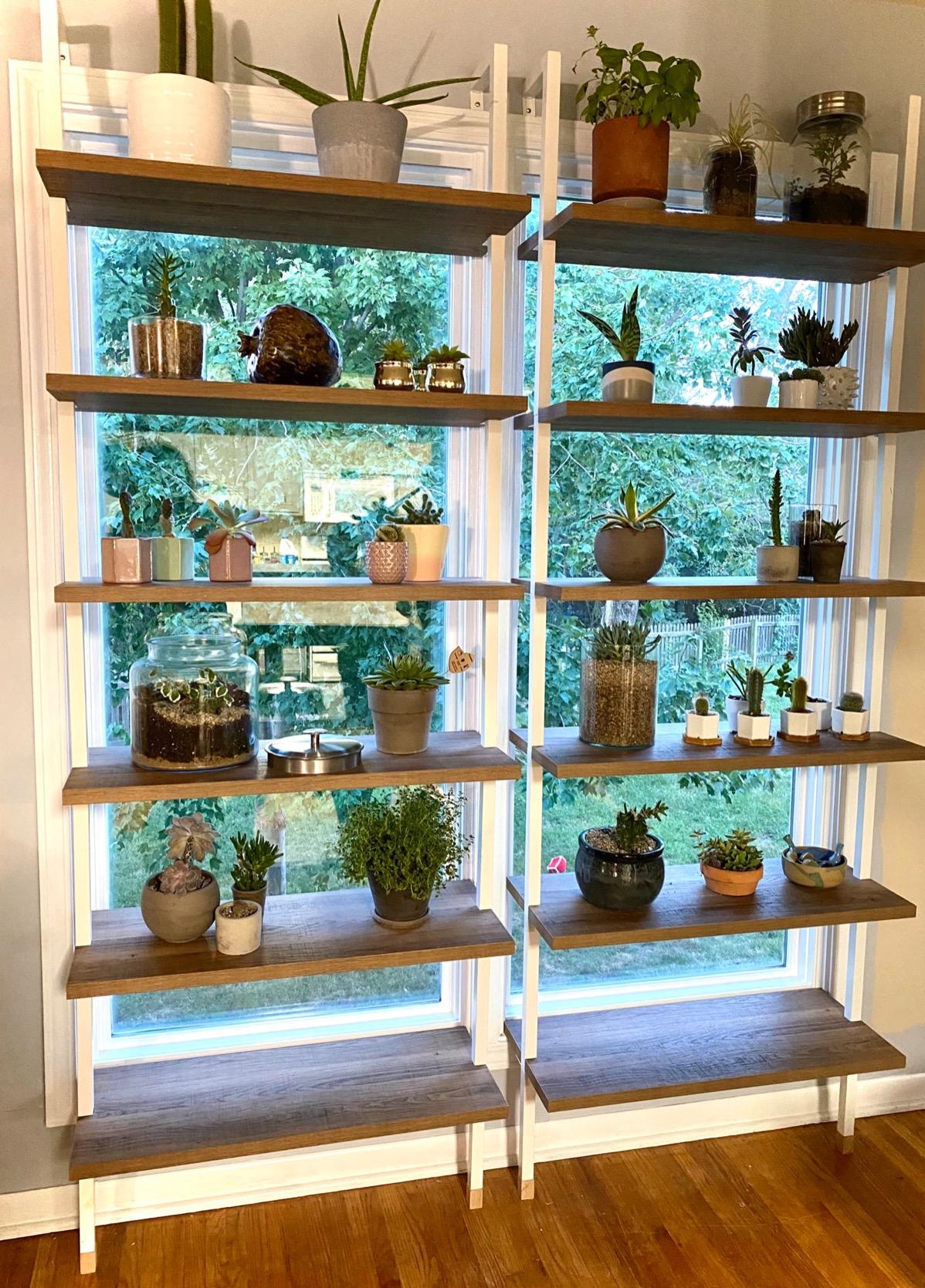 Child's Play
A great addition to any nursery room, make your bookcase really pop by installing it against printed wallpaper. The more whimsical, the better! Complete the look with a few small toys and your children's favorite books.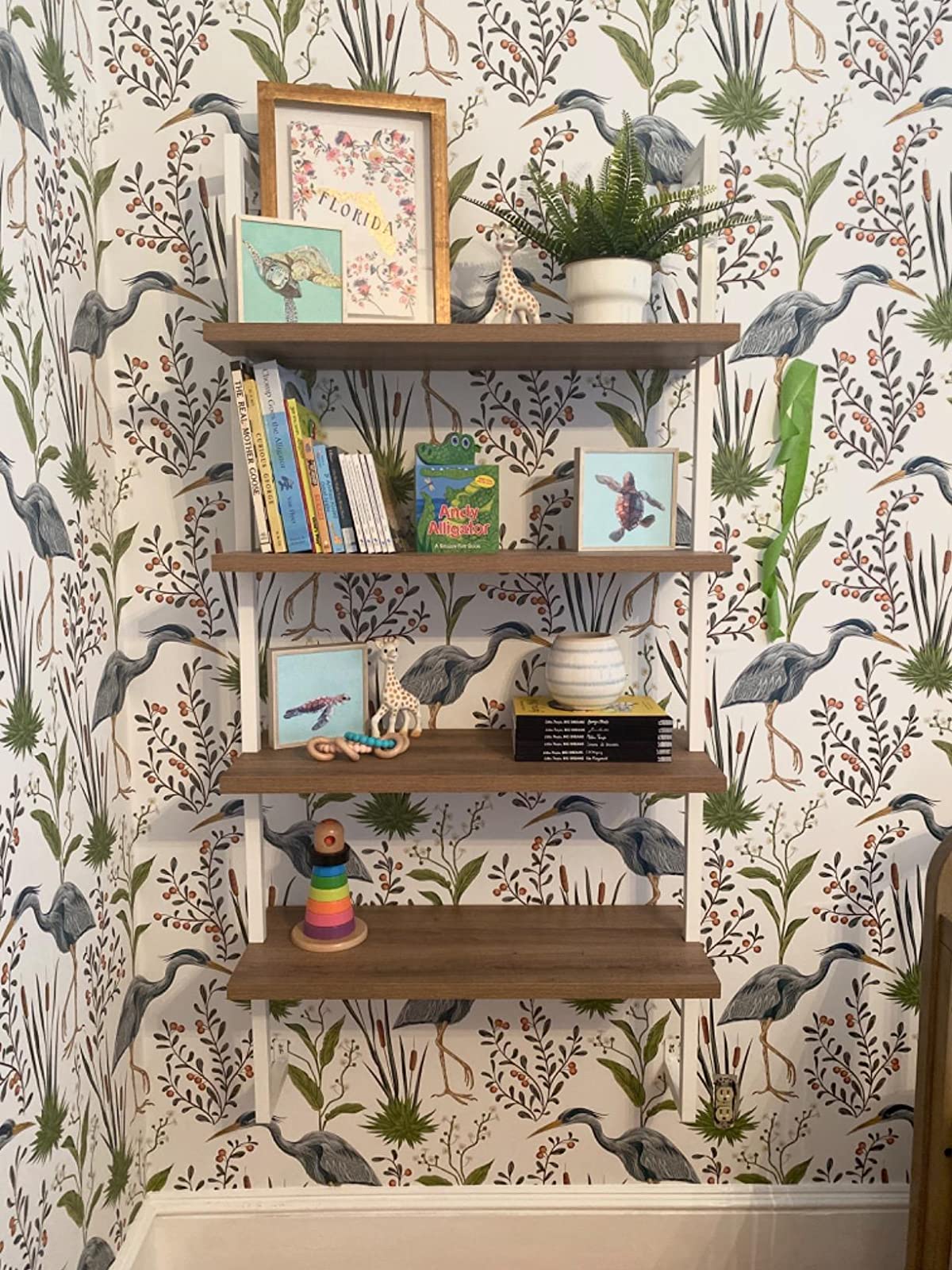 Holiday Display
Although a great piece year-round, this bookshelf is ideal for showcasing holiday decor! Take inspiration from this customer's December display — soft lighting and Christmas adornments create a cozy feel that's perfect for cooler months.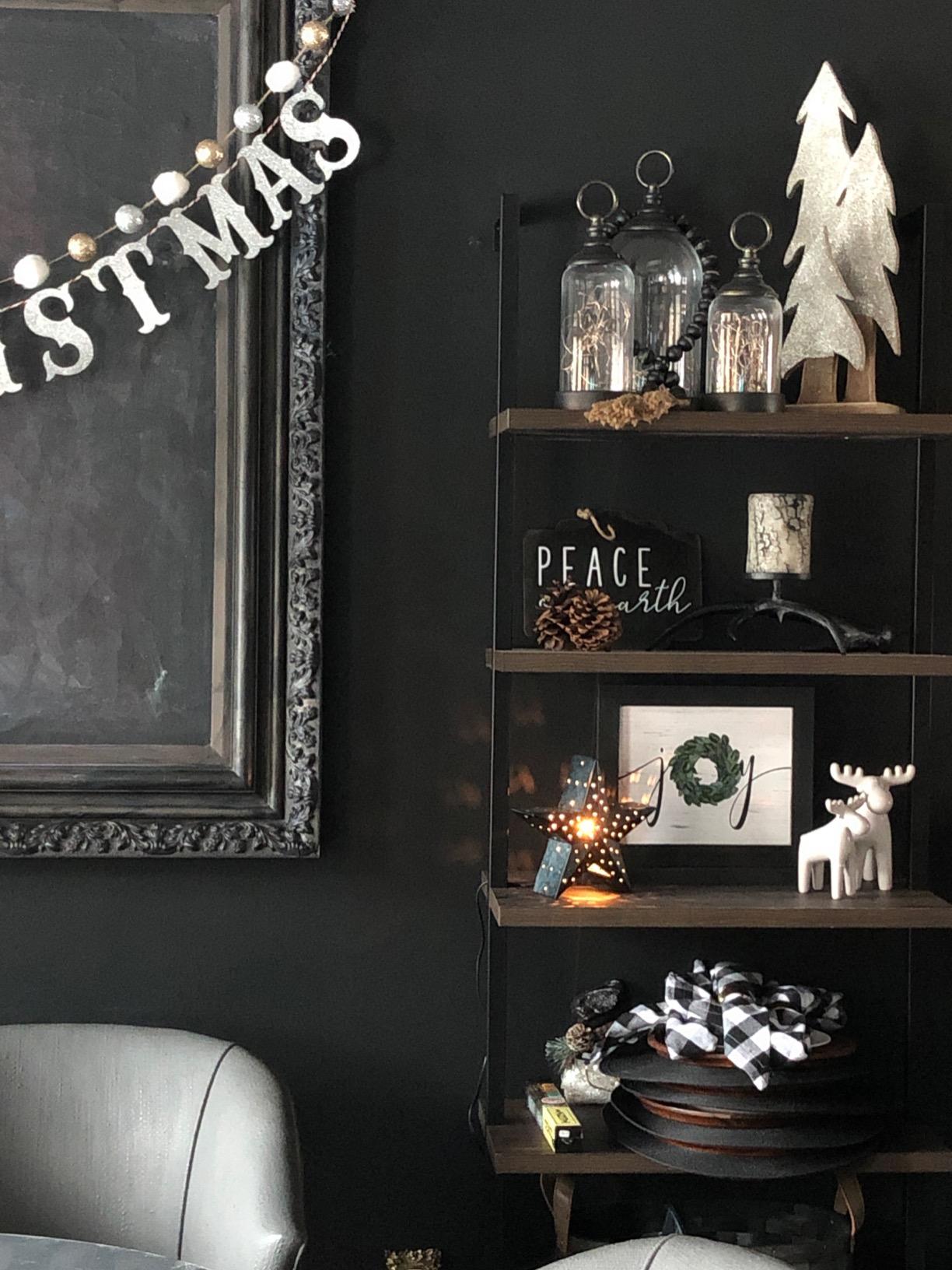 Minimalist Aesthetic
Decorate with only a few items to emphasize the bookcase's clean lines and modern feel. Stick to neutral colored pieces that mirror its design like framed black and white photographs and small houseplants.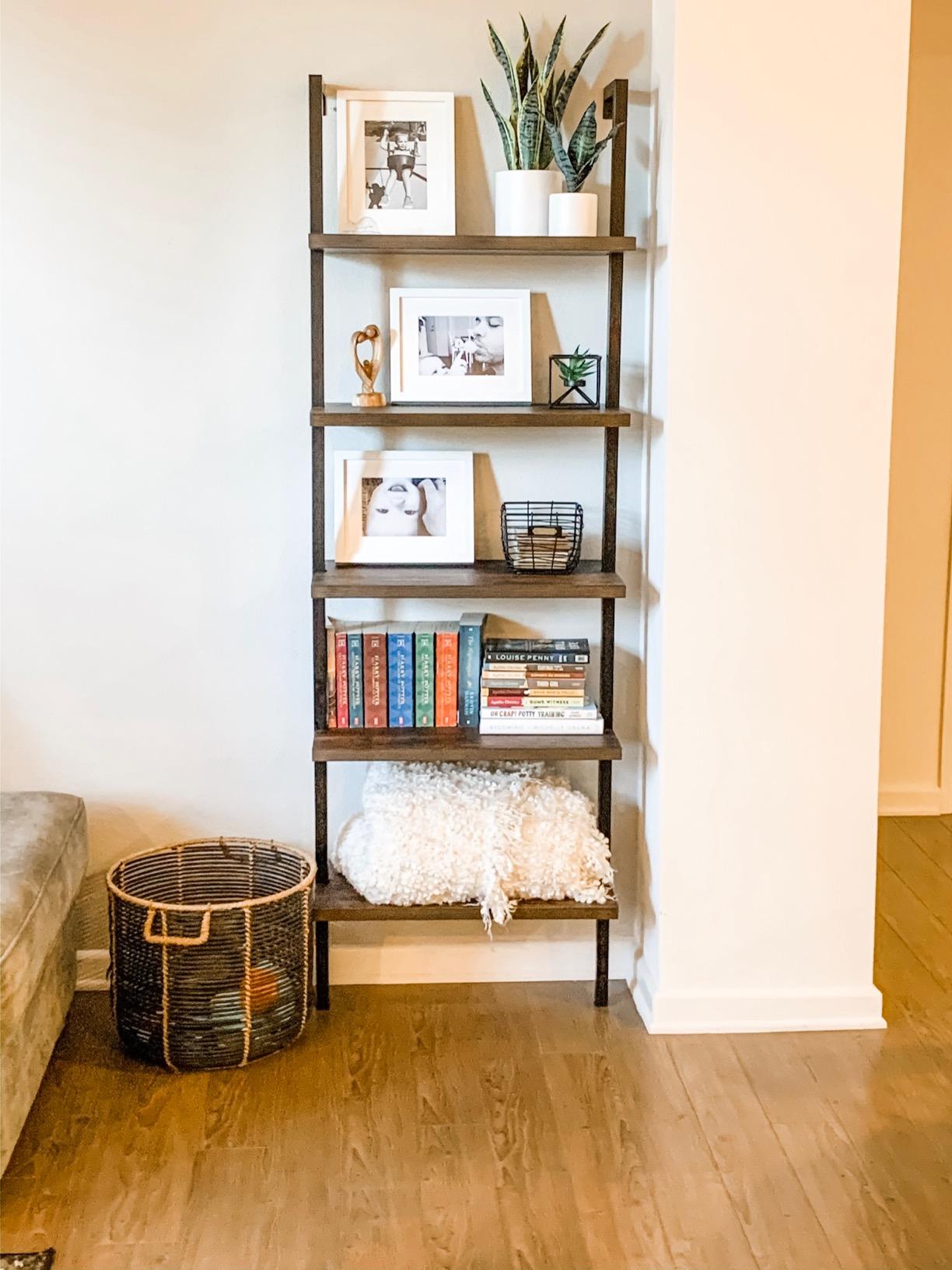 Plants and Wall Art
Utilize a variety of pots and vases for another trendy way to display your plants. Bright colors pop while neutral shades ground the display in simplicity. Offset the bookcase with an eye-catching piece of wall art.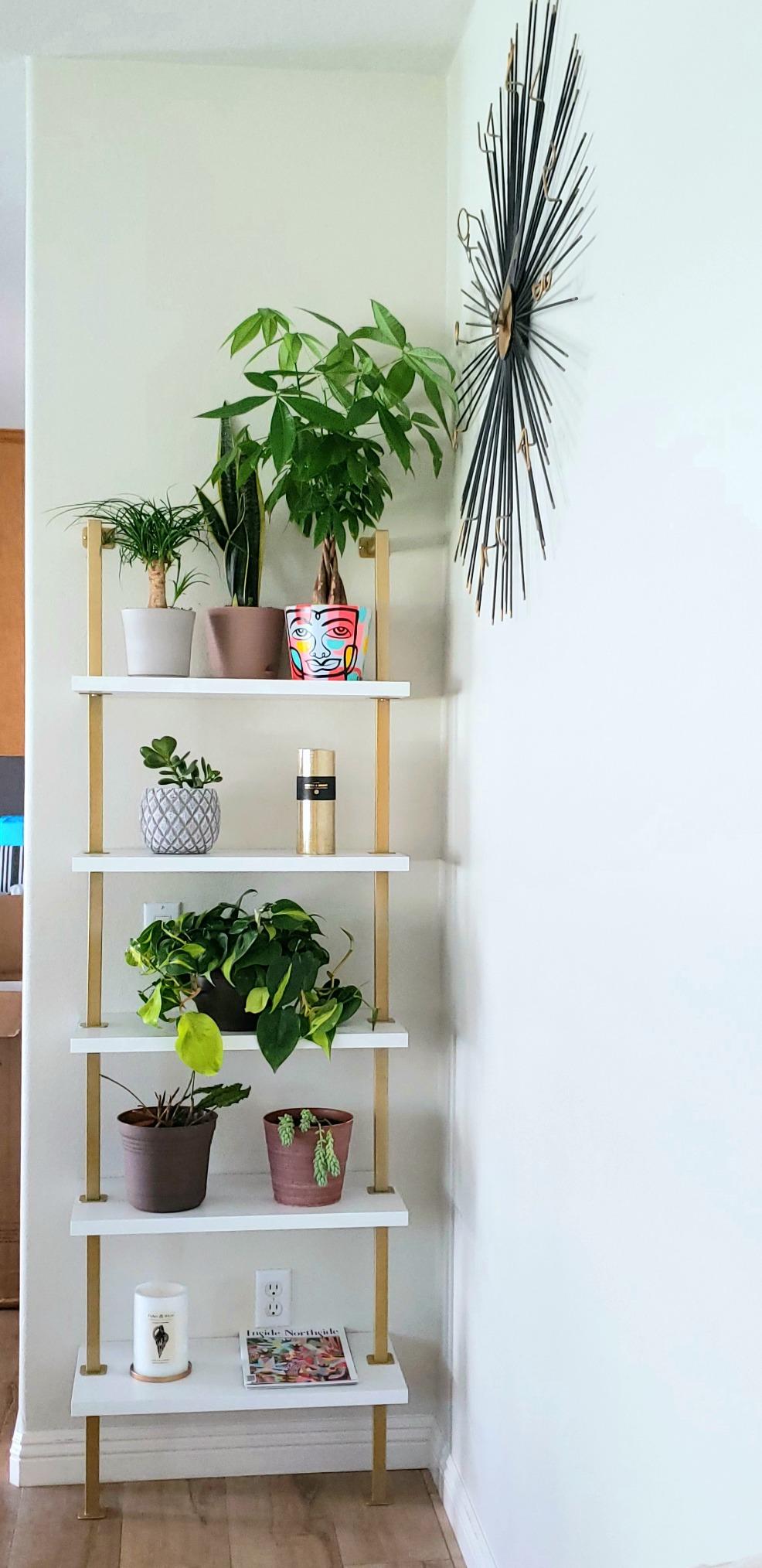 Pantry Makeover
Amp up the wow factor in every room with this versatile bookcase! Give your pantry a modern makeover by standing two shelves side-by-side. Add items just as they are or keep things extra organized by adding baskets or storage bins. Accessibility and style all in one!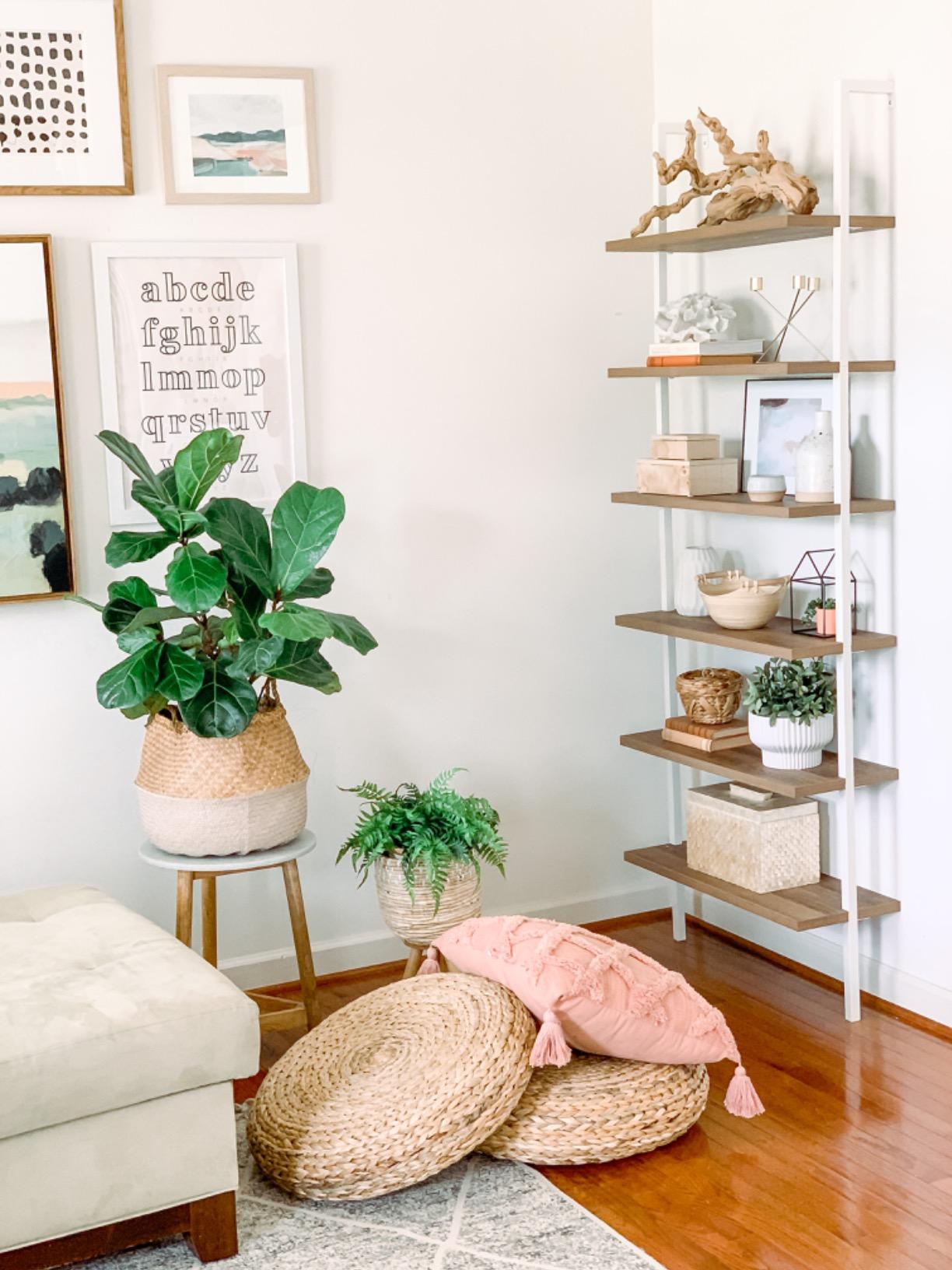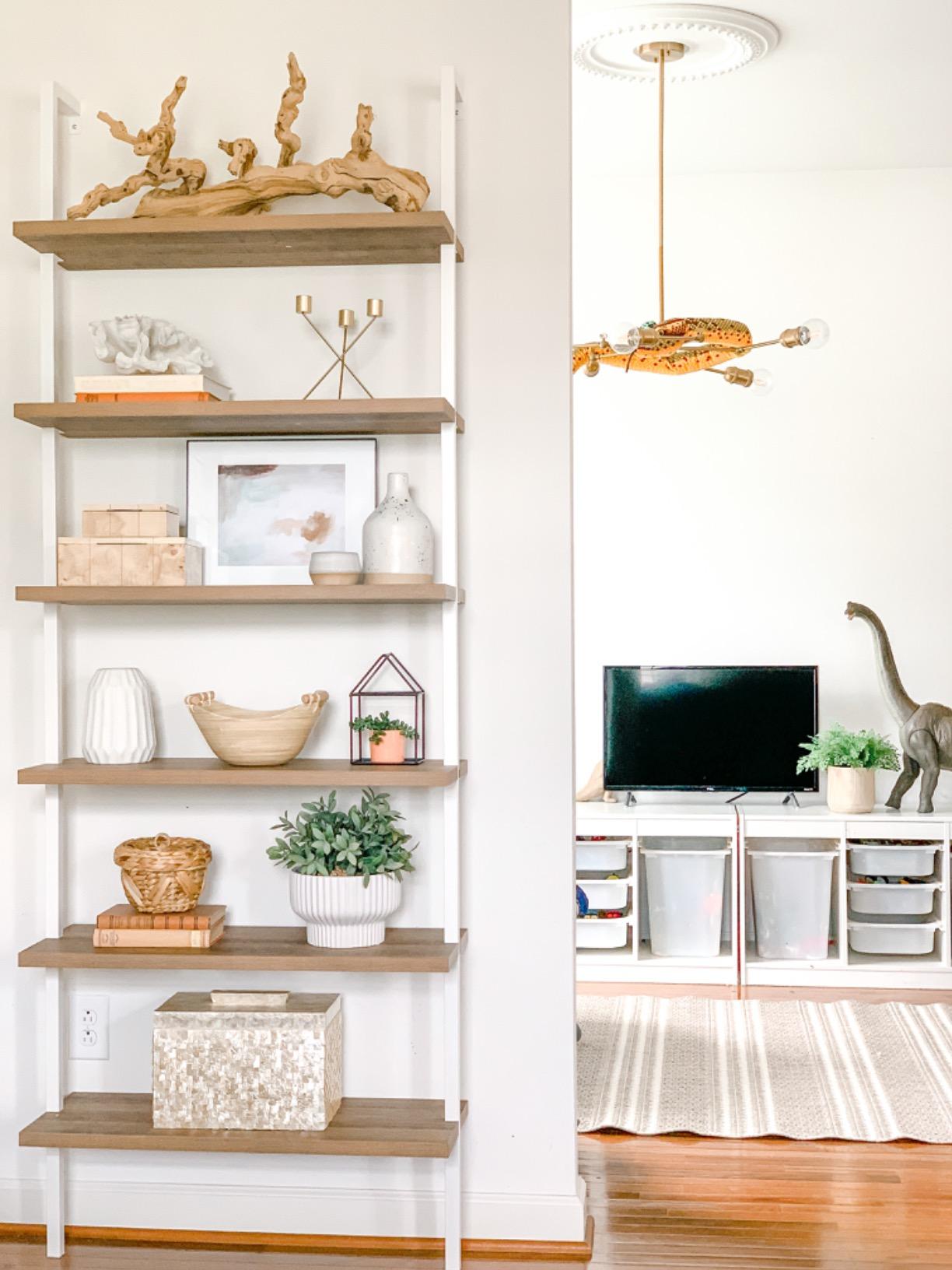 Reading Nook
Design a cozy alcove with neutral tones and comfy furniture. Stack books in descending height order for extra interest. Create your own bookends with two identical flowers in matching vases. A vine plant adds a pop of nature and helps to brighten up the room.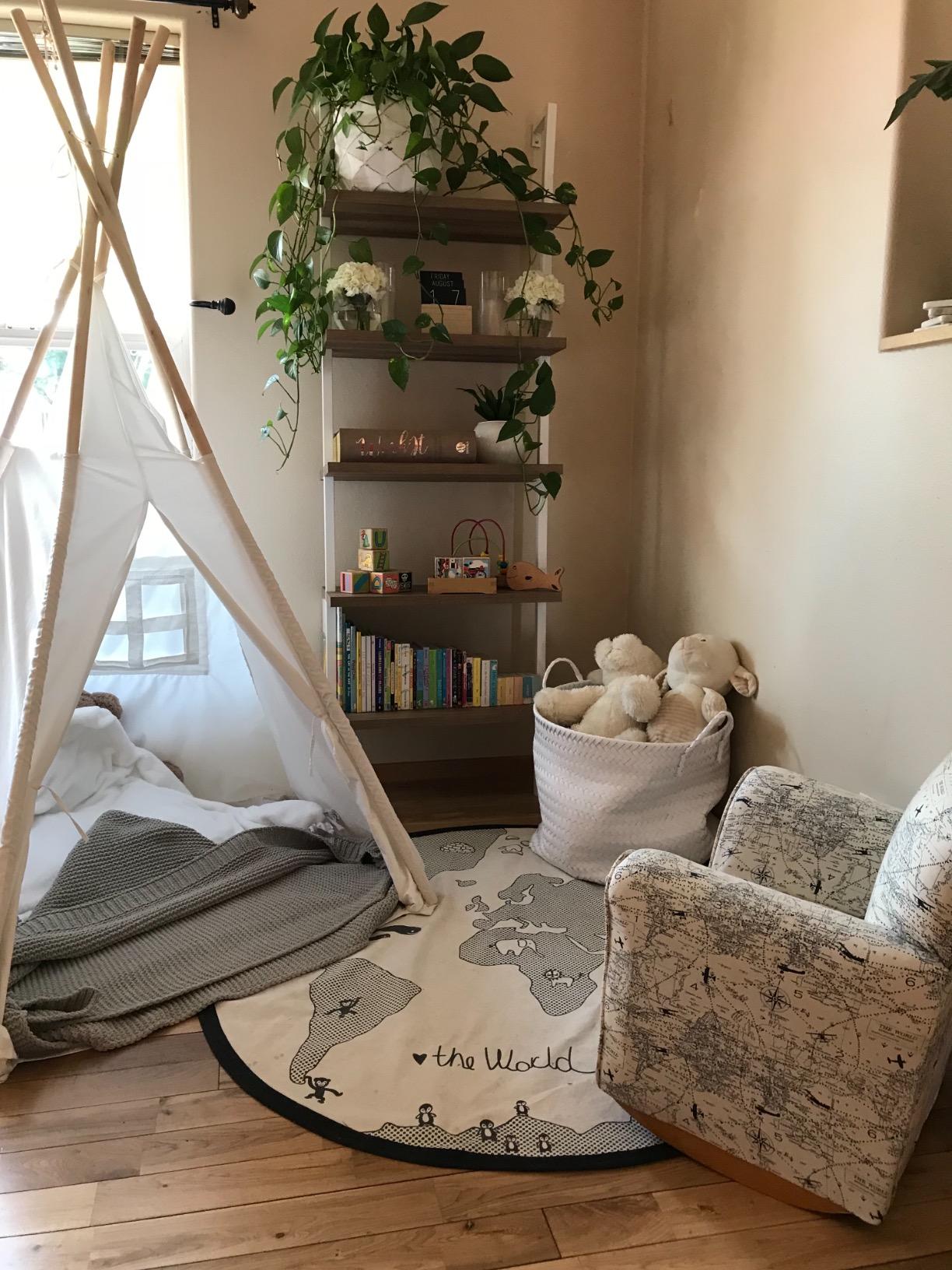 You can visit Nathan James' official Amazon listing if you like to see more interesting designs from other reviewers!