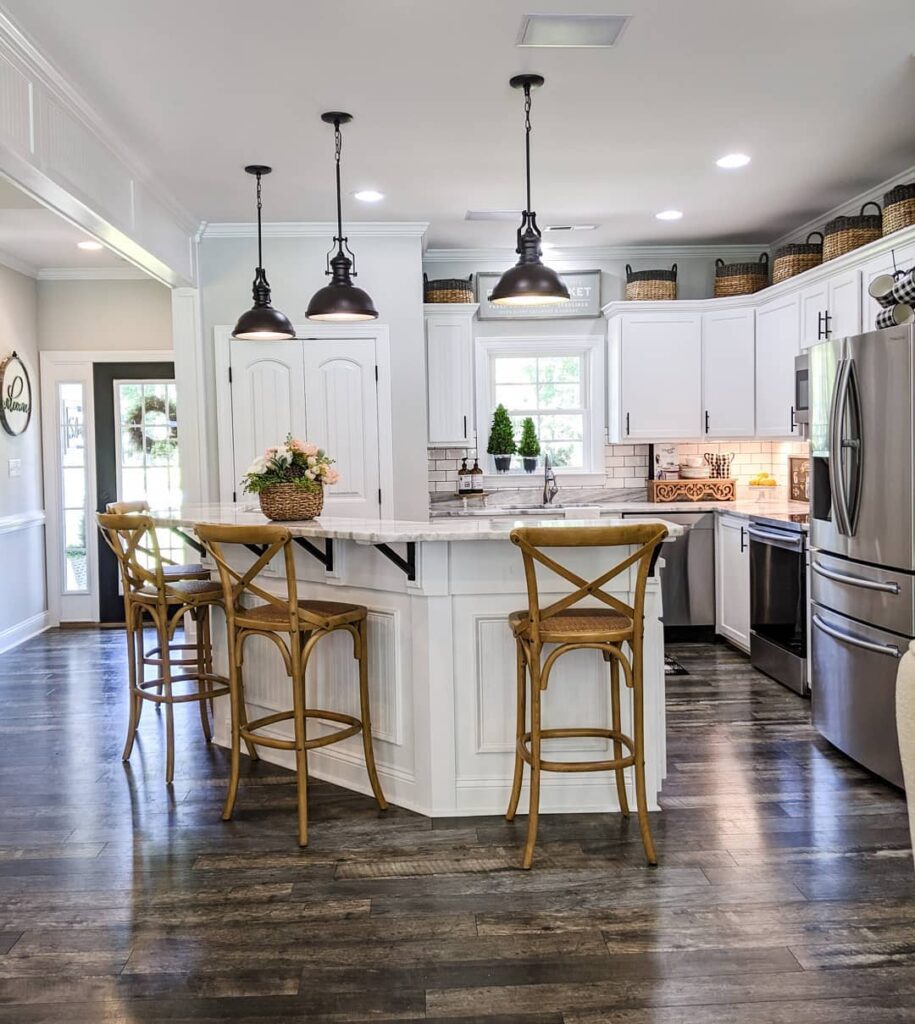 Tamara's Cool and Warm Tones Bring Beautiful Balance to Any Room
Tamara from Bridgeway Designs (@bridgewaydesigns) combines red and green to create a cheery holiday decor scheme in any room of the home. Elaborate holiday decor in the foyer, like a bronze reindeer, a chic candleholder, and a large, leafy wreath offers a pleasant preview of the interior design in the rest of the home. Red area rugs in the kitchen accented with snowflakes and small green wreaths on the cabinet doors make the area delightfully elegant.
Tamara also uses slender potted trees to decorate the dining area, which complements the black-and-white gingham chair covers beautifully. The living room is filled with items to make the room more welcoming, such as small keepsakes on the fireplace and textured area rugs. Red and green are also present in the bathroom. Small pine plants accent the white vanity, and the bath rug and towels have a striking snowflake pattern on a red backdrop. The white brick-style tile in the shower and bath also makes this part of the home stand out. A potted tree adorned with pearl-like ornaments, red and white plaid bows, and hints of gold and silver are the perfect finishing touch to bring the home's decor theme together.