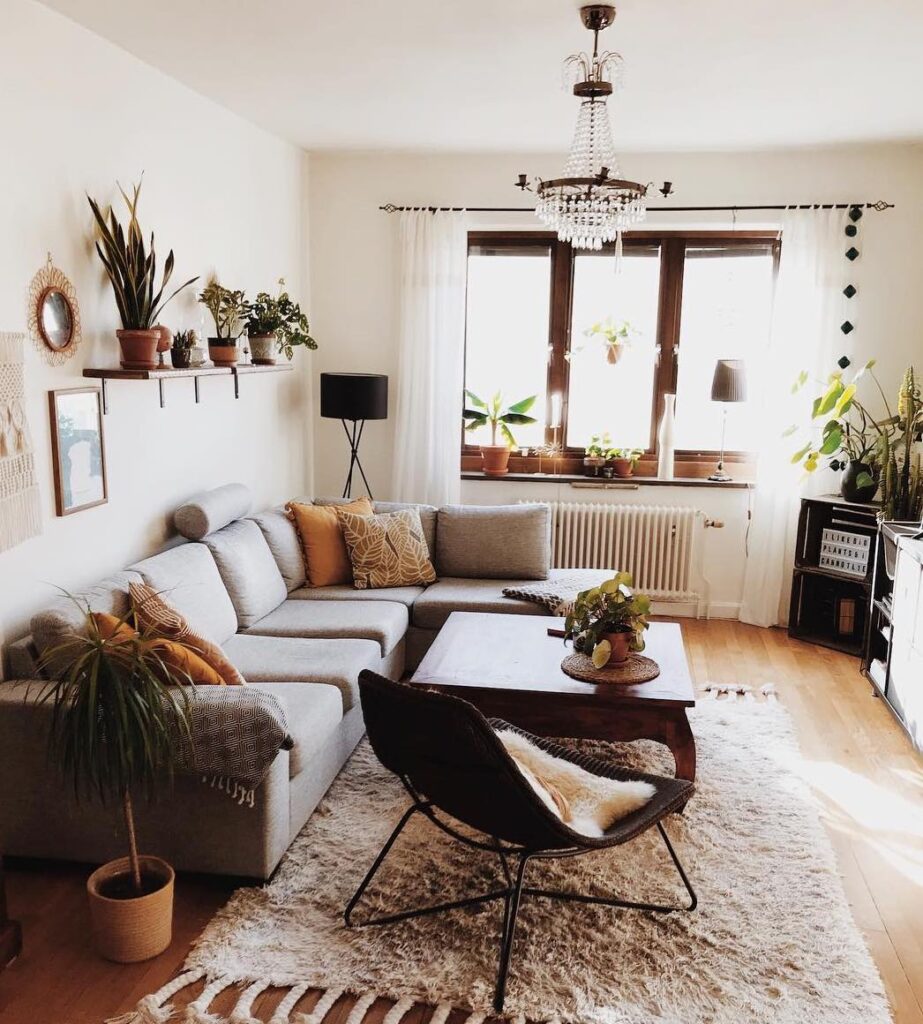 Emma's 24 Super Warm and Cozy Scandinavian Designs That are Full of Memories
It takes work to make memories into a consistent decorating scheme, but with one look into Emma's house, it becomes clear that she has done it. Warm lighting and neutral tones pull together a variety of unique objects.
Emma is a Swedish designer who is inspired by her love of plants. Each room is a bespoke creation that reflects Emma's personality. The art on the walls speaks to her adventures in the past.
The dining room is especially cozy. Although small, mirrors on the walls expand the space and the neutral palette balances the art on the wall above the table. Candles light the room with warm, golden light. They add to the neutral tones of the room. The living room continues the theme of soft lighting and neutral tones. Although the items that line the walls are eclectic and unique, the neutral tones continue to balance the busier prints and tie the whole room together. The kitchen, although it doesn't exhibit art on the walls, has a busy pattern on the wall. It acts as art that must be balanced out. Windows let in soft light, and light neutral tones create a cozy, uniform atmosphere.
It's a balancing act to create a house of memories without feeling overwhelmed, but Emma has succeeded.