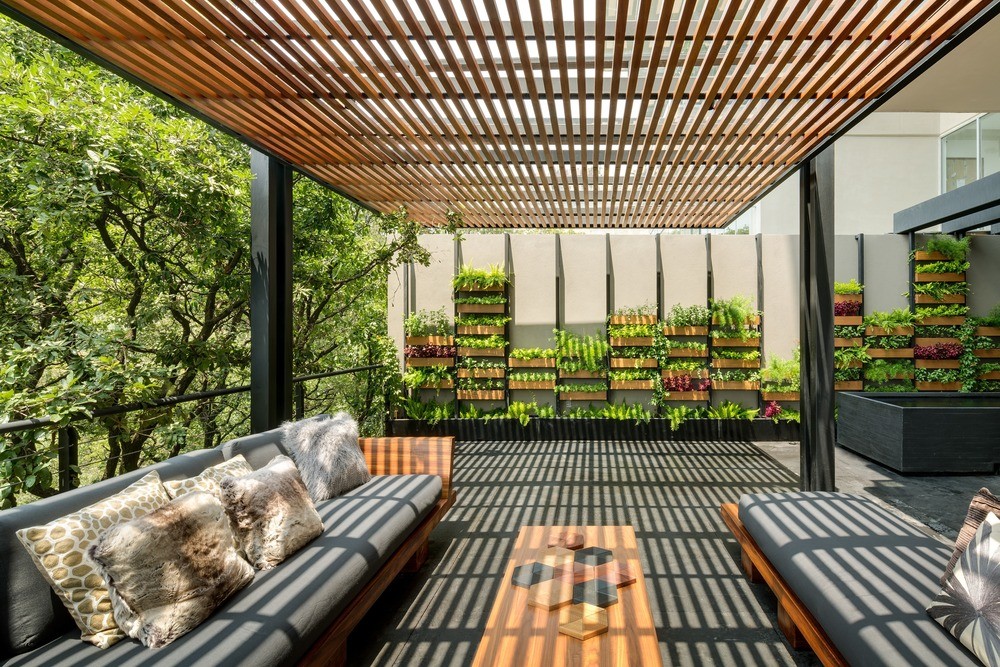 255 Most Popular Pergola Design Ideas, Tips, and Inspirations
Pergola With Hammock For A Corner Retreat
For a relaxing provincial cottage garden, a pergola setting with hammock will do the trick. It provides suitable seating for everyone. A bench on the coffee table's sides is balanced using well-arranged potted plants and a metal chair.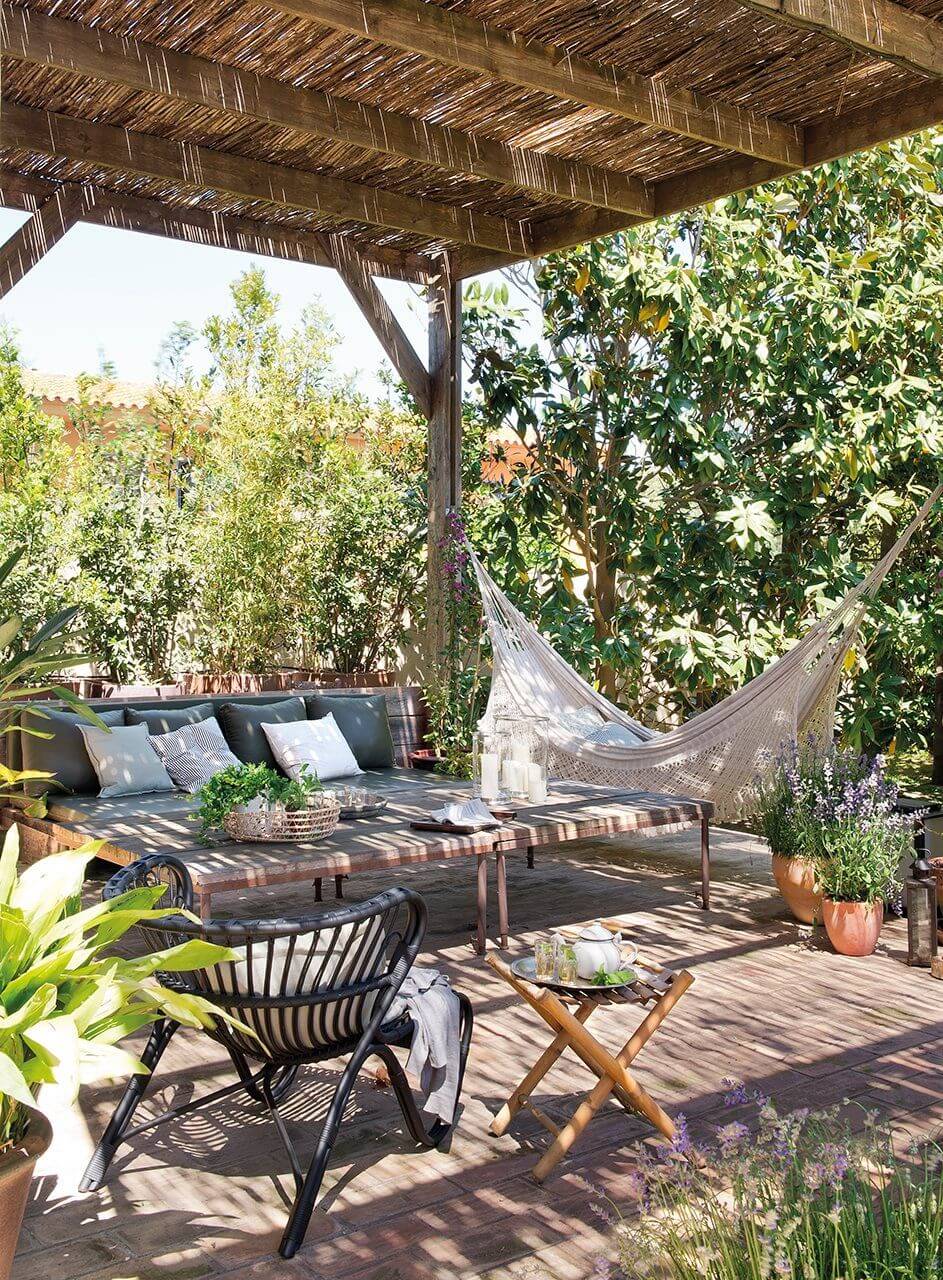 A serene Tropical Retreat
Just like interiors, outdoor spaces also need a fantastic design with essential details. Santa Barbara, A Jodi Designers are experts in landscapes and interiors, which are suitable for warm climates such as the one in California. For instance, this home near Montecito, endorsed with a Balinese décor style, is a perfect serene tropical retreat place. The pergolas offer a rainforest-inspired landscape featuring tropical plants, sites, and opulence for relaxing and meditating.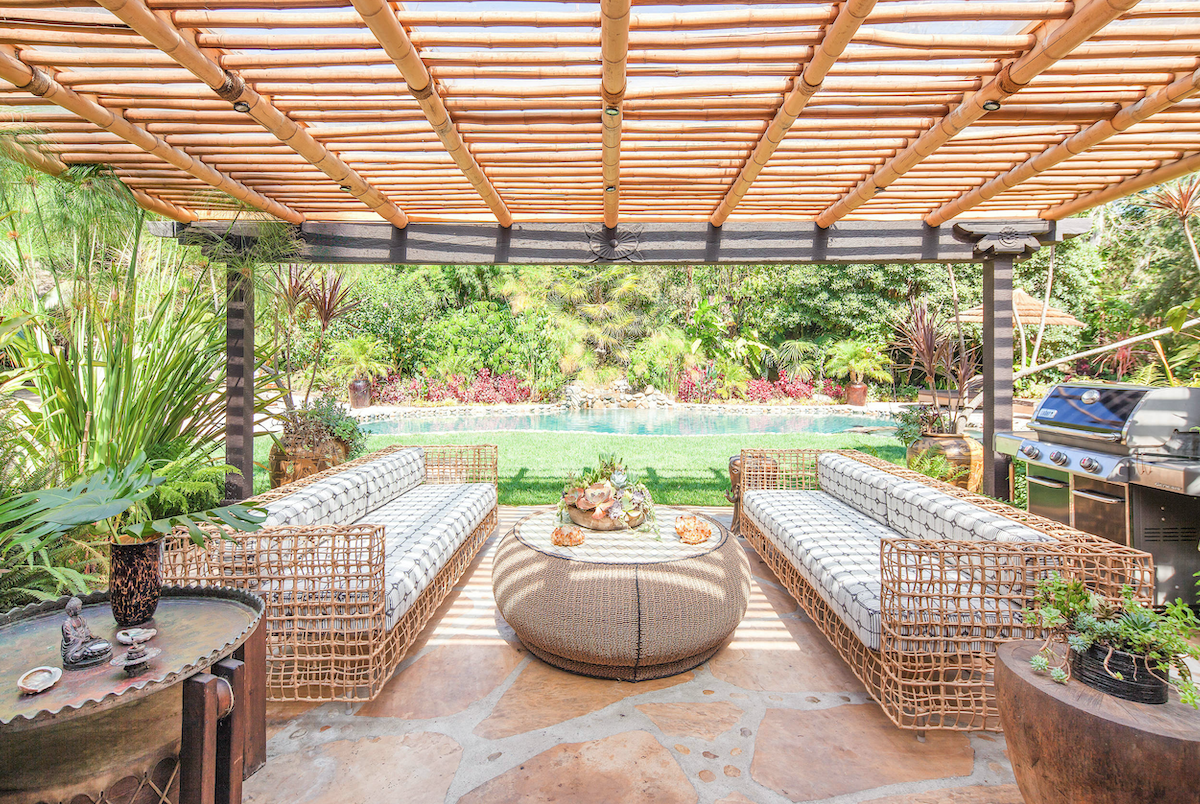 Mid-century Modern Ranch Pergola
Elin Walters, a homeowner from Exactly Designs, converted the garage and the recent addition into a deck. He then erected the partition wall to hide her neighbor's view, besides serving as the sliding door's window treatment. The garage, partition, and house are on the cement board with the plumbing pipe used in making the pergola ceiling.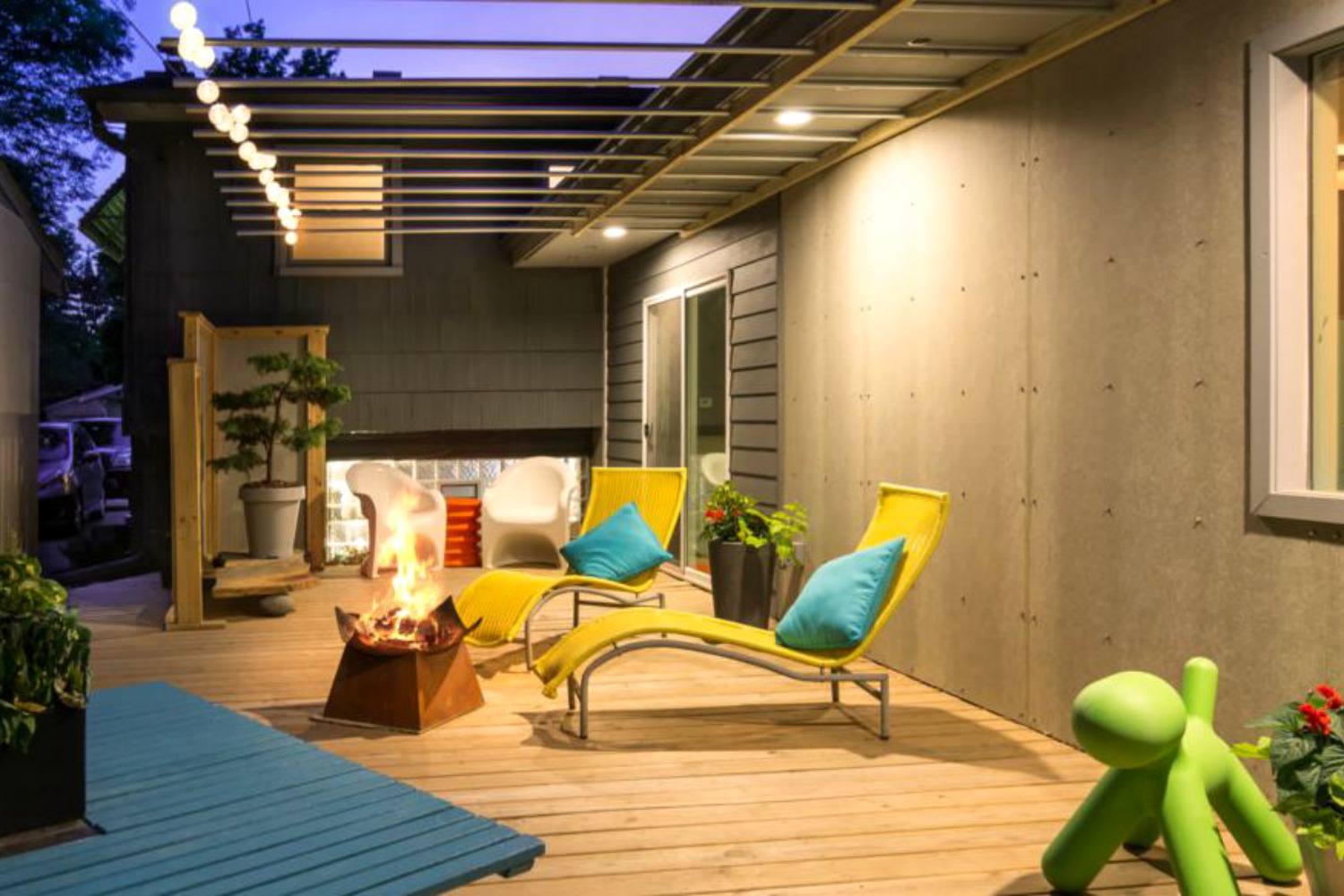 Curtained Pergola For Malibu Shelter
Perfect for Malibu shelter. It creates a relaxed but contemporary crisp white drape hanging from hooks with silver chains pulling them back. With its neutral colors, the rugs add simplicity to the zigzag while creating simple stripes with a pillow. The cubic woven chairs enhance the texture with the two angular American-designed pillows adding a geometric cue.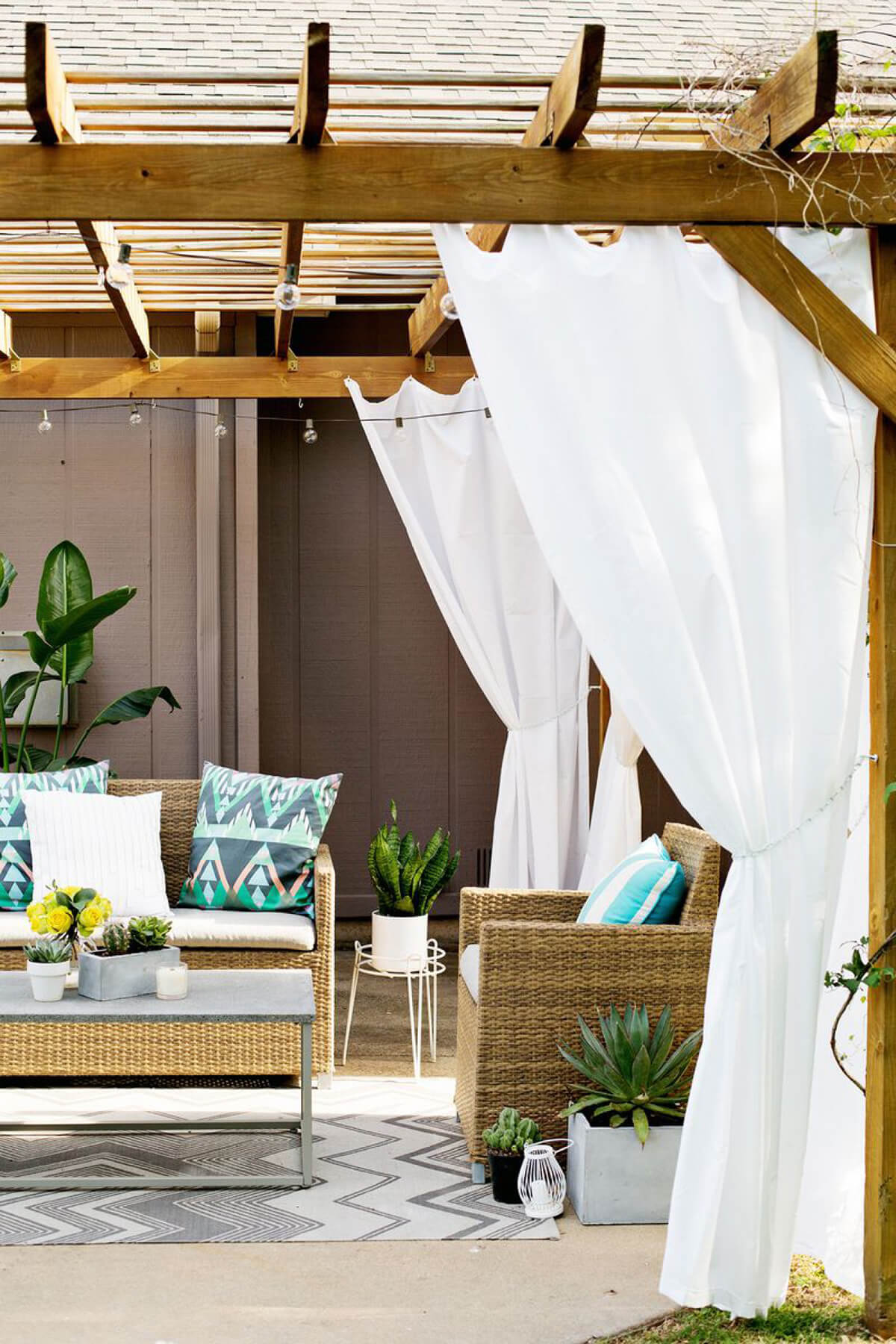 Relaxing Italian Hideaway
Nicola and Elda Fabrizio, Dedar Fabrics owners in Como, Italy, are the proud owners of this elegant patio. They have used native plants together with white-washed stucco columns to create a luxurious courtyard. The pergola allows the entry of sufficient light to create a dreamy ambiance. The Silican tiles substitute an outdoor rug to create a welcoming burst of hue.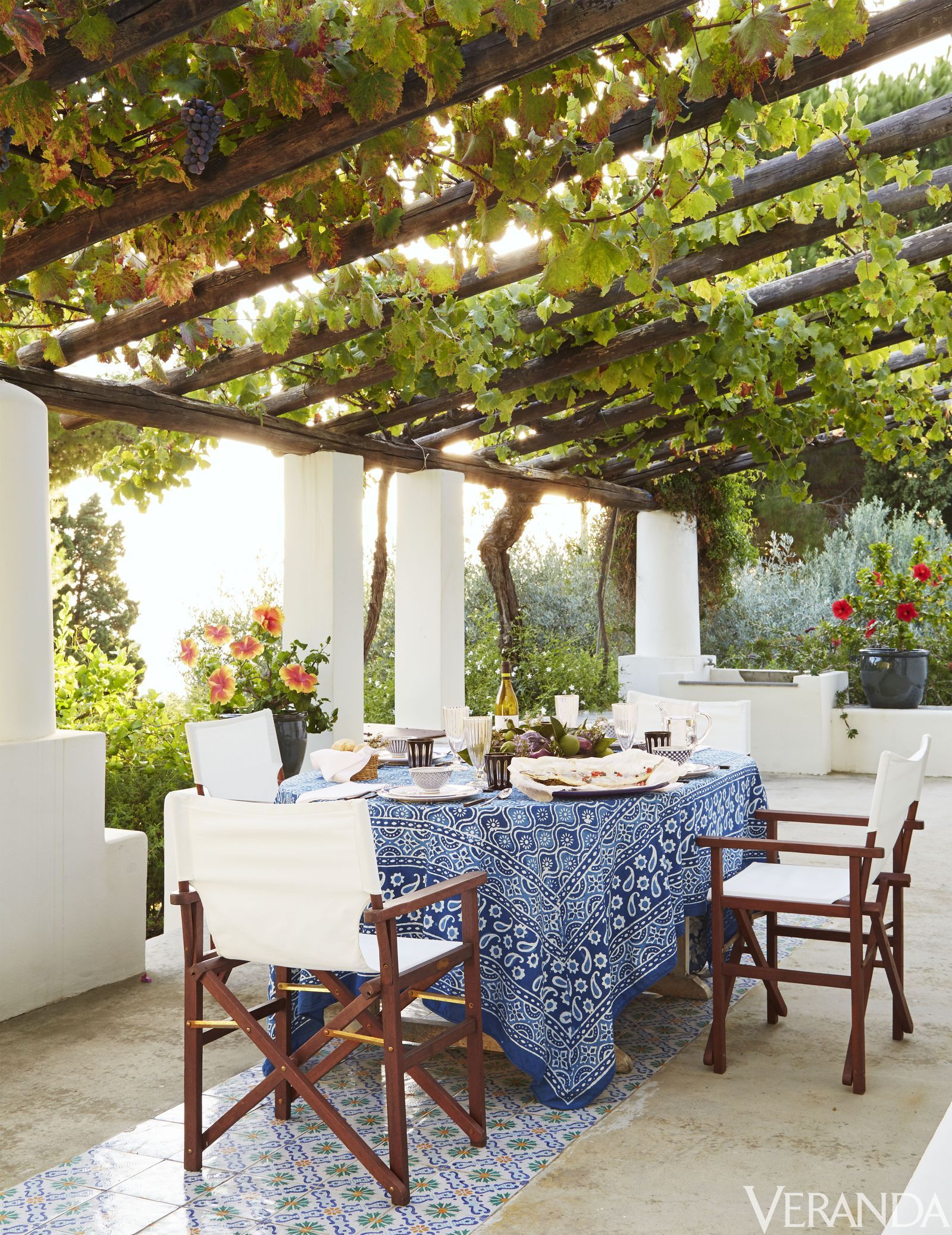 Outdoor Pergola Setting For Tropical Parlor
With white and blue tile flooring, it stretches the parlor to the open-air living area. The wicker furniture extends that garden feel. The white and blue pillows echo colors of the tire with unique patterns devoid of any repetition.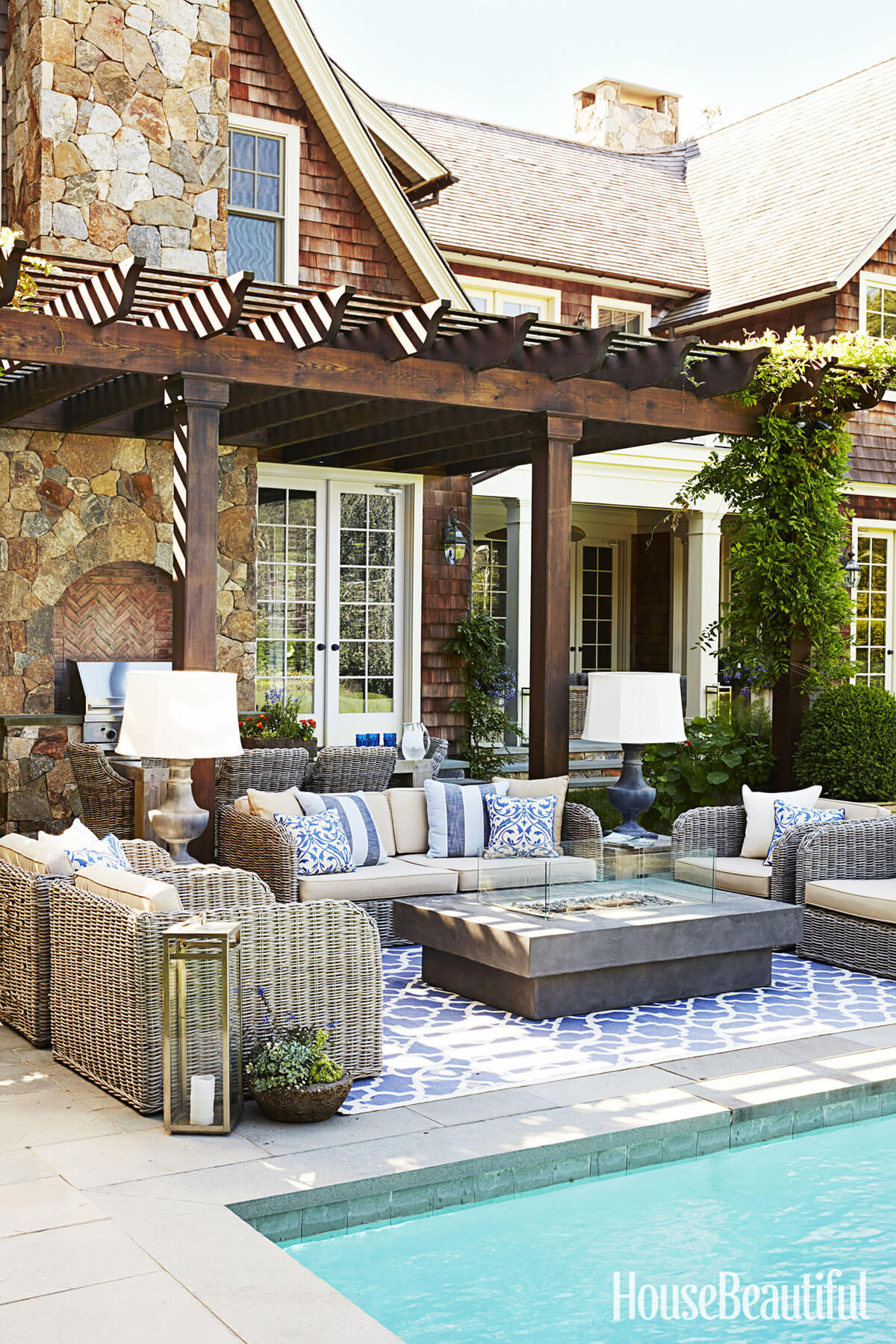 Paradise Found in The Poolside
You can use your pergola sufficiently by building it in those most trafficked spaces in the outdoor area. Janice Parker, a landscape architect, designed this pergola near the home's swimming pool. It is a perfect spot for owners to retire during the summer sun and still enjoy the Hudson Valley's beautiful view.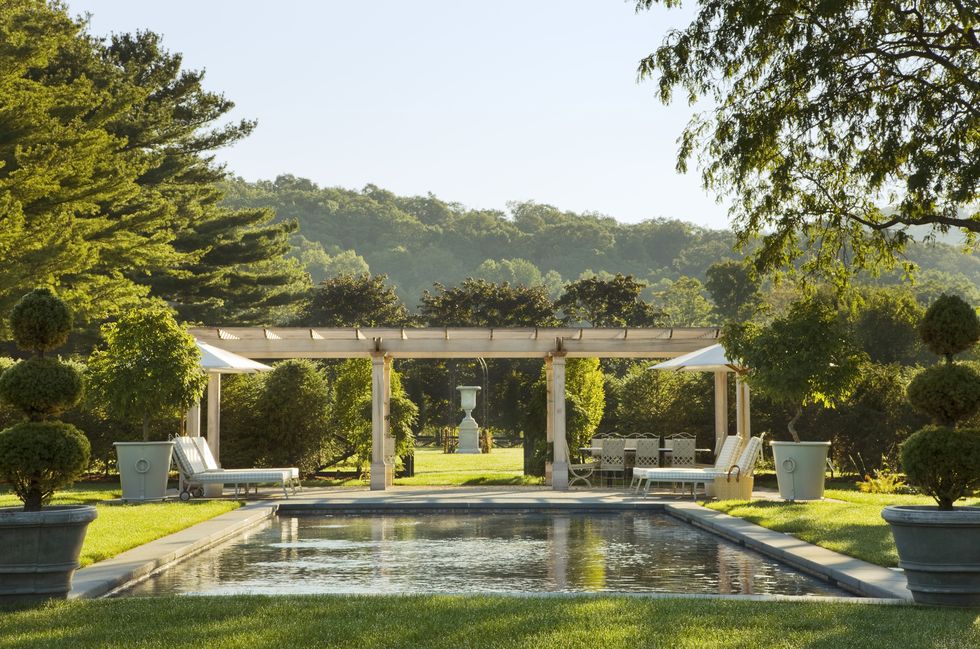 Perfectly Cozy Pergola in Palm Beach Florida
It is fascinating how Phoebe Howard, a designer, has used a unique pergola to link the open-air living area to the guest bedroom. It is an amazing pergola that every gardener will wish to have due to its many trellises growing into blooms. The tiled fireplace remains toasty when trifling Southern Florida winters arrive. This stylish outdoor space will provide the amazing surrounding experience on the beach.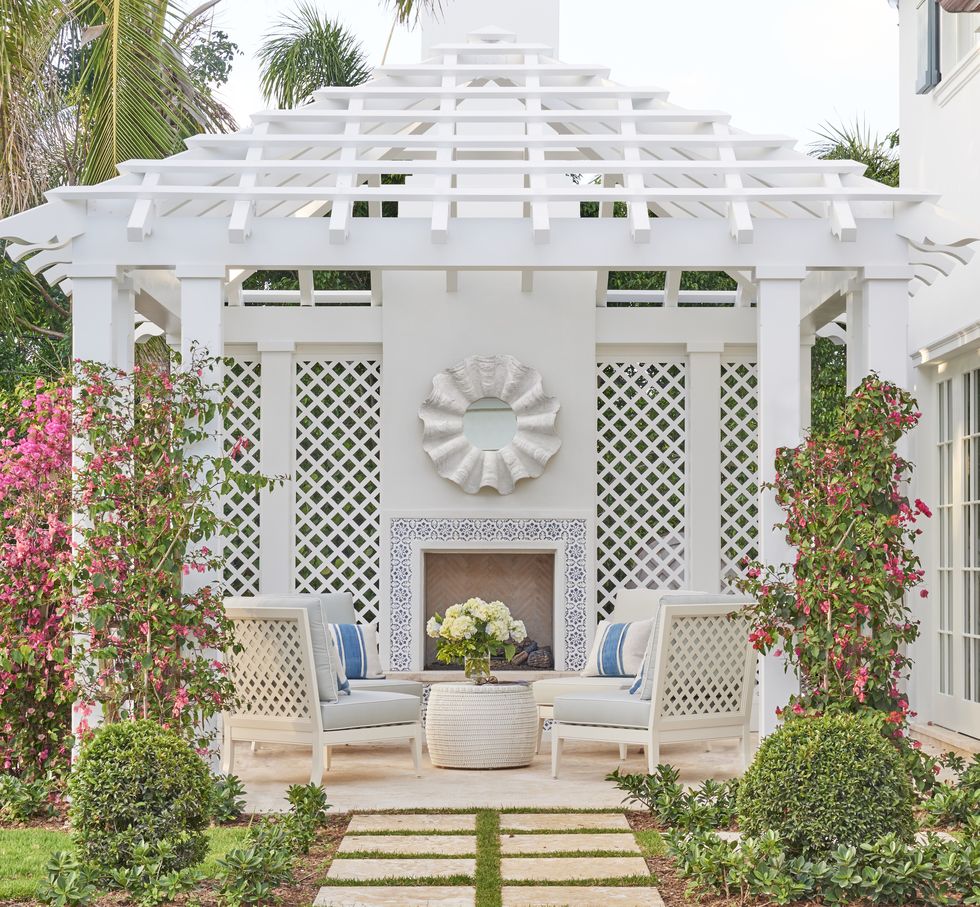 Popular Designs on Pinterest