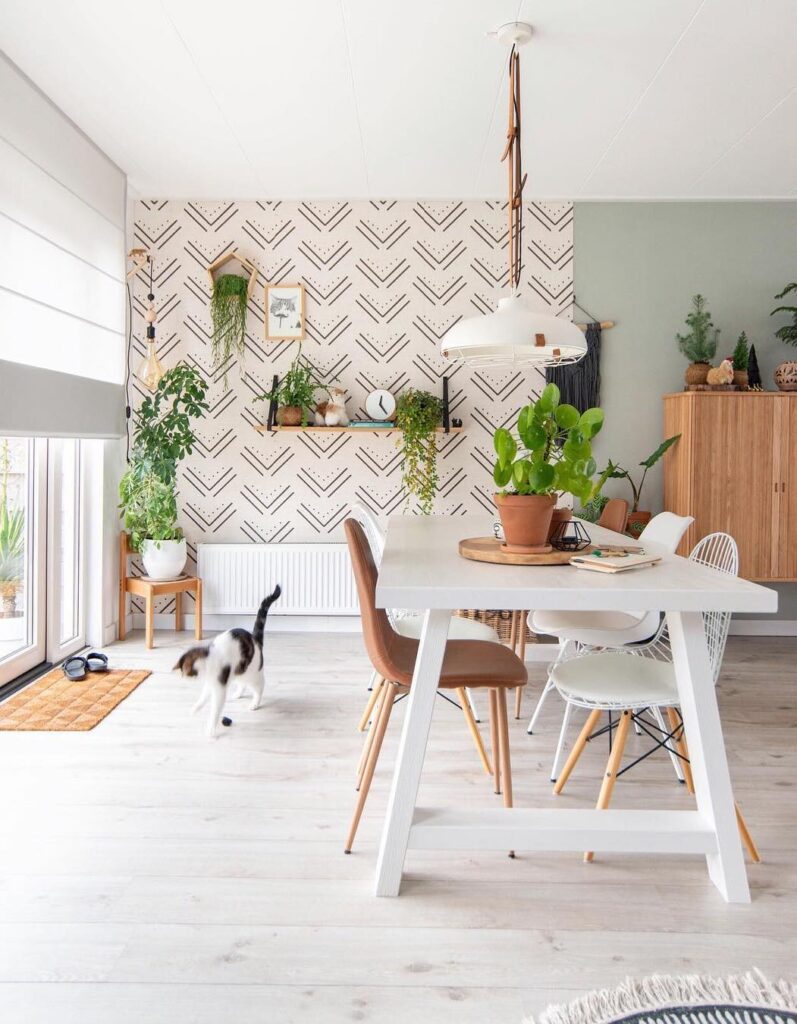 Kelly's 22 Most Popular Eclectic Designs That Creates An Intriguing Home For Visitors And Residents Alike
Kelly has a talent for layering patterns and designs in various ways to create depth in every room in her home. The patterns are related but somewhat different, adding to the intrigue and depth while keeping the room tied together. Kelly is also a photographer and a blogger, known for winning the MTB Green Award in 2017.
The kitchen is specially collected, with conversational pieces hanging from every shelf. Still, Kelly manages to keep the kitchen from looking cluttered by housing many of her objects on shelves rather than the countertops. The eclectic design is furthered by unique art pieces on the walls. Although each piece is very different, the room stays consistent with neutral tones and light pinks.
The living room uses color masterfully to keep the whole room looking polished and put-together while balancing many different patterns and textures. The neutral tones balance the brighter oranges and blues to pull the room together. Small plants add further texture to the home. Small live plants allow the other collected objects to remain balanced by the consistent colors throughout the house.
It certainly takes a master eye to balance all the textures and patterns found in Kelly's house, and she has done it well.