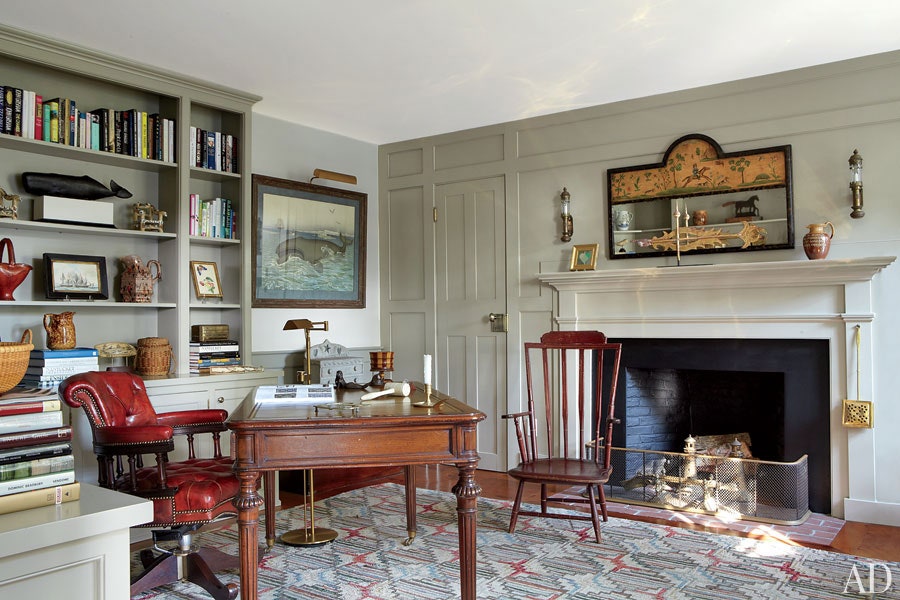 170 Nifty and Interesting Home Office Design Tips and Ideas
Working from home has increasingly become the new norm. A significant number of people now fancy working from home rather than having to work from the office located in the city. Working from home saves you from the tedious routine of going to your workplace and it allows you to have flexible working arrangements. Integrating this new working arrangement has impacted not only the working environments but also homes. The need for establishing home offices has since risen, even affecting how houses are designed.
Depending on your needs you can have a home office consisting of a simple tabletop for holding your computer and some supplies, or you can have a complete home office with a door, printer space, store, phone and related furniture. However, if you want to have an amazing effective home office, here are some practical ideas that you can capitalize on.
Choose chairs wisely
Furniture not only enhances the home office décor but also can affect the health of the user. Hence it is imperative to consider the features of chairs before you make any purchase. The ideal chair is one that is supportive and prevents discomfort or fatigue. These chairs will make sure you work comfortably experiencing no back aches.
Use curtains to cover any mess
Curtains can hide all your mess as long it blends well with your office. Office books and papers loaded up on shelves can be covered with curtains to enhance the outlook of your workspace.
Consider an ideal spot for your windows
According to the study conducted by the National Sleep Foundation in 2017, employees who take time to enjoy substantial natural sunlight while in offices had better sleep patterns. Those employees reported improved productivity levels due to getting more rest. 
For you to enjoy enough natural sunlight in your office, you have to position your windows well. You can place your working desk facing the window to create a mental separation in case you are working from the living room or bedroom. Windows also allow you to view cityscape and landscape to help the appearance of making your office workspace bigger than it is.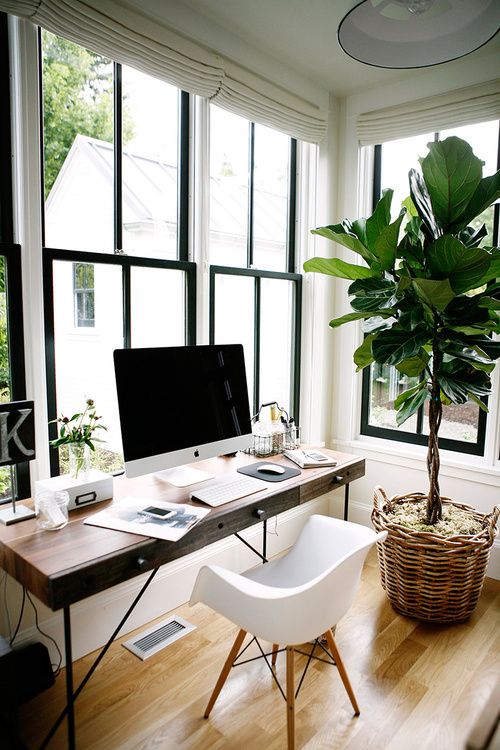 Add some artistic items
Adding several artistic items will not only inspire you but also enhance the aesthetic value of your home office. You must maximize your possibilities and ideas to choose an artwork and other related artistic items that will blend well with your workspace. As you do so, keep in mind that your office setup reflects your distinct personality.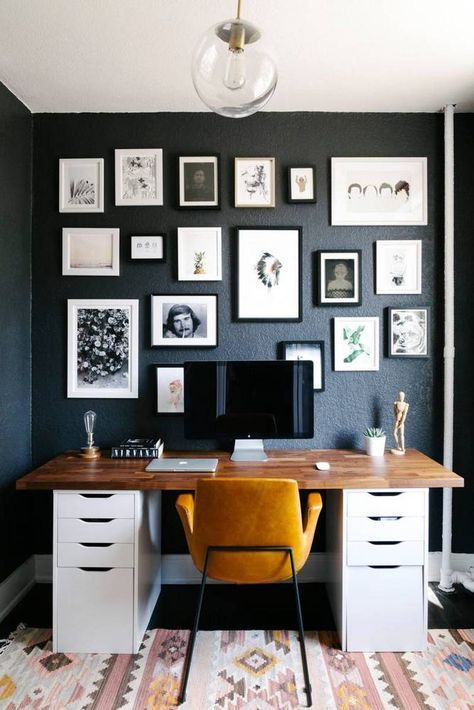 Trust in black
Black is a color that offers a calming and grounding effect. However, it will only be an ideal choice for your office if it is well balanced by natural light and other colors.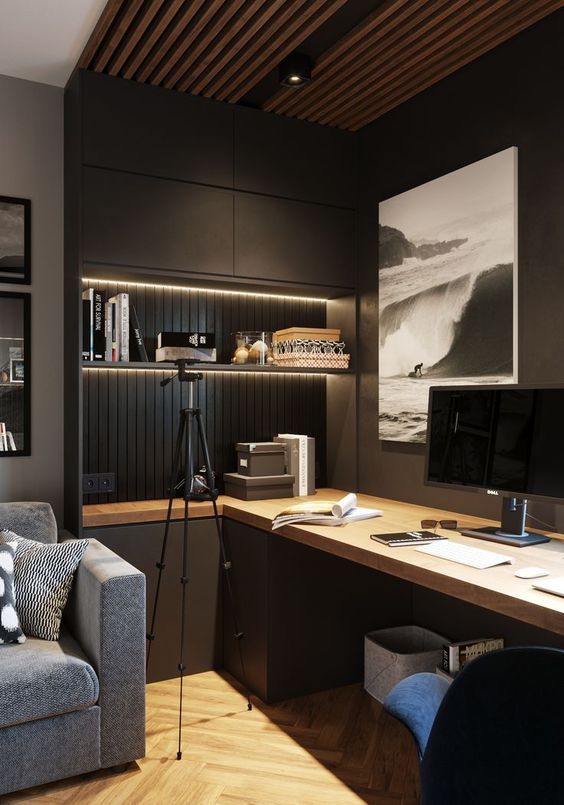 Optimize your workspace
Design a flexible home office, it allows you to a multi-purpose function room. It can be office space and or a quiet room to relax in.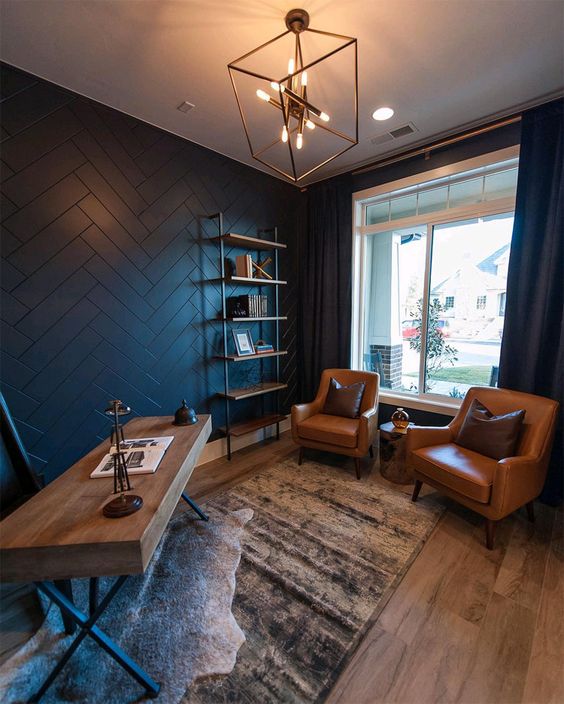 Integrate office equipment in your room
Your office room should have the following equipment; mobile phone, laptop, printing machine, a photocopier or desktop computer. These electronic gadgets have peripheral devices such as cords or wires that should be hidden well to enhance the aesthetic value of your workspace. Wires lying all over the floor can lead to accidents such as fires or physical injuries. To avoid such unnecessary incidents, you can use wire organizers, tubing and cord winders to hide the wires and cords. That way, you will have a well-organized office that allows you to take part in a virtual conference without worrying about how your office background appears on camera.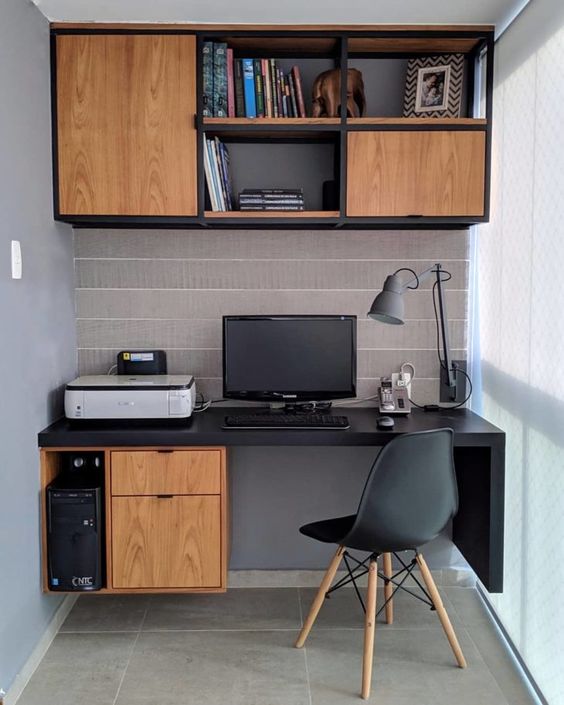 Incorporate some reading space
It's difficult to work the whole day efficiently without taking some mandatory breaks in between work. While on break you can read a novel, newspaper, magazine or whatever material you prefer. If reading is your hobby, you need an office that offers considerable reading space. You can incorporate a comfy lounge chair that has a backrest to help you meditate, open mails, take calls and read your reports.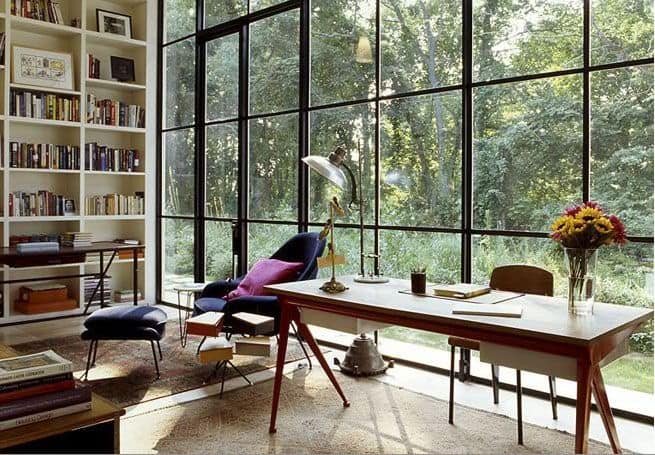 Exercise minimalism
Decluttering is an essential step when setting up your home office. It allows you to get rid of unnecessary tools like fluorescent highlighters, hole punchers, broken furniture, used sticky notes and old calendars. By implementing this minimalist improvement strategy, you will create more working space in your office. Your working desk will only hold important stuff such as your phone, computer and inbox tray.
After decluttering your working space, there will be some blandness which can be eliminated by adding your favorite artwork or plant. You can also paint office walls and furniture using neutral colors.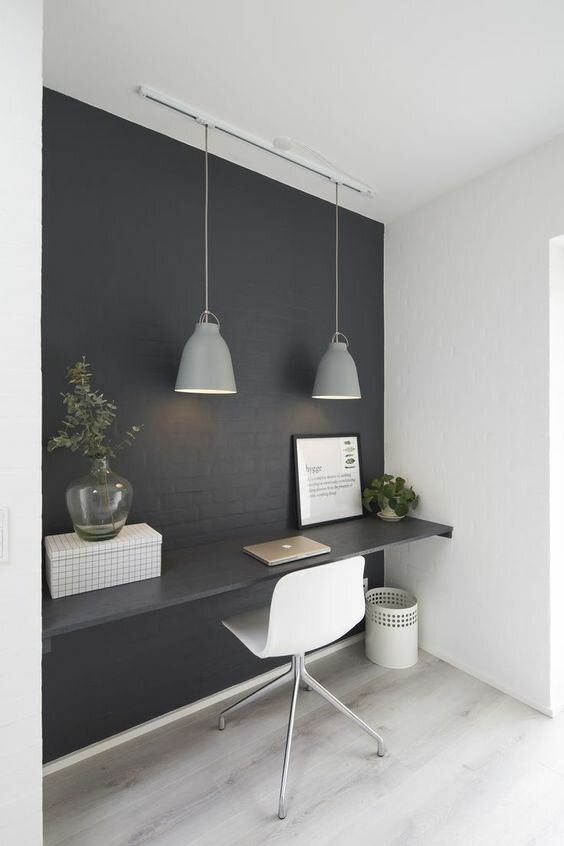 Go green
Plants are attractive accessories as long as they are placed in planters and pots that blend well with the office décor. They act as natural humidifiers, to help minimize sore throats, dry eyes and related discomforts. Plants can minimize stress, boost mood, and make your workspace more appealing. It is because plants are an important ingredient in not only traditional but also home offices. Provided you integrate them properly in your office, you will experience increased productivity.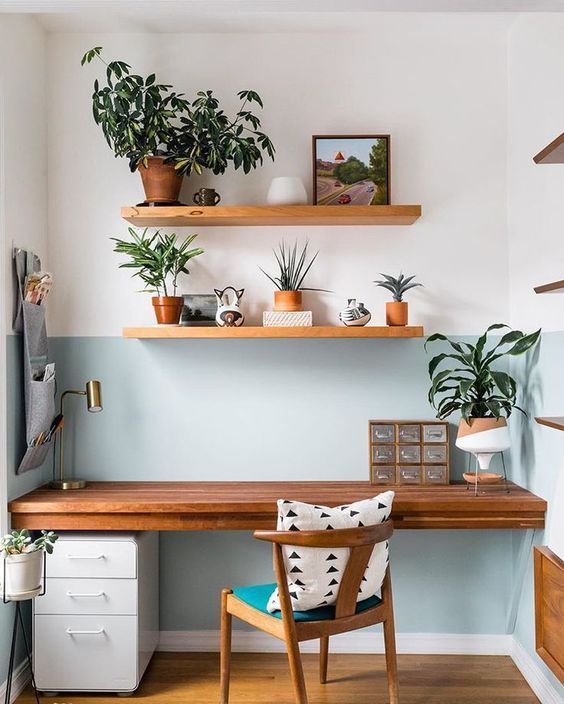 Consider using an office nook
An office nook ought to be a quiet space with little or no distractions. You can turn it into a hardworking office in case your home does not have any separate room where you can work from.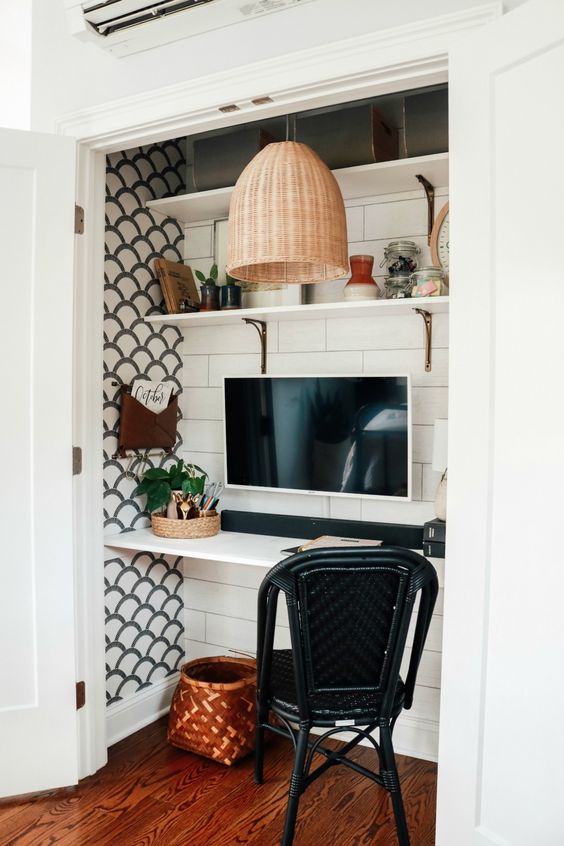 Split up a large workspace
For working couples, consider a separate working space to have a productive working schedule. A couple with a large working area will need to split it up so that everyone has his or her workspace to minimize distractions.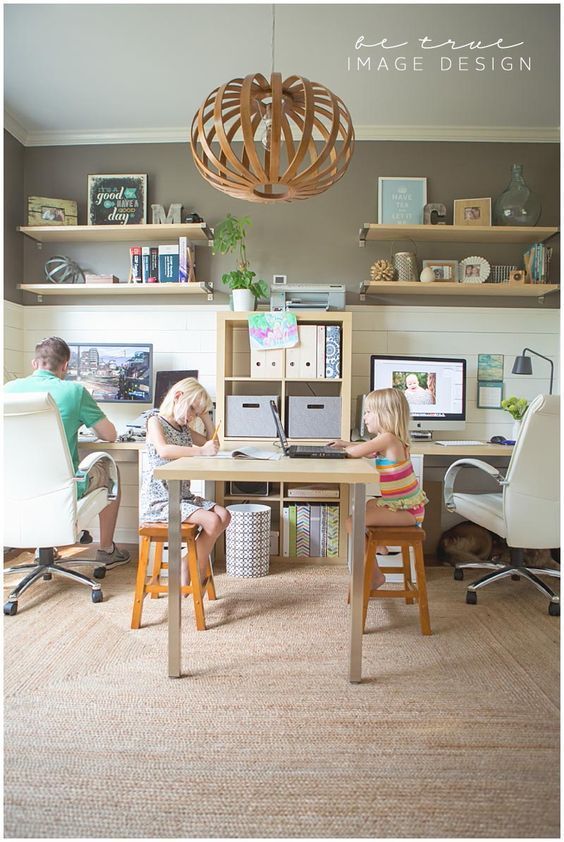 Factor in sit-down meetings
In case you're expecting clients to come to visit your home office, you must create some space for sit-down meetings. You can either allocate a room in your home, specifically for meetings or consider creating space in your home office by adding at least two chairs.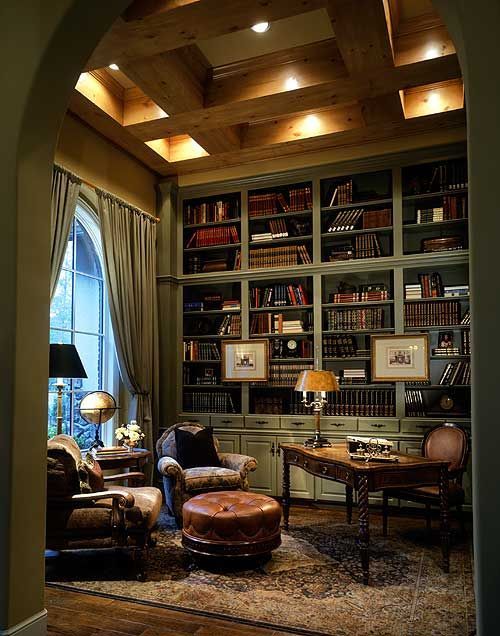 Antique is trending
If you've come across Mountain Dandy, a menswear and local décor shop, then you have undoubtedly witnessed the inspirational creativity of John Frechette and Christian Burch. The Jackson, Wyoming office features a wide variety of vintage creativity, including the pegboard walls in the house since the '50s and the roll-top-desk handed down from Burch's parents.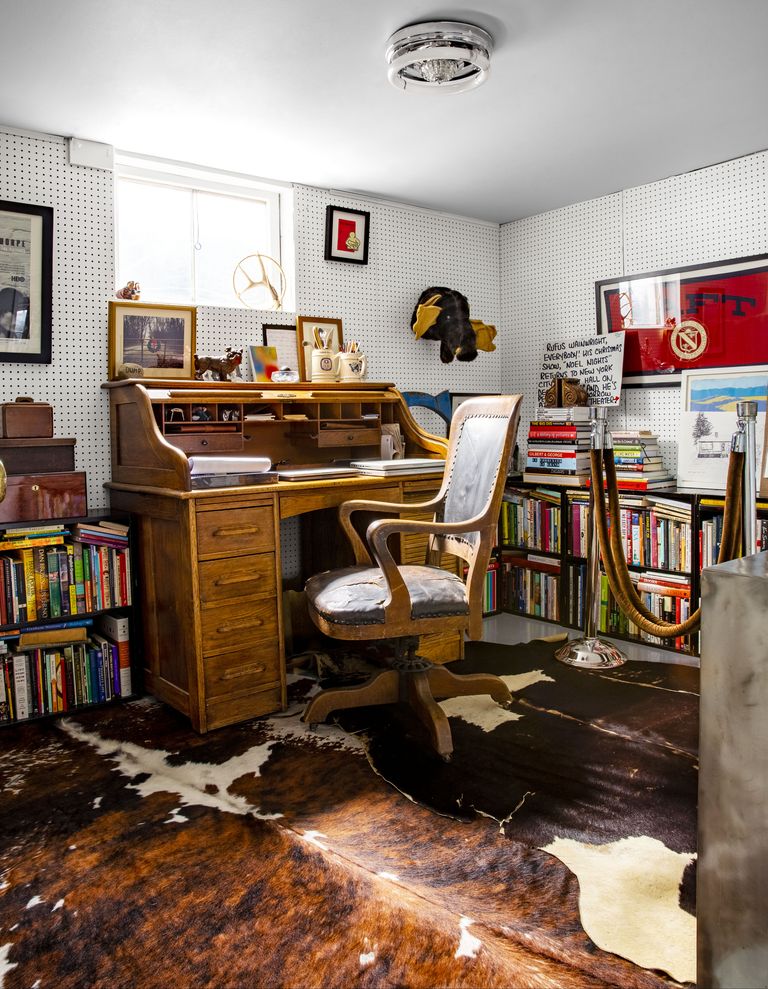 Indoor serenity
As Joe Lucas showed when he transformed an open porch into an enclosed space, you can change your office space into a calm, serene environment. An elegant finish like the treillage-fronted cabinets or a window that is leaf-printed, treatment could have your indoor space looking like an indoor garden.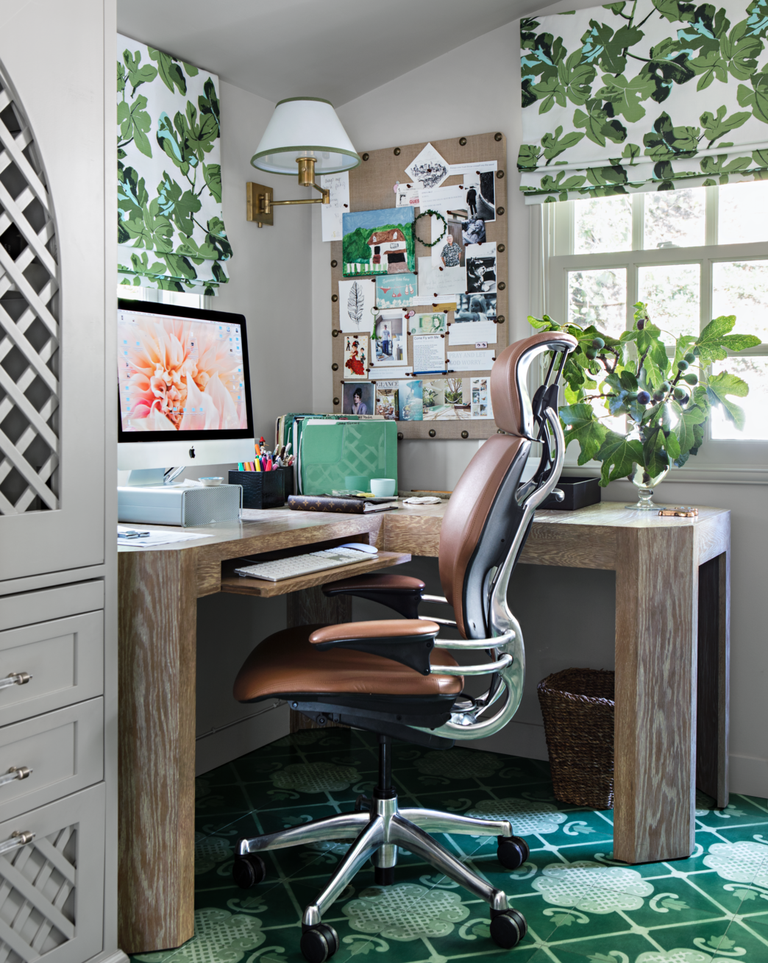 Creative innovation
By attaching the base of a wheeled CB2 to a wood top brought from IKEA, photographer Victoria Pearson had created her rolling desk to work with. This creative innovation and immediate implementation would give any workplace a new and revamped look without too much effort.