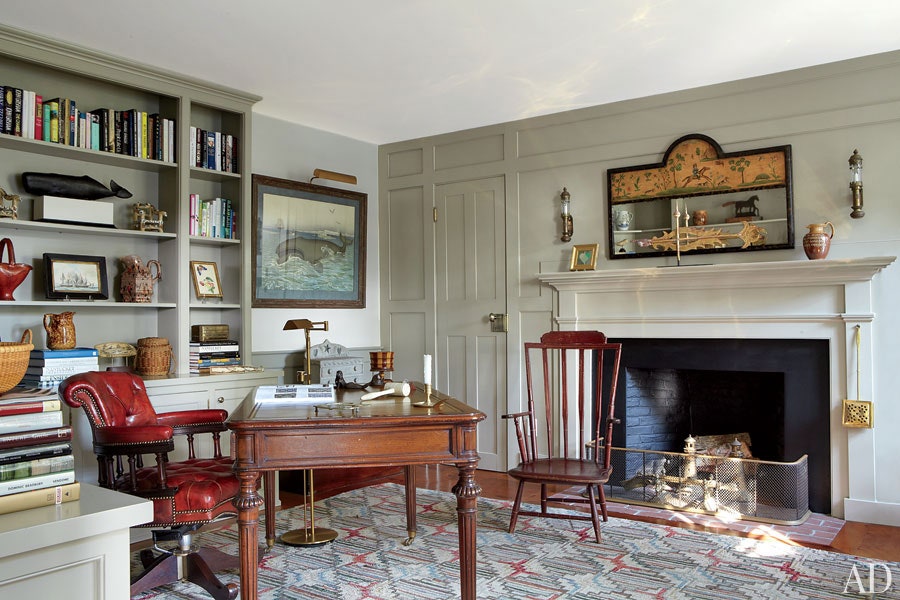 170 Nifty and Interesting Home Office Design Tips and Ideas
Optimize space utilization
When working in small spaces, it's tough to get work done. People living in places like New York, where living spaces are renowned for being significantly smaller, need to invest and get creative. For instance, you can go for smaller sized furniture and have your desk against your window to create some separation from your bed.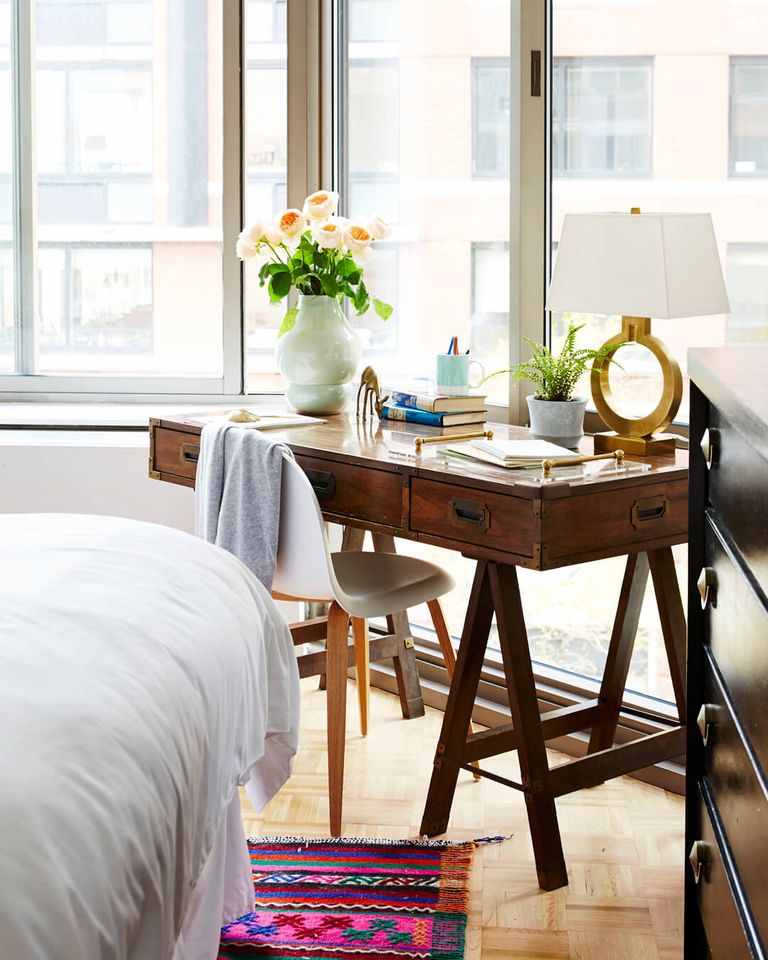 Be bold
Do not be afraid to give your space some personality. By decorating the office with an item of value, your office gains some character and some of your identity.
Colour-it up
If you are looking to spruce up your office space with some colour, look at Steven Gambrel for inspiration. He designed a Bridgehampton home, where he used gold and deep green colours to make his office shine. The white cupboards in the house are highlighted by Gambrel's creation, a leather and brass antique and a lush silk rug.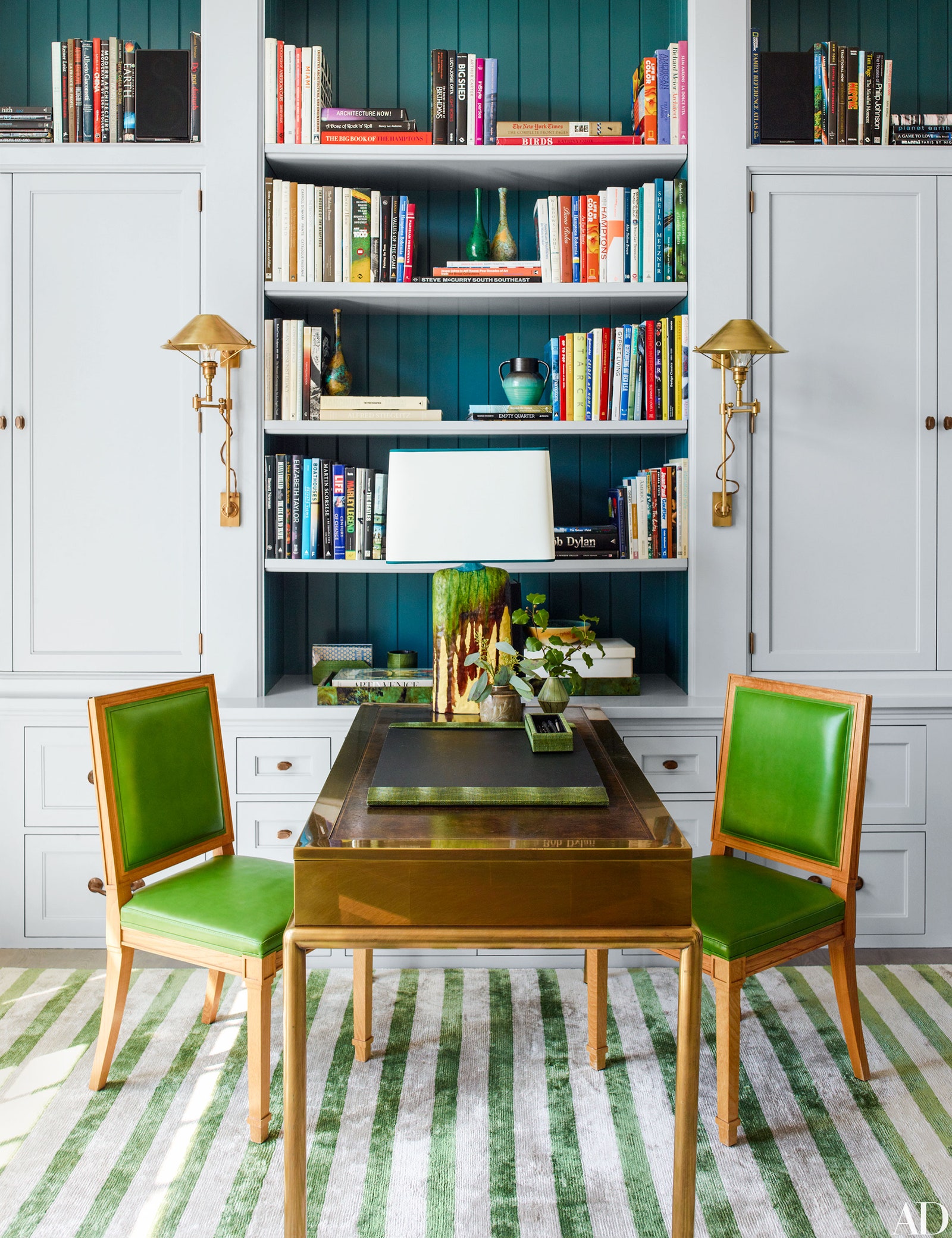 It doesn't take much to make a massive impact
An excellent source of inspiration is the Vaughan lamp and Zoffany wallpaper by Nick Olsen in a home in Brooklyn. It just goes to show how much of a considerable impact the right wallpaper could make in an office space.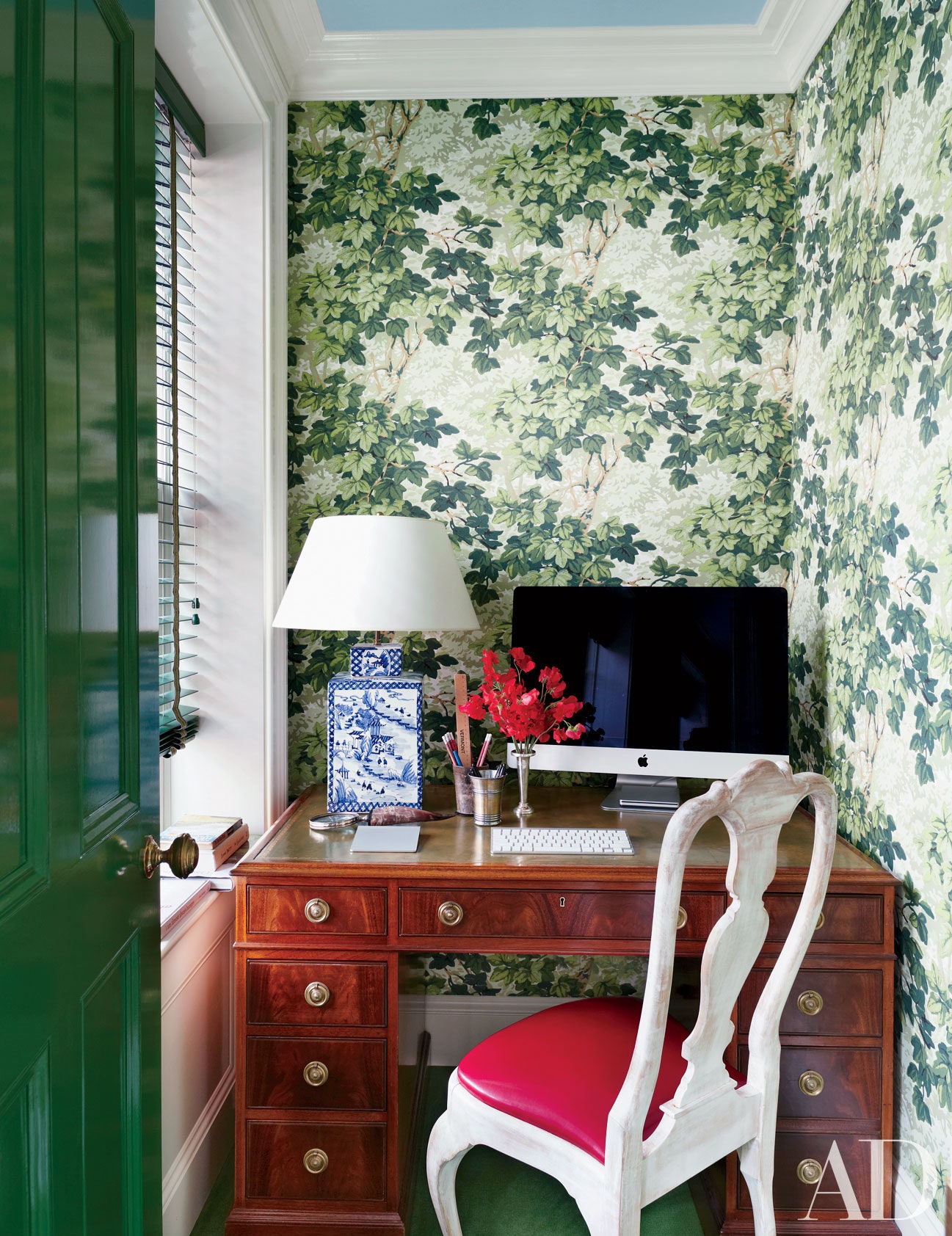 Get a sophisticated look
Designer Annabelle Selldorf stood out when she worked on an urban house in New York. Belonging to Anne-Gaelle and her husband, an art dealer named Christophe Van de Weghe, she mixed in a dark, moody element with a cozy fireplace. She showcased a Finn Juhl chair, a light fixture, Sarfatti, and a Prouve desk. The Townhouse featured a beautiful zebra rug complemented by mirrors, a Line Vautrin creation, banquette cushions in Great Plains material, and artwork by Jean Dubuffet and Cy Twombly.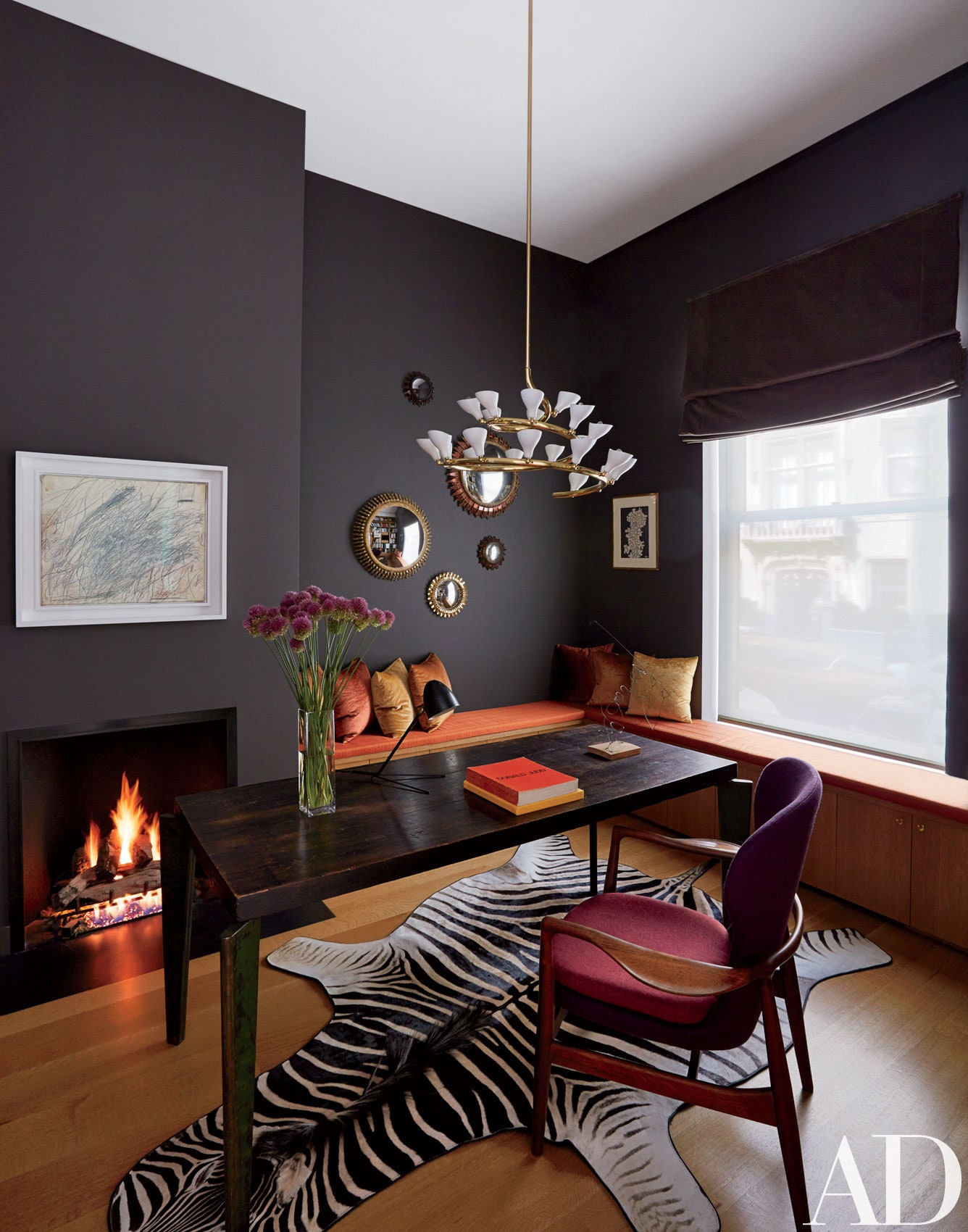 Try a contemporary look
Suppose you are looking for a captivating combination bringing together earthy textures and vibrant colours. An ideal reference would be designer Alberto Pinto's home in Rio de Janeiro. In that case, a desk features a photograph taken by Almir Reis. The picture depicts a volleyball on the Ipanema Beach. It also features a chair, a Philippe Hurel creation, and some 1970s parchment lamps.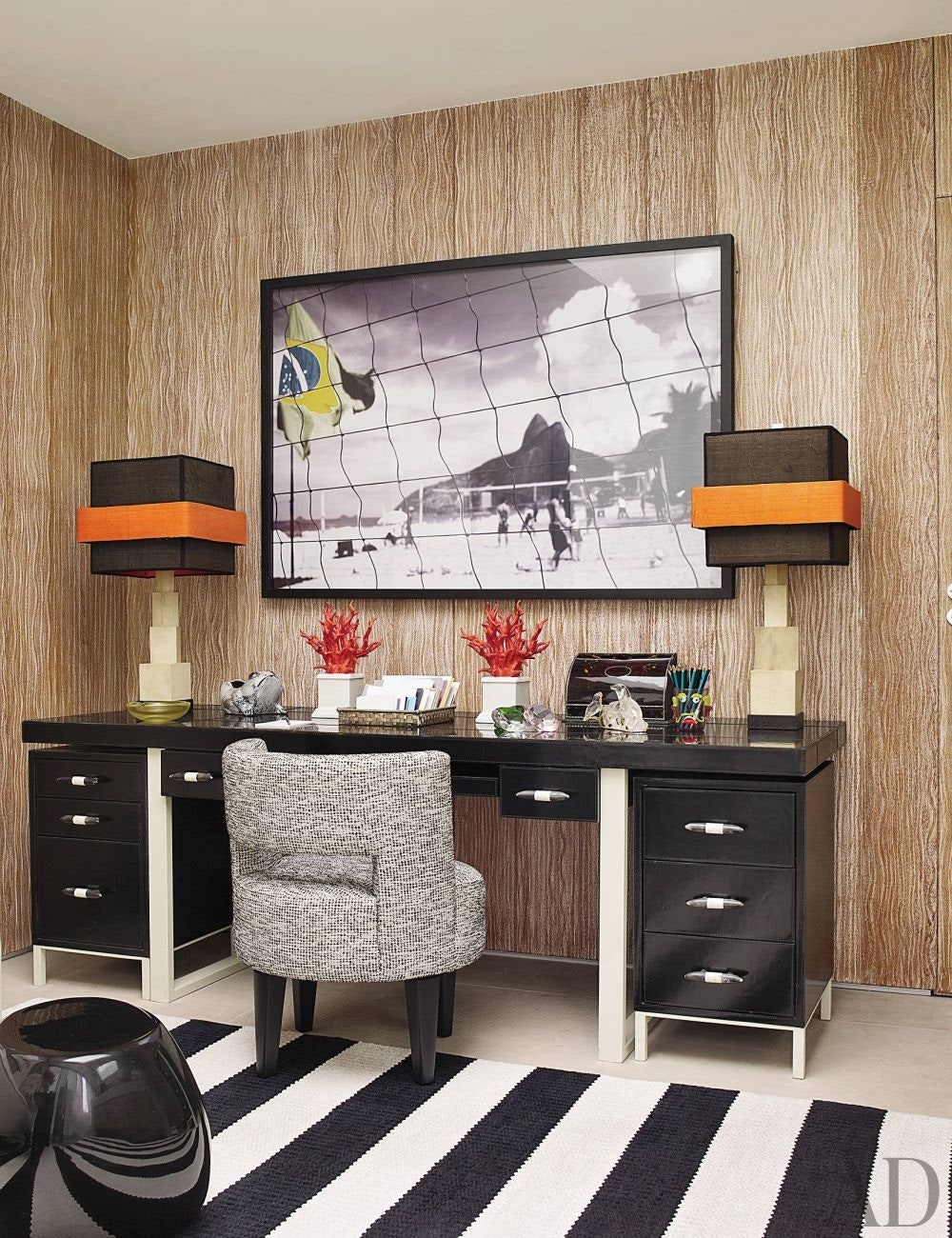 The Nantucket pine room
Create a Nantucket House inspired look by combining antiques and Interior Design Studios designed by Arie L. Kopelman, a former president. Another great inspiration comes from his wife, Coco's pine, painted office, integrated with a 19th-century mahogany writing table and desk chair, an over mantel mirror and a Robert Young Antiques piece with a Samuel Herrup antique creation, a circa-1810 Windsor recliner.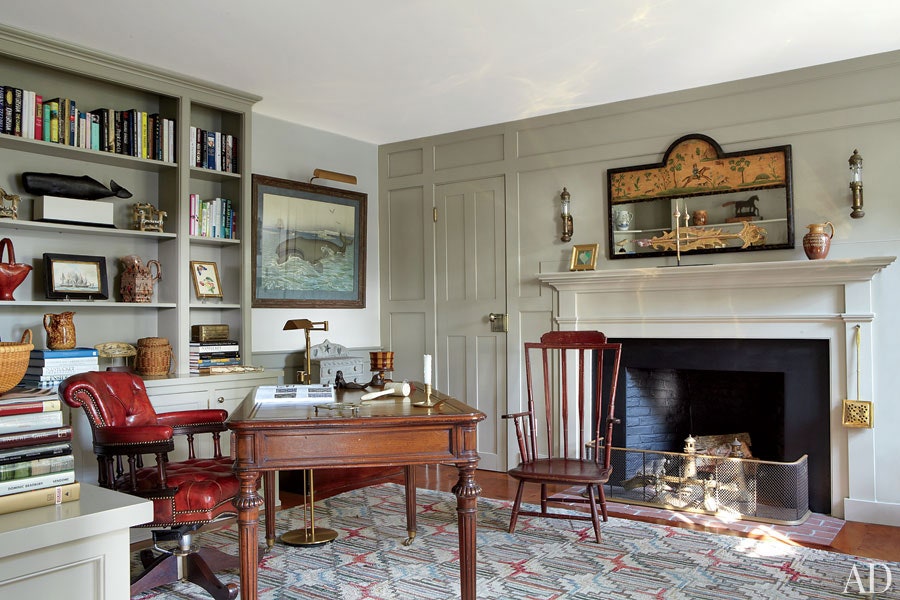 More Popular Ideas on Pinterest