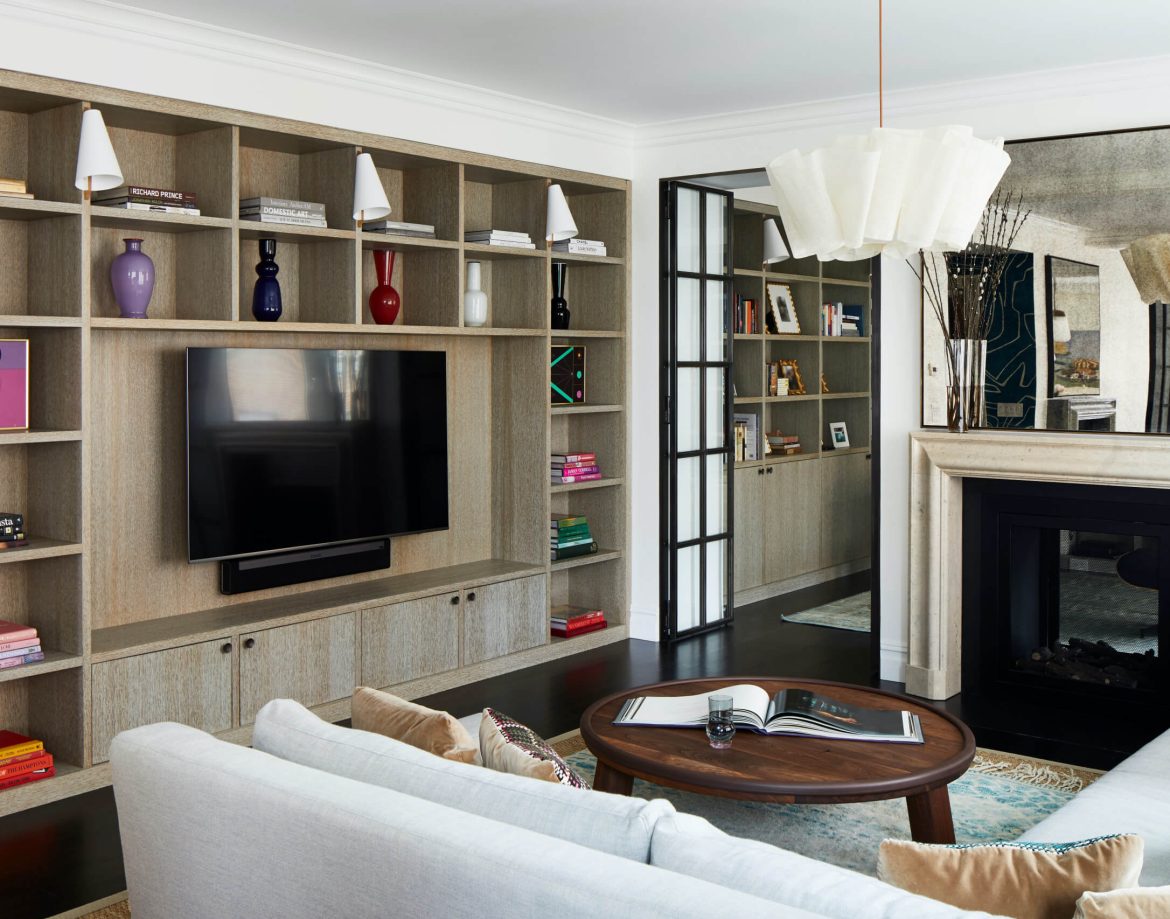 Mid-century Modern Apartment Modernized by Safae Interior Design
This pre-WWII apartment in New York was converted to a mid-century modern decor by Safae Interior Design. The mid-century modern decor style takes its cue from the 1950s and 1960s. Mid-century modern emphasizes "form follows function." It features rounded shapes, peg legs, and pendant lights.
Displaying mid-century modern style, the living room has an L-shaped sofa, two traditional style chairs with 1960s style print upholstery, and two nesting 1960s style oval coffee tables. The kitchen has mid-century modern style chairs and bar stools with curved wood seats and backs. Over the island is a three pendant lamp combination. Another pendant lamp hangs over the table in the breakfast nook. The L-shaped bench in the breakfast nook has the curved lines of mid-century modern style decor. The dining room is at the end of the living room and features a hanging lamp. The chairs in the dining room have the peg legs of mid-century modern decor. The family room has a modern L-shaped sofa, wood floor, and pendant lamp. A home office off of the living room has a mid-century modern office chair with an ottoman. The powder room has blue op-art tile wall and a modern sink with a marble countertop. The master bedroom features a modern bed and nightstand with an op-art print on the wall. The walk-in closet highlights a 1960s style lipstick print in several areas.
The designer, Safae Interior Design, works with clients in Brooklyn and the surrounding areas. She likes modern design and working with color, pattern, and scale. Her goal is to create artful and functional interiors that reflect her clients. She accepts projects that include a mild refresh, a bit larger update, or a full renovation.