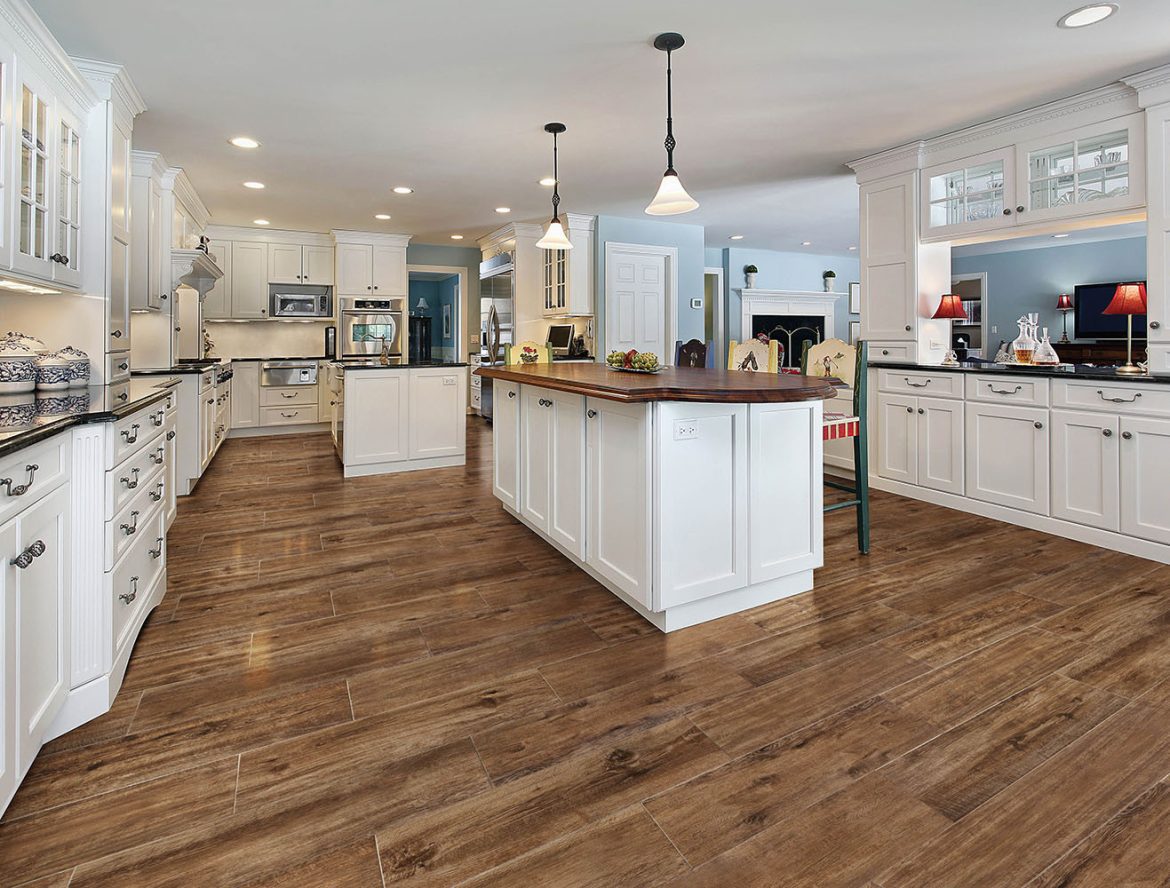 A Complete Guide to Hardwood Flooring
Hardwood flooring has been providing among the best and most effective alternatives available for various flooring projects, including both home and work projects. 
When deciding on flooring choices, hardwood flooring would certainly be a great option because it is both environmentally and economically versatile. 
We look at the guidelines that will provide you with some of the most useful instructions about hardwood flooring to ensure you can choose, install, and maintain your hardwood floor for generations to come.
Hardwood (Solid) Flooring
Just as the name suggests, a solid hardwood flooring is simply a solid hardwood plank integrated into usable flooring and is further characterized by groove and tongue at the edges and ends to ensure merged pieces fit perfectly.
In the U.S, there are different types and sizes available to suit different projects. The most commonly preferred size in the U.S would be the 3/4 inch hardwood flooring which is installed by nailing it to the sub-floor. 
Other size options would include thinner alternatives including the 5/16inch which can be attached directly to your concrete floor using the prescribed glue. You can as well choose from a wide range of sizes from 2 1/2 inch to 8inch hardwood flooring.
Some of the most common species of hardwood used in the U.S include the hickory and pecan, walnut, hard maple and cherry, the red and white oak, and ash species. 
While solid hardwood flooring can be sanded, you need to be very careful when handling the thinner types of hardwood. You should thoroughly clean and dry floor surfaces before the installation of any hardwood flooring to prevent future damage owing to moisture and degrading movement.
Hardwood Flooring Types
There are a few types of solid hardwood flooring. These include:
Hardwood flooring that is unfinished
This type of solid hardwood flooring is delivered from the mill with no prior sanding or finishing. It's preferred in new homes under construction, homeowners with a bit of DIY experience can tackle this project with more ease. 
The course sanding process is carried out during the initial stages of construction while the finishing and installation are done just before you move into your new home. 
You don't have to worry about the dusty sanding process as the availability of adequate sanding filter systems will have the process done smoothly and without dusty inconveniences.
Pre-finished solid hardwood flooring
This solid hardwood flooring comes with the most part of the finishing process already done prior to delivery from the factory. This flooring is ready to use and is backed up by a generous warranty and offers a limitless number of choices.
Hardwood Flooring (Engineered or Multi-layered)
Bringing together anywhere from 7 to 10 layers of sheets or veneers to form plywood, engineered hardwood is a type of flooring characterized by a hard-wearing layer on top. It fits directly over any subfloor or concrete and is attributed to being resistant to damage caused by moisture. 
Its moisture resistance along with its superior stability makes it more favorable in terms of performance compared to the solid hardwood wide plank. The thickness determines the engineered hardwood flooring's efficient performance in relation to the solid hardwood.
Hand-scraped hardwood flooring
With manufacturers offering both finished and unfinished and solid and engineered versions for your choosing, the hand-scraped hardwood flooring is literally scraped from each flooring piece to resemble an old and worn out floor. 
If you are looking to integrate that old floor charm, then the hand-scraped hardwood flooring commonly made of wide planks would be ideal for you.
Steps for hardwood flooring installation
1. Get your tools and equipment ready
Drill and attachments
Saw
Hammer
Pneumatic flooring nailer
Nails
Always check with the instructions accompanying the flooring while working with all your required tools within convenient reach. You may require different tools and equipment depending on the hardwood floor you intend to install.
2. Determination of the appropriate method of installation
Considering the fact that there are different hardwood available, there are different methods that could ensure the effective installation of a particular hardwood flooring.
There are varying factors influencing the installation of particular hardwood flooring. Such as the flooring's design, thickness, width, and where you plan to install it. 
Engineered hardwood installation involves gluing down, mechanical fitting, and installing the floating floor. Solid hardwood would require nailing or stapling for installation while it would be a risky move for poor quality solid hardwood to be installed. 
You should consult a professional as glue or nail installations may prove to be a tough nut to crack even for the most capable DIY people.
3. Allow your floor some time to acclimate
You might get a little excited about your brand-new flooring and be tempted to begin the installation process right away. This is not a good idea, because the floor needs to acclimate with the environmental conditions of your house before installation. You need to store the packaged floors while open and suspended just above the floor. 
Engineered floors might not require acclimation, solid hardwood floors require acclimation to allow contained moisture to adjust to your room's conditions.
Keep your home's humidity level between 35-55 degrees or depending on your manufacturers' recommendation.
4. Get your space ready
Definitely read and understand the instructions that come with your hardwood flooring. A couple of videos online are also recommended getting for insights into how a proper installation is done. 
Your subfloor needs to be clean, dry, and flat before commencing.
Installations over pre-existing floors require that you ensure your doors can function appropriately and that your appliances are in line with your countertops. Most floors can be positioned over any surface-based on manufacturer recommendation, including on terrazzo or ceramic tile and vinyl or vinyl tile where the fastener penetration is up to a workable standard.
If you are installing flooring over pre-existing wooden floors, it is advisable to avoid sanding areas with lead coating or asbestos. Do a complete overhaul of the old floors and prepare the surface correctly.
Add 5% in the finished square footage to account for adjustment allowances when measuring your room while. Draw in chalk lines to balance the room before beginning. Remove all millwork to be reused and finally be sure to mark the wall to show the position of floor joists if you are nailing the floor.
5. Flooring installation
With a keen emphasis on the manufacturer's recommendation regarding the installation method, use of the biggest wall of your room to roll out the underpayment. 
Start from the left and working your way to the right while the small tongue side faces your direction, use spacers between boards and walls to accommodate expansion.
With a pneumatic nail gun, it would require drilling holes as pilots and nails as a guide for the first rows. Considering different boxes come with slight variations in color, mix up the boards to achieve a consistent color pattern.
6. Finishing Details
When finishing up, don't take any shortcuts. It may require you to cut the boards horizontally for the last row. The trim and moldings come on once all rows are effectively in place and the spacers removed.
Proper aftercare and maintenance tips
It's easy to care and maintain a solid hardwood floor. These simple tips will help you keep your floor in the best shape possible:
Consider putting some rags or door-mats on high foot traffic areas and regularly sweep the surface of the floor to avoid dust or sand particles from chipping into the floor.
Try not to enter the house with your shoes on. This will prevent inadvertent scratching or denting the floor.
Immediately dry up spills from the floor using recommended cleaning products.
Put up some drapes, blinds, or curtains to ensure your floor doesn't get too exposed to the sun as this would ultimately damage and discolor your floor's surface.  
Popular Designs on Pinterest