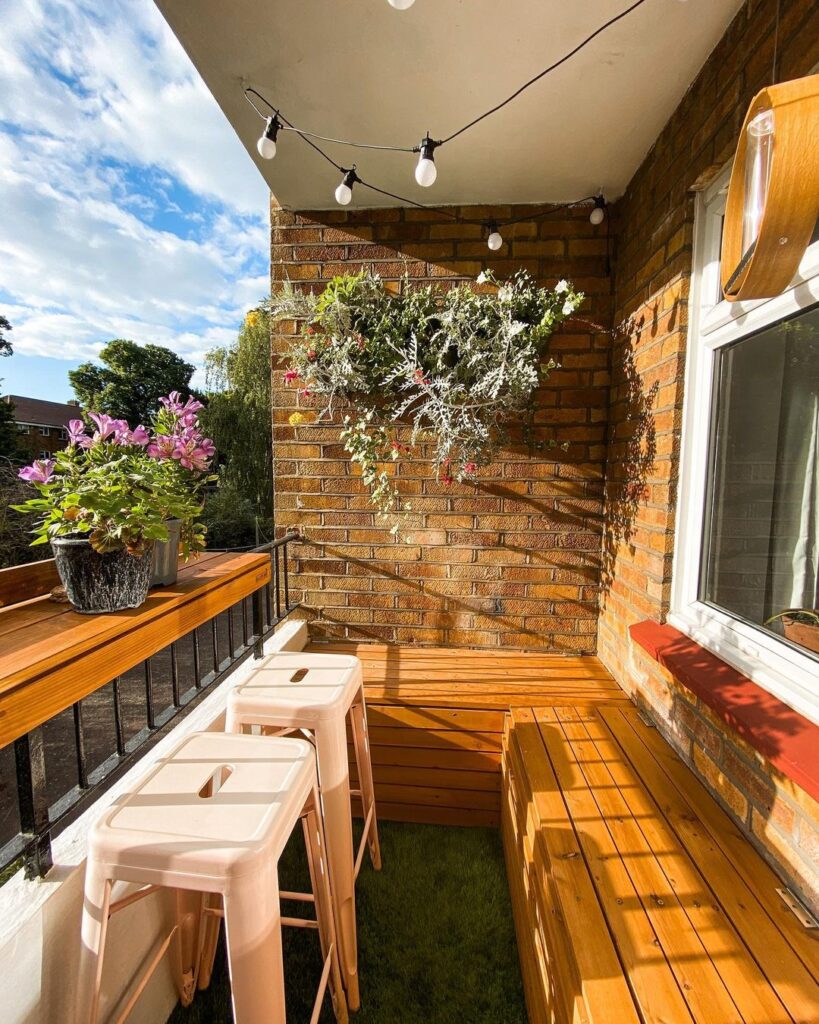 Exceptional Designer Rebecca Thomas Creates Modern Coziness
Designer Rebecca Thomas displays her eye for interior décor in her London flat. She uses natural and artificial lighting to bring energy to each room with the perfect placement of lamps and window treatments.
Her use of natural plants throughout the space brings a pop of color that ties each room together. The black accent wall in one of the rooms is enhanced with artwork that brings a unique vibe to the space.
The green sofa in the living room exudes a cozy and welcoming feeling while the window treatments create a soft touch to the environment.
The organization in the small kitchen makes it feel spacious and allows Rebecca to bake her favorite desserts in comfort.
She also created a delightful outdoor space on the balcony. The beautiful view of trees ties in with the plants she has placed indoors. The brick wall brings a touch of rustic along with white pillows lined up on a bench which creates the perfect place to cozy up with a good book and a cup of tea.
Rebecca's eye for organization, color, texture, and creating a cozy yet functional space makes her an exceptional designer!