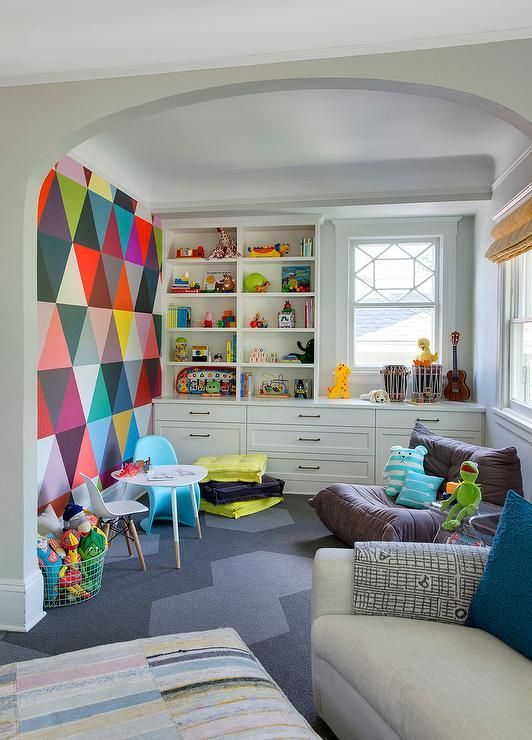 78 Fun and Functional Playroom Designs from Creative Moms of Instagram
A creative and fun-filled space is crucial for any young child's growth and development at home. Check out these colorful, resourceful and creative playroom ideas from some of Instagram's favorite designers and influencers.
Both Stylish and Organized Playtime
This fun mom at @create_make_and_play has designed the perfect play space that is both colorful and organized with tons of room to wiggle. Plenty of plastic bins keep toys corralled, while a comfy rug mid-room creates a safe spot for building blocks and other floor play.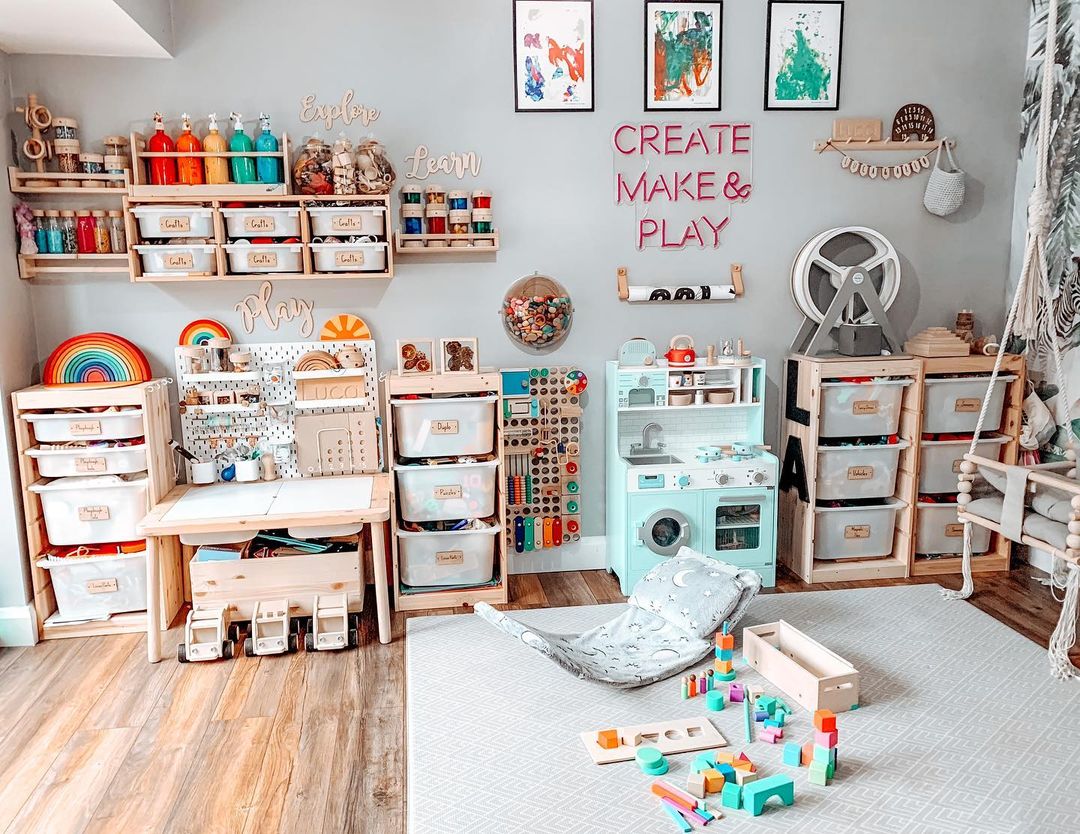 Vibrant Displays Become Trendy Design
Girl mommy @kansasmichalke from Texas creates a playful playroom landscape by adorning the walls with colorful, frilly dress-up clothes and rows of her little girl's favorite books, keeping the fun and the learning close at hand.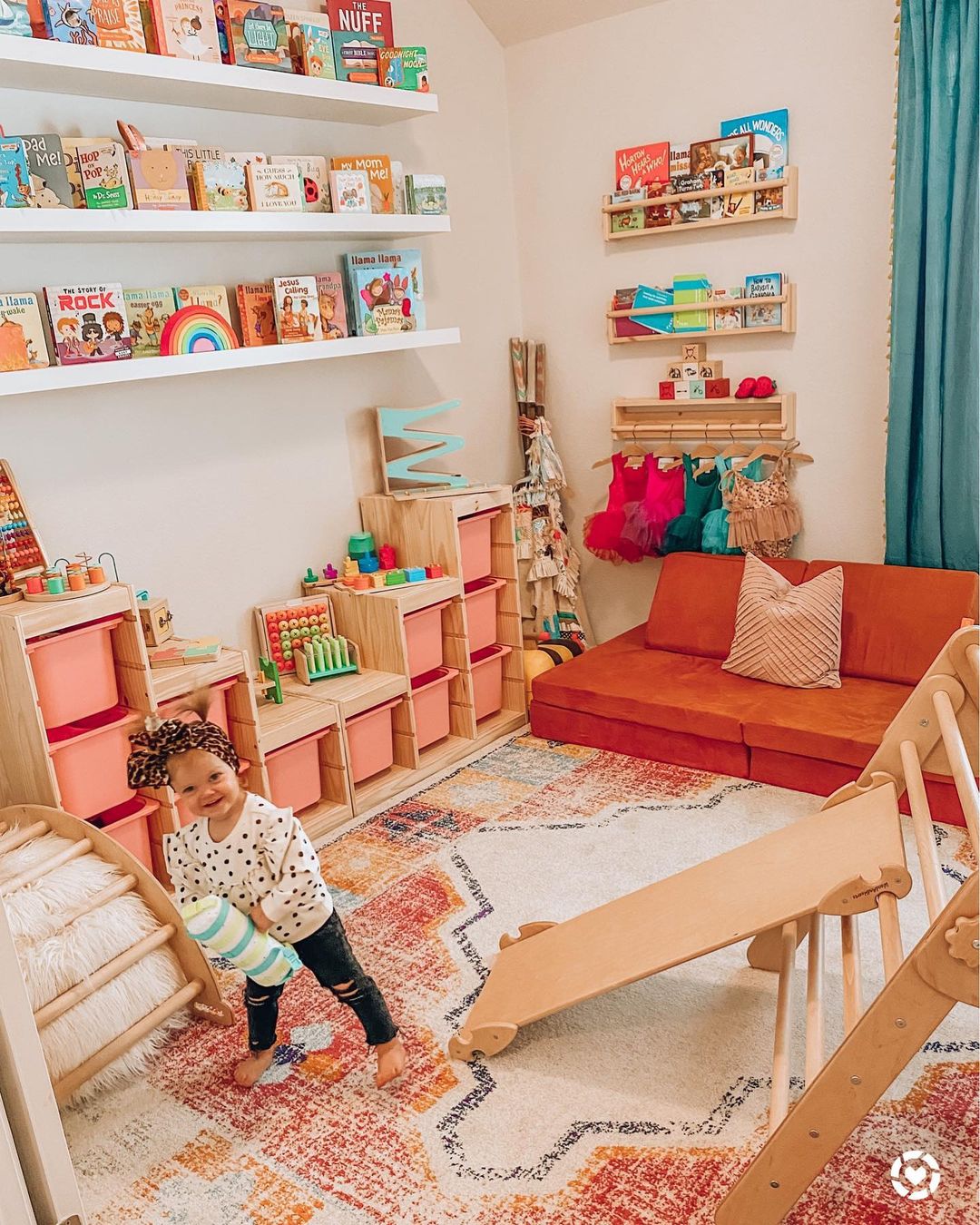 A Playroom with Nature's Flair
Calming neutral colors and educational books and wall hangings give this kid's space a natural, inviting feel. Mom Hayley of @kidofthevillage opts for natural wood furniture and lovely blue walls in this fun learning area.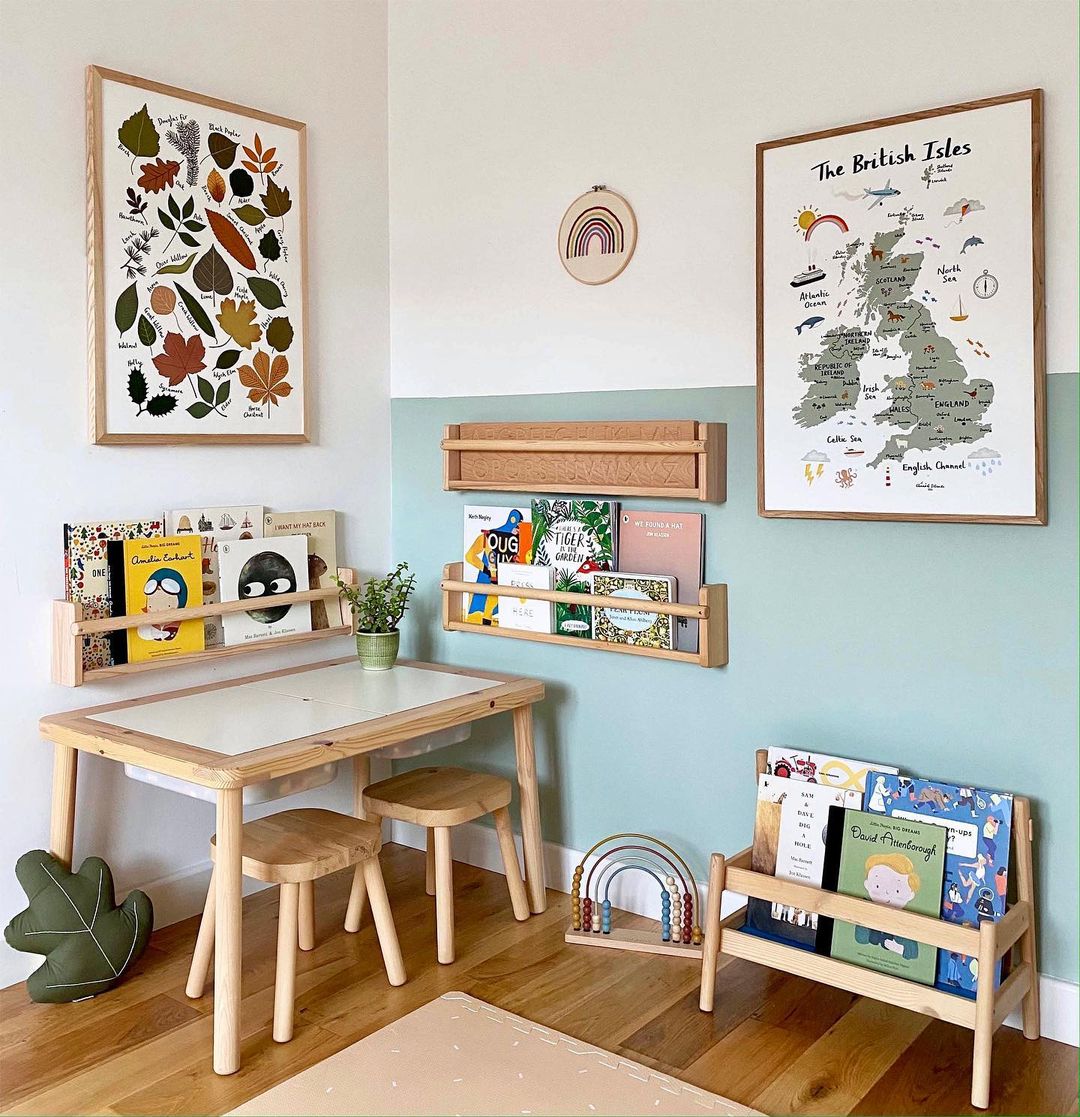 Make Room for Movement
Little Oliver's mom, Nancy of @_thenguyens, gave this neutral colored play area a pop of excitement by adding a pikler triangle and a safety mat for indoor activity and climbing adventures.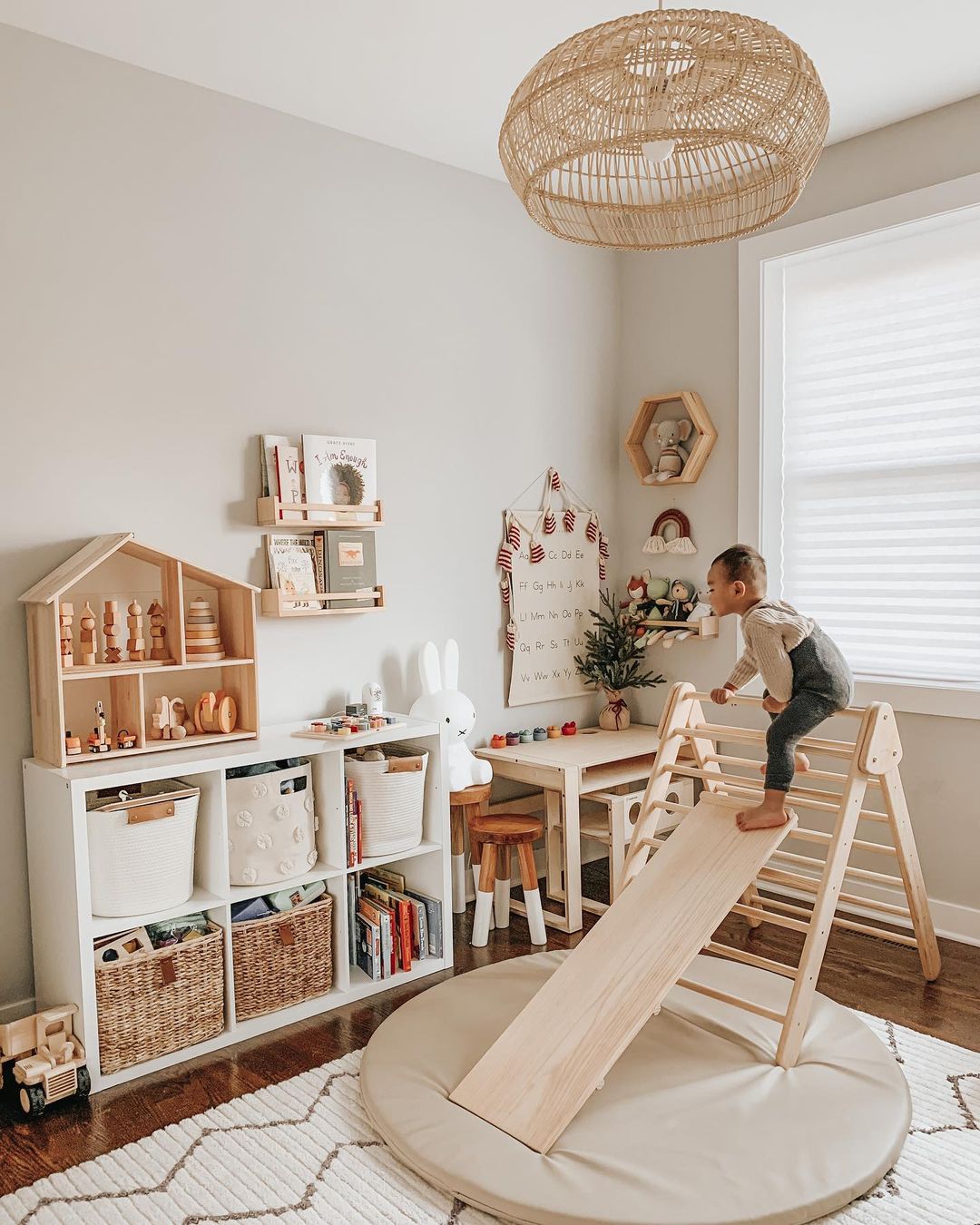 Add Some Holiday Cheer
A special kid-sized tree completes this lovely natural wood mini-house playroom from Kelly at @thewaywewaldorf. The tiny table offers a perfect place to craft holiday masterpieces together.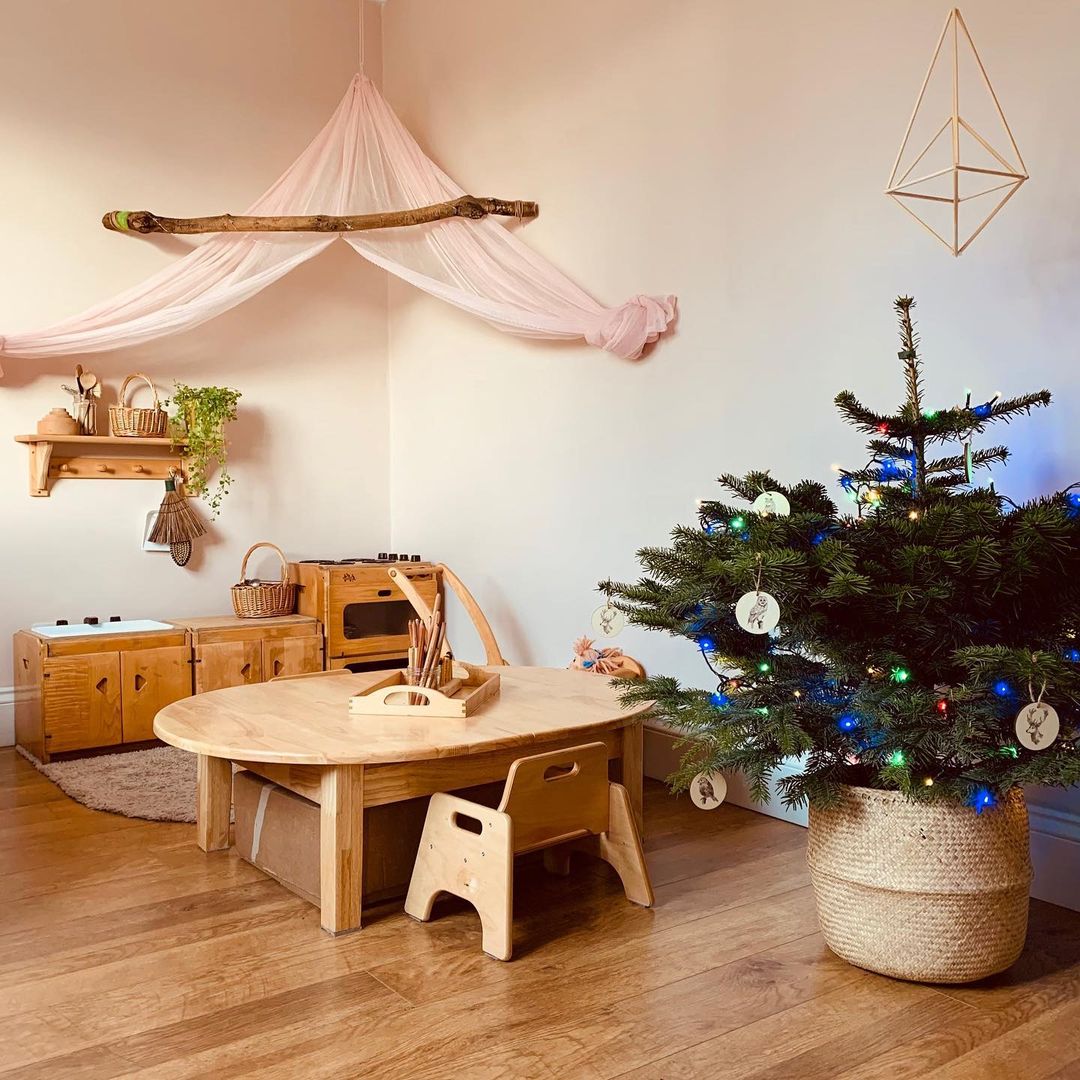 Stock the Playroom with Imagination
In this neutral-toned space, @ella_and_tinyt have created a wonderland of toys ripe for imaginative play. From multiple dollhouses and figurines all lined up in neat rows, to the cozy tent nook, this playroom is perfectly inspiring.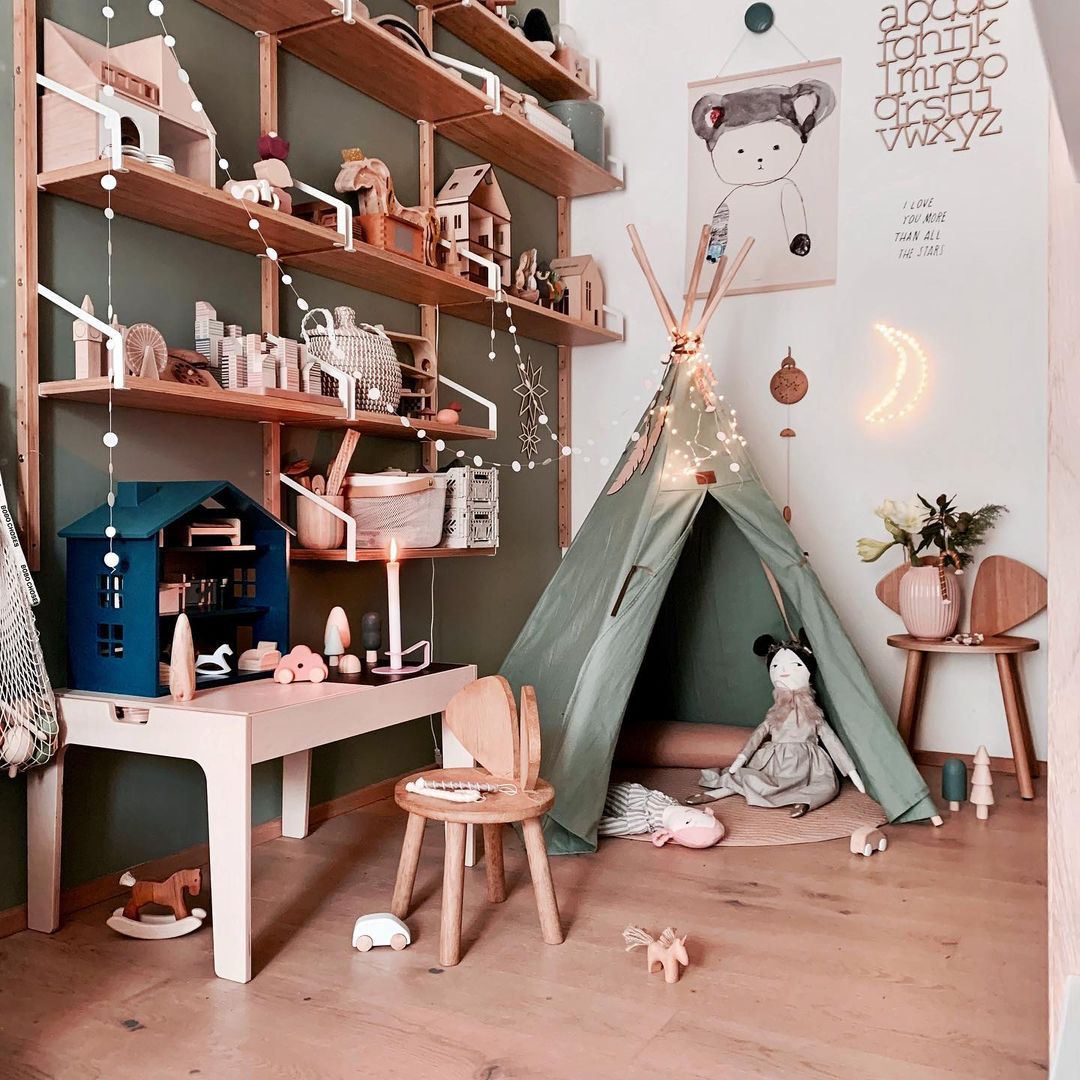 A Playhouse Within the Playroom
Mom Chelsea at @harlenbodhiwhite designed a way for her kiddos to enjoy an additional play space with this fabric and wood hideaway, fully stocked with books, puzzles and toys at the ready for a cozy afternoon of fun.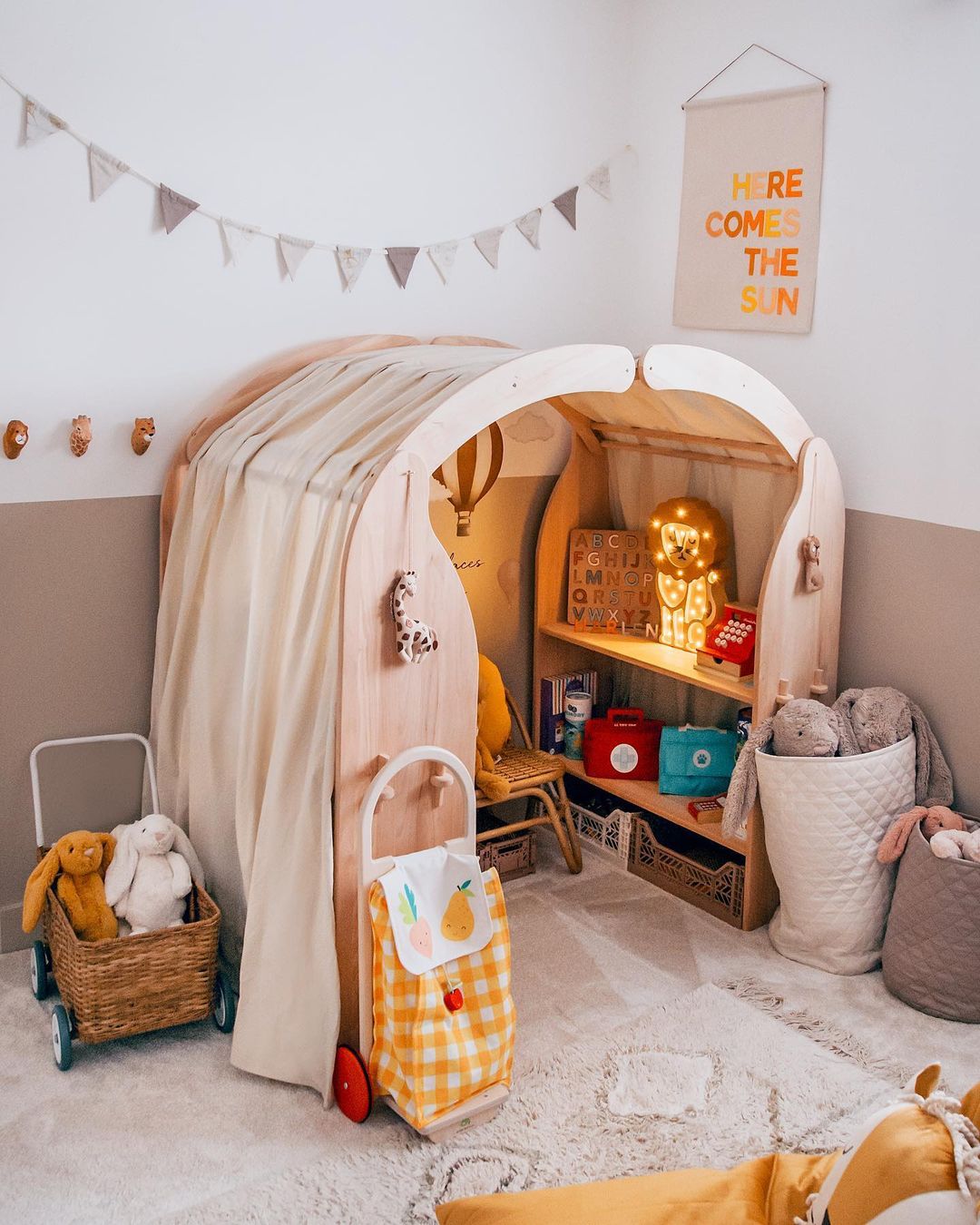 A Fast-Paced Adventure Space
Any little one would love to zoom through the intricately designed city and roads in this elaborate play area by Isabelle with @wohn.der.ful. The astronaut and airplane decals on the wall add to the excitement and fast-paced fun.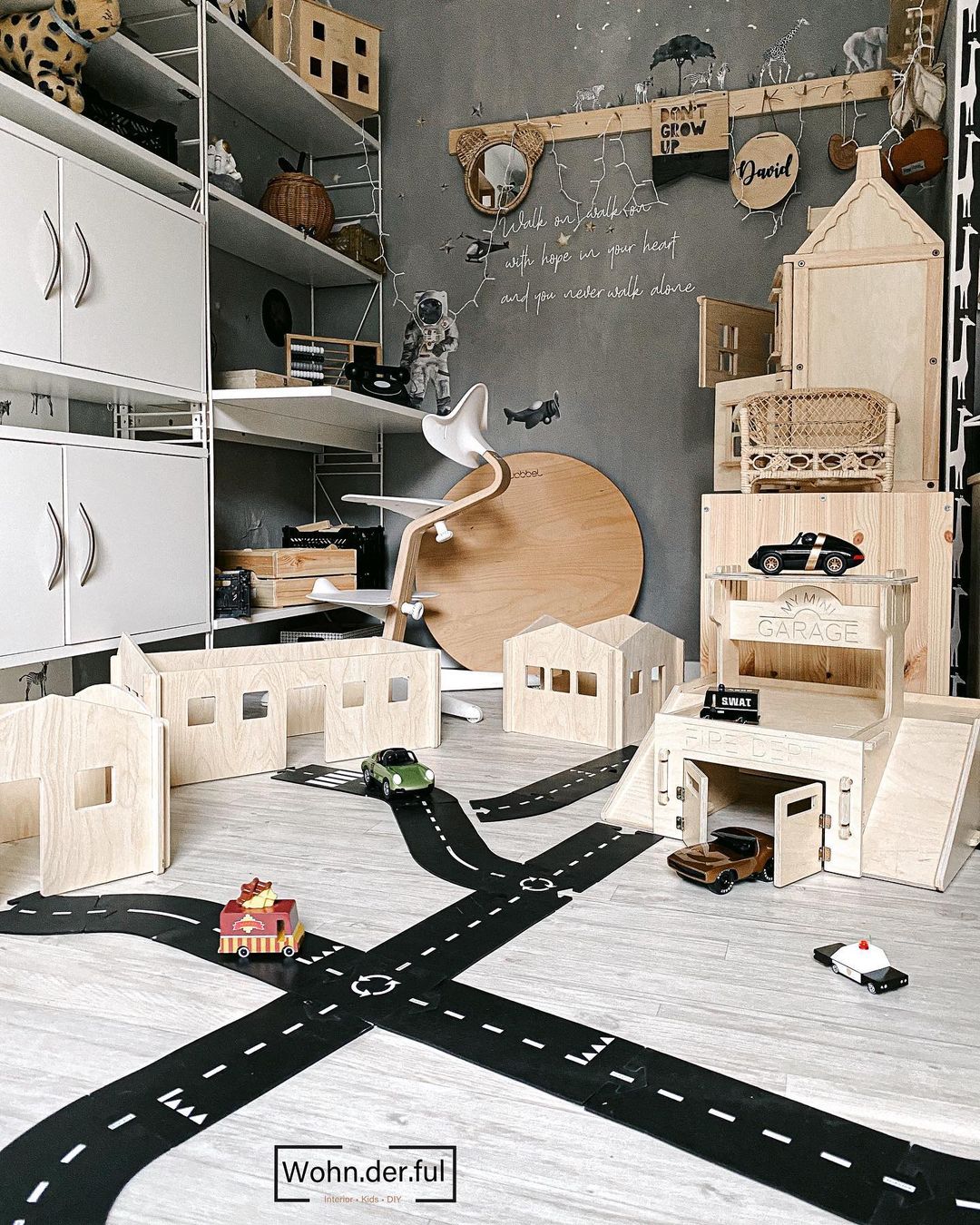 Try Rich Textures
Touch is such an important learning tool for little ones, and this playroom by Morgan at @livingratefully offers a variety of thick textures for little hands to explore. From the toy organizing baskets to the soft stools and floor rug, this playroom has great tactile taste.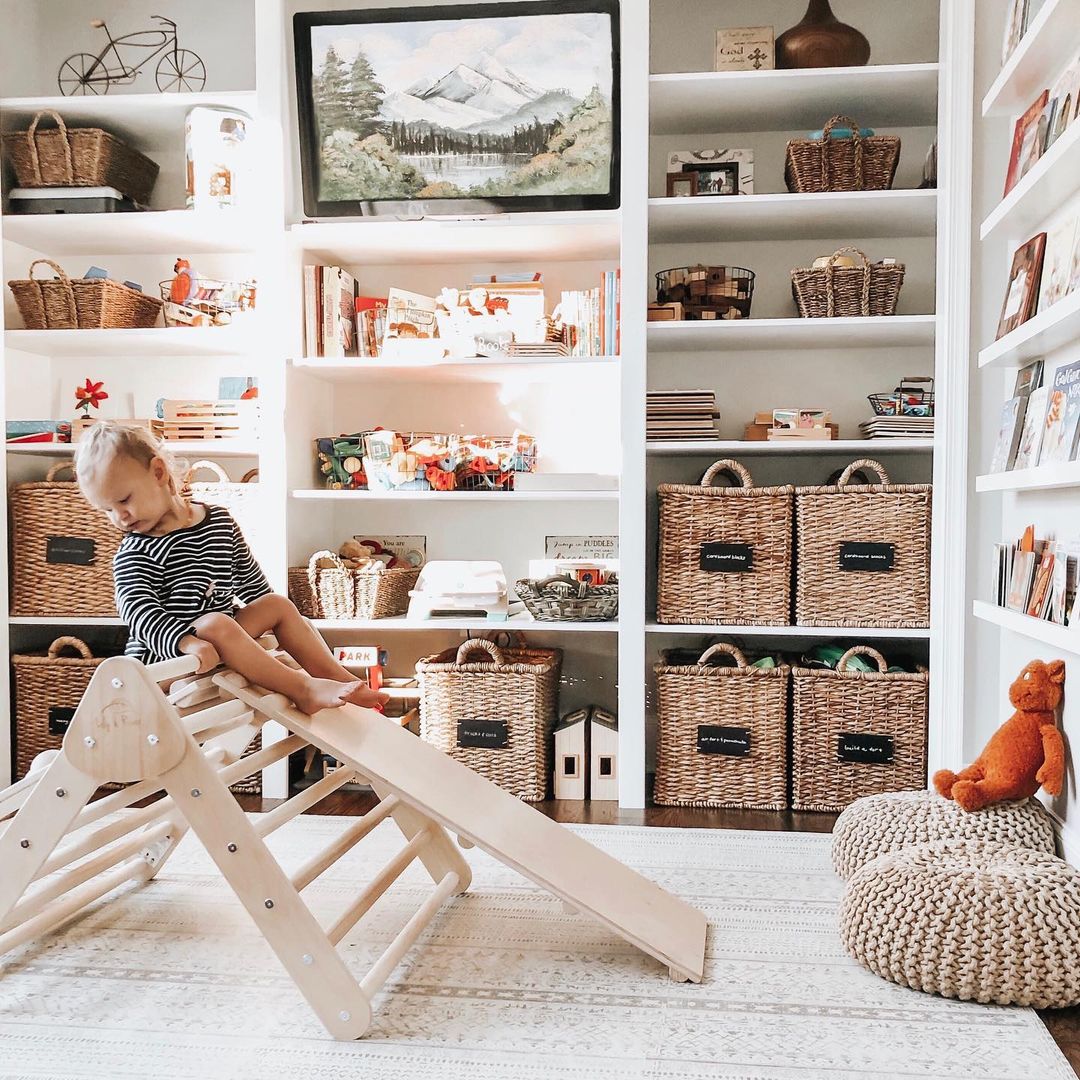 Naturals and Neutrals for a Princess Paradise
Chloe at @chloeuberkid leans into the clean feel of natural wood and calm neutral colors for this playfully fun hideaway that is perfect for her little lady's next tea party or mom-and-daughter sleepover event.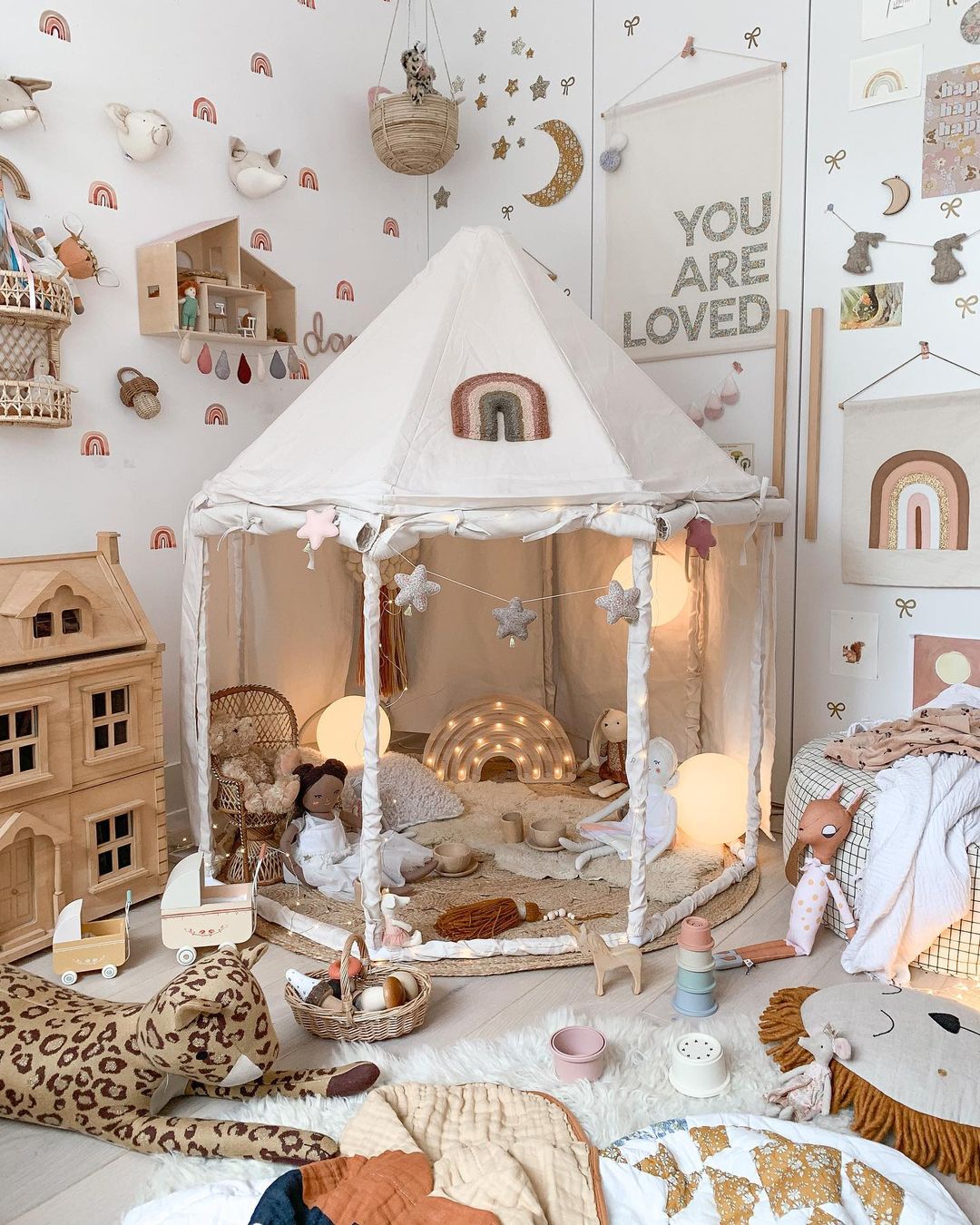 Pop with Pastel Power
With popsicle decals lining the walls and a precious play kitchen stocked and ready, this pastel playroom from Linn at @linnantonie offers a sweet spot for make-believe and café play fun.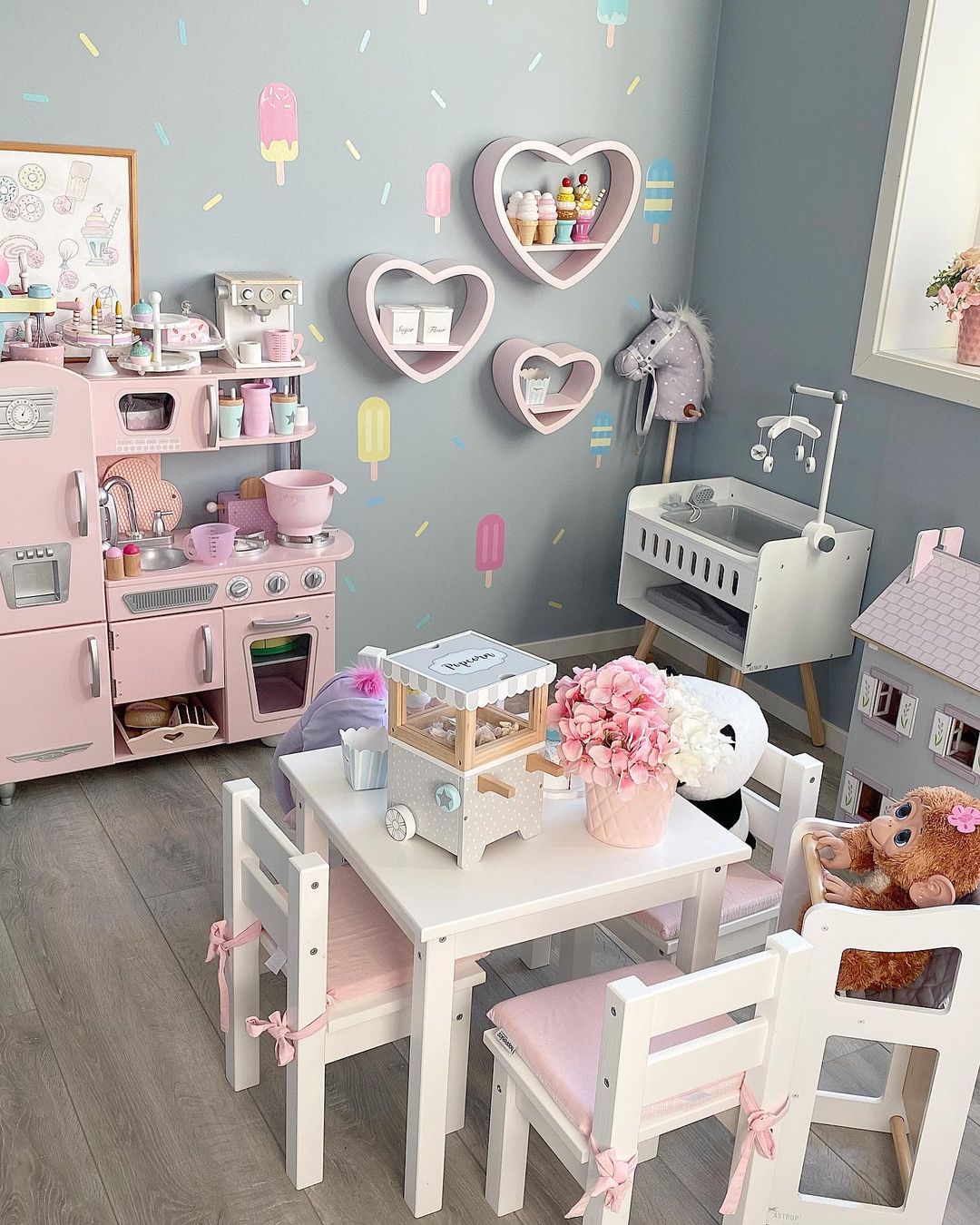 Let the Learning Play Begin
This colorful and adorable desk set-up, complete with sensory toys and a wide variety of books, is a perfect way to make learning feel like play. George at @thismummystory also adds some greenery for a little touch of the outdoors inside.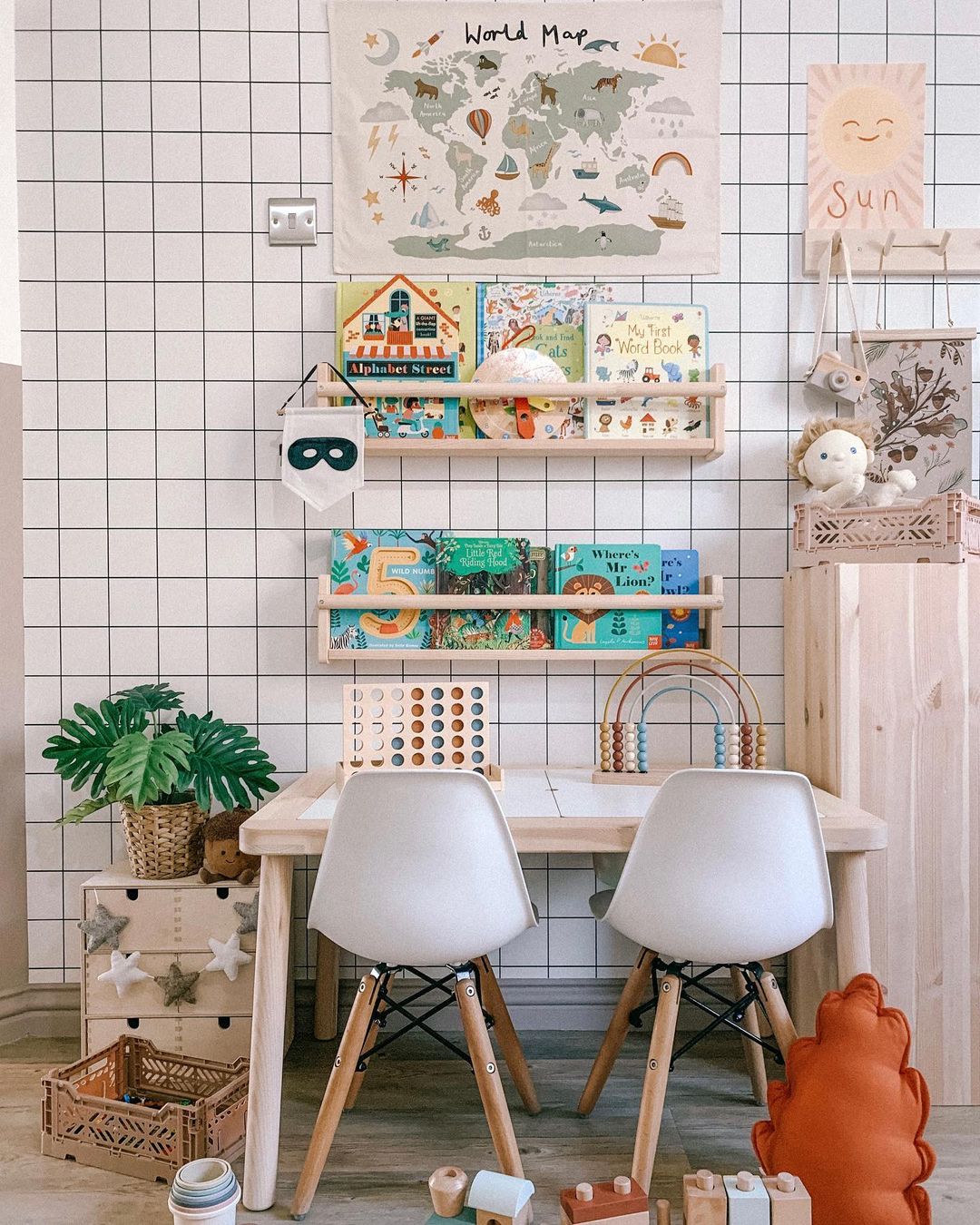 Wide, Open Spaces
There is plenty of room for imaginations to run wild in this corner of the playroom designed by Ashleigh at @ashleighbyrne. The large textured rug helps to define the play area and offers extra territory for playtime adventures to spread far and wide.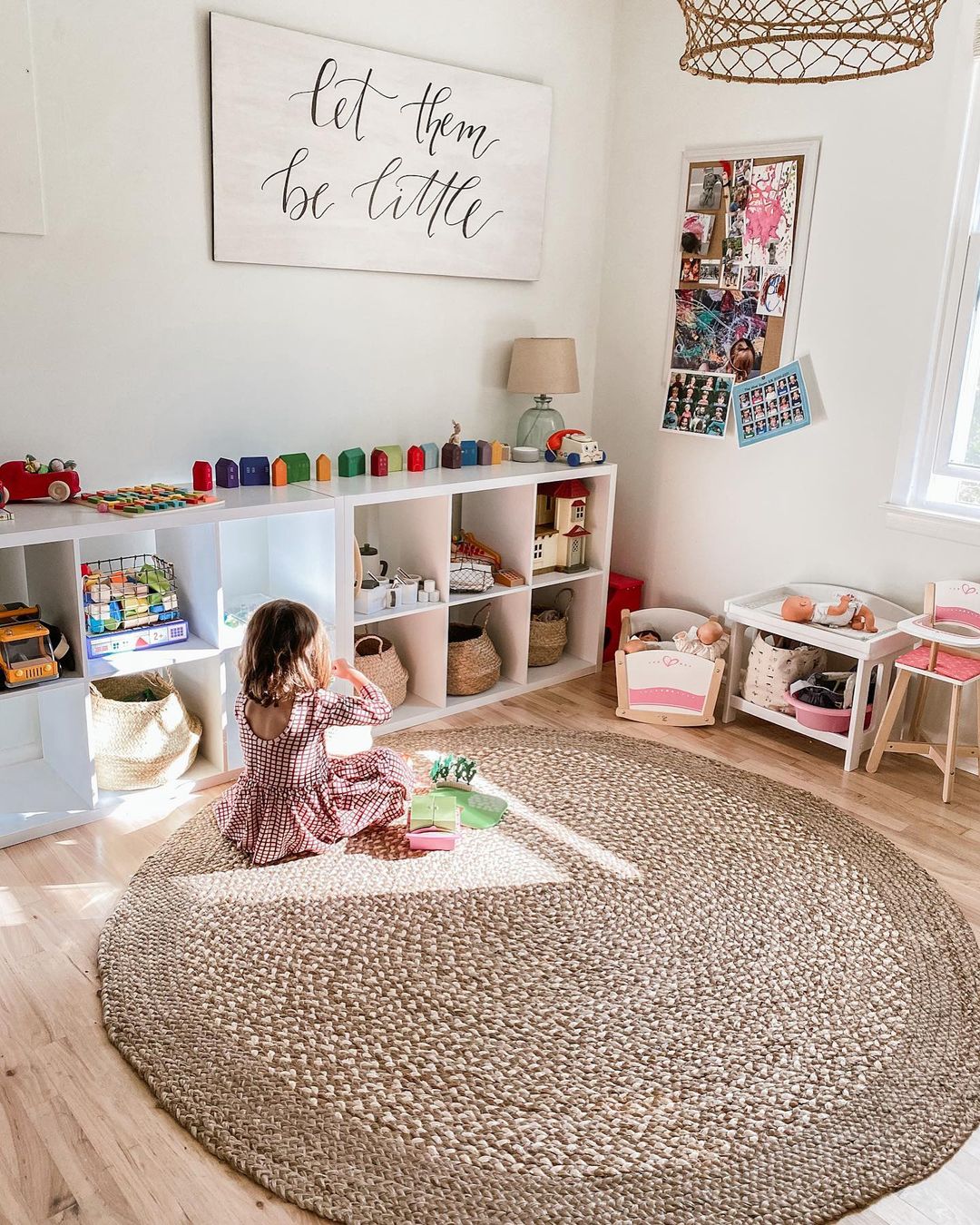 A Playroom with a View
Amanda at @mandasmoments chose a fabulous spot for her playroom area. With windows surrounding the toys and play space, kids get a taste of the wild outdoors even while enjoying a little indoor play time.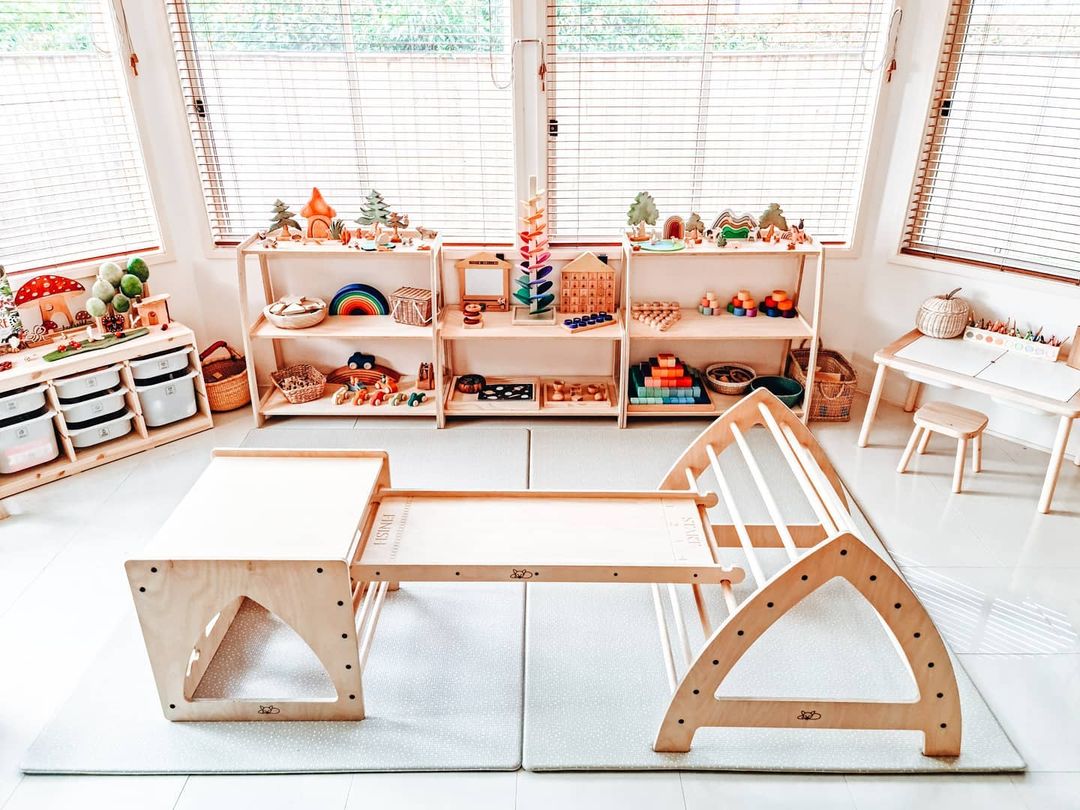 Pack in a Ton of Fun
This play area has it all! The long corridor of fun, designed by Nikki at @nikki.vs, features a piano, a toy kitchen and dinette set, organized toy areas and more, not to mention some stellar holiday décor.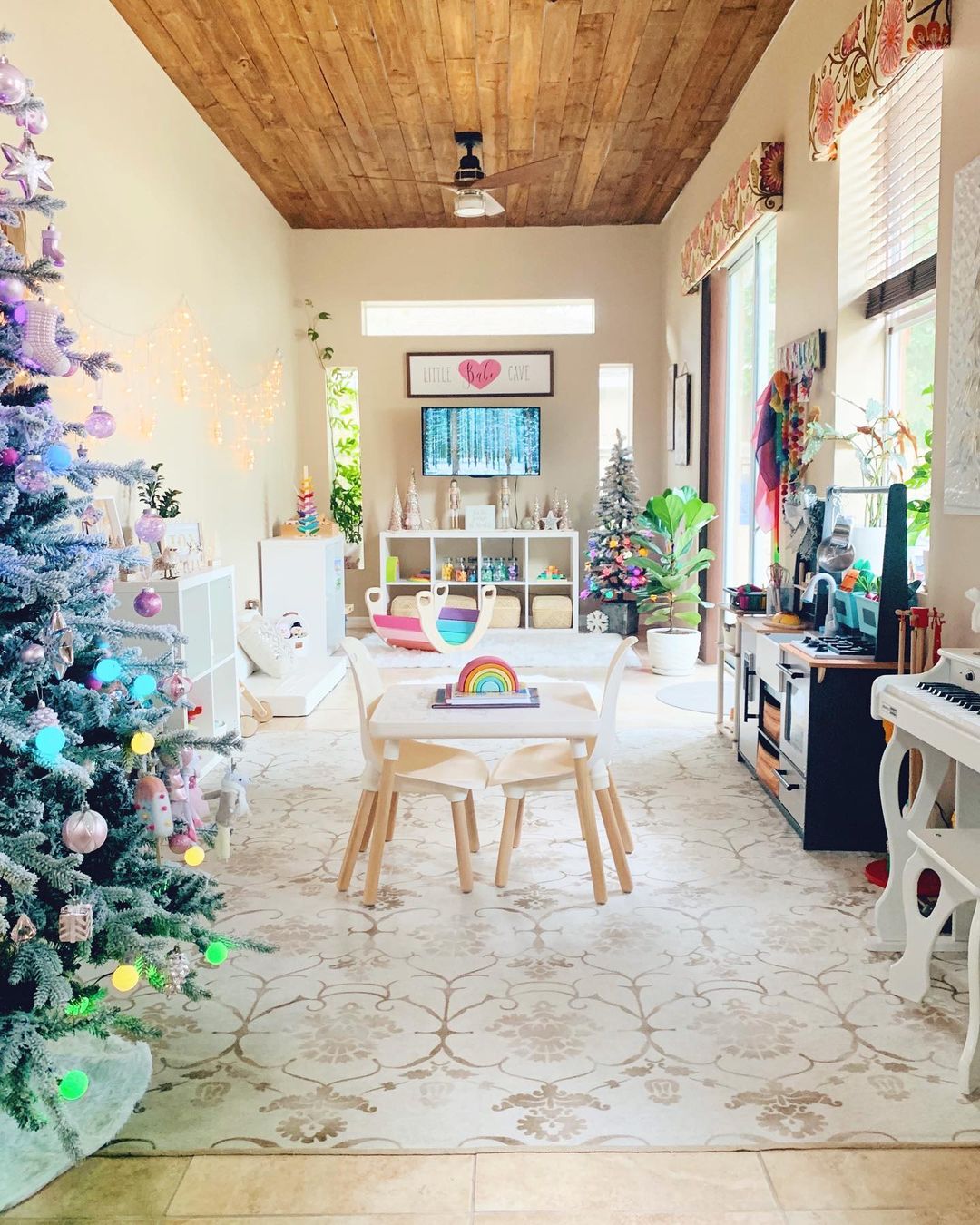 Switch It Up With the Seasons
Adding seasonal décor to your child's play area can give a bit of variety to the space. Germany's @ella_and_tinyt created a fun advent calendar for the Christmas season to use as a major design element in the room.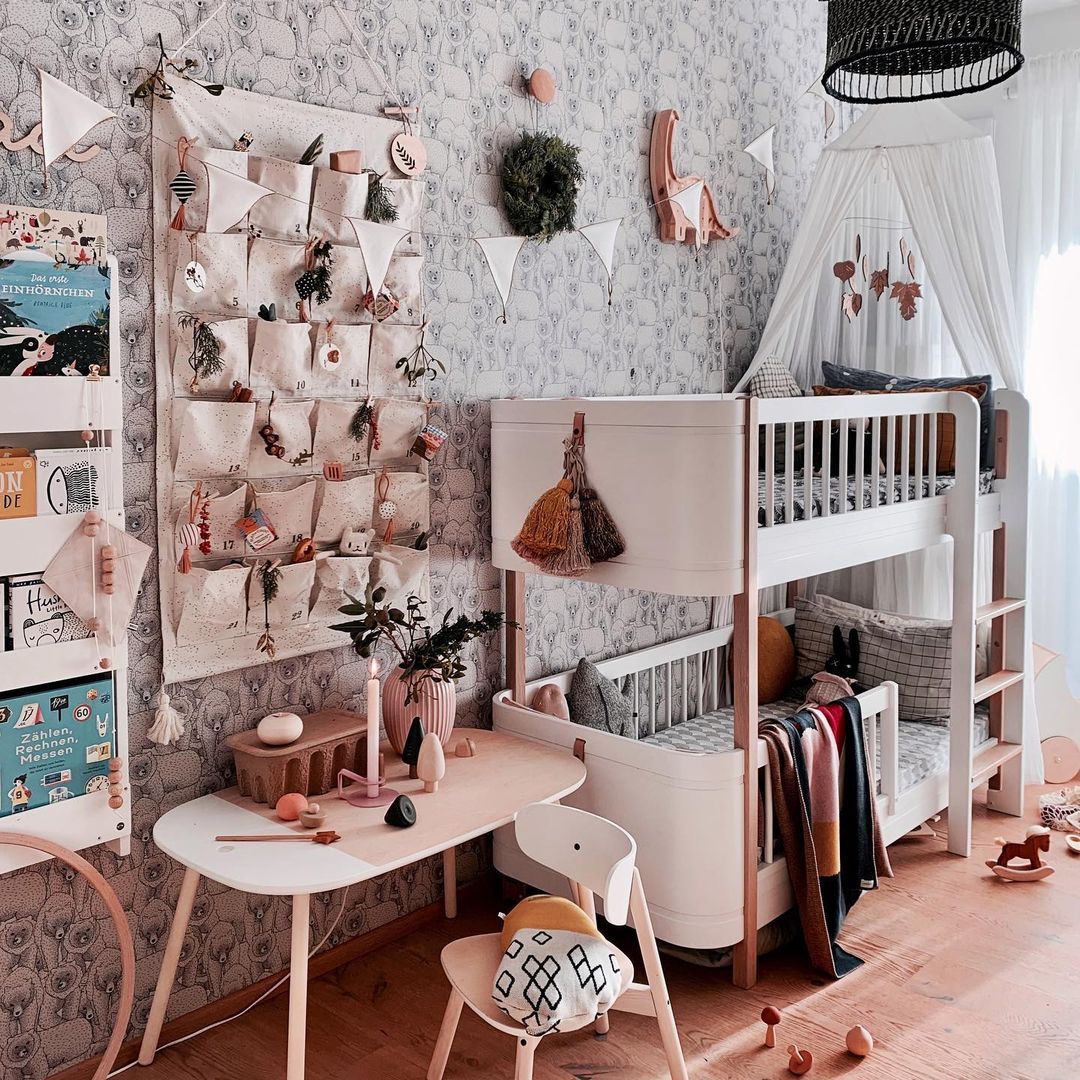 Create Stations within the Playroom
Mom Kyla at @clarkandbell.play crafted a fun space with lots of options. The open floor area offers plenty of space for free play with the various toys organized in their trendy baskets, and the nook can be the perfect place to enjoy a good book or even a nap.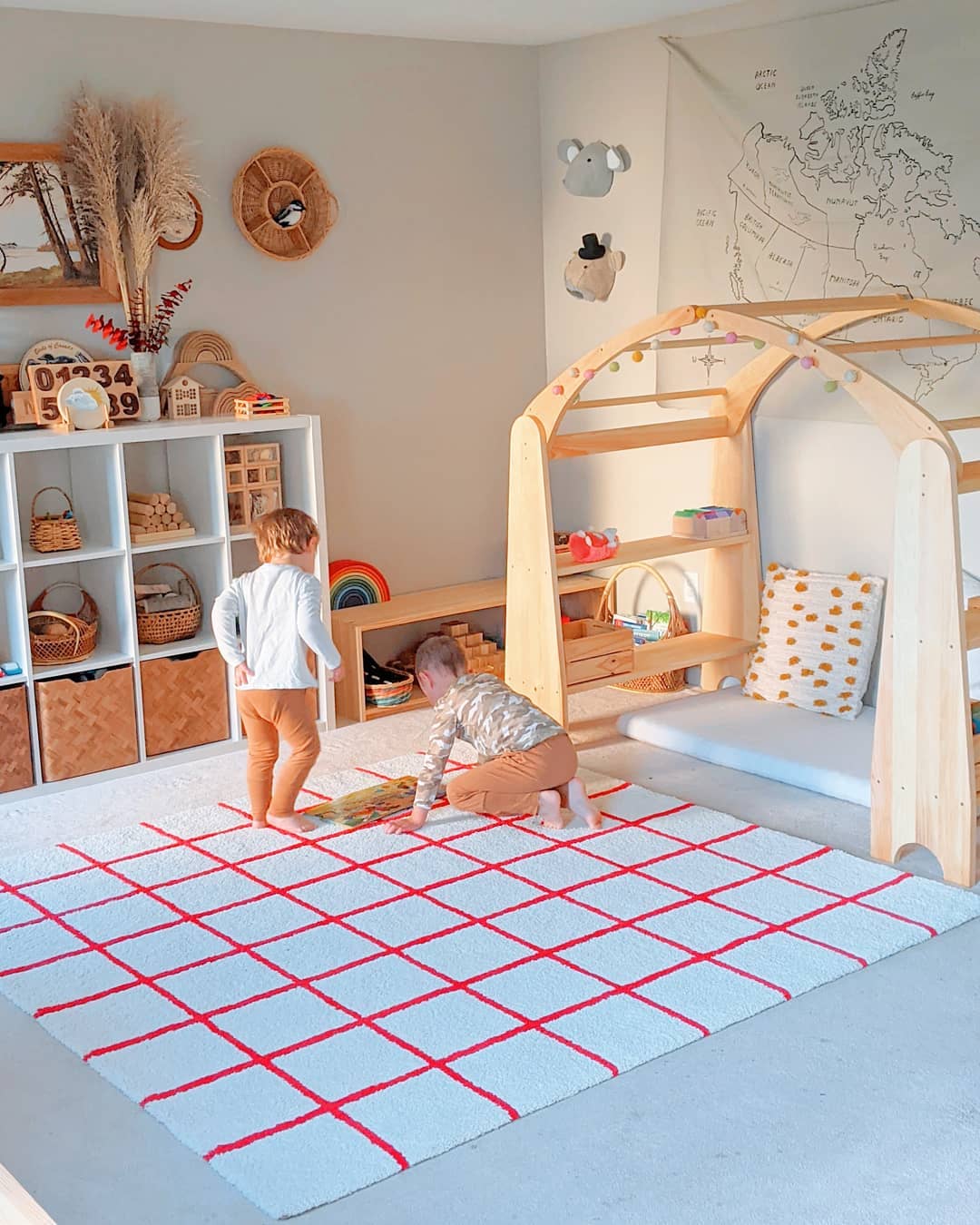 Make Your Playroom into an Activity Center
From the table in the center of the playroom, Jen at @jensgatheringnest keeps her kiddos entertained for hours with the cleverly organized books, art supplies and puzzles hiding in the stylish baskets lining the walls of the room.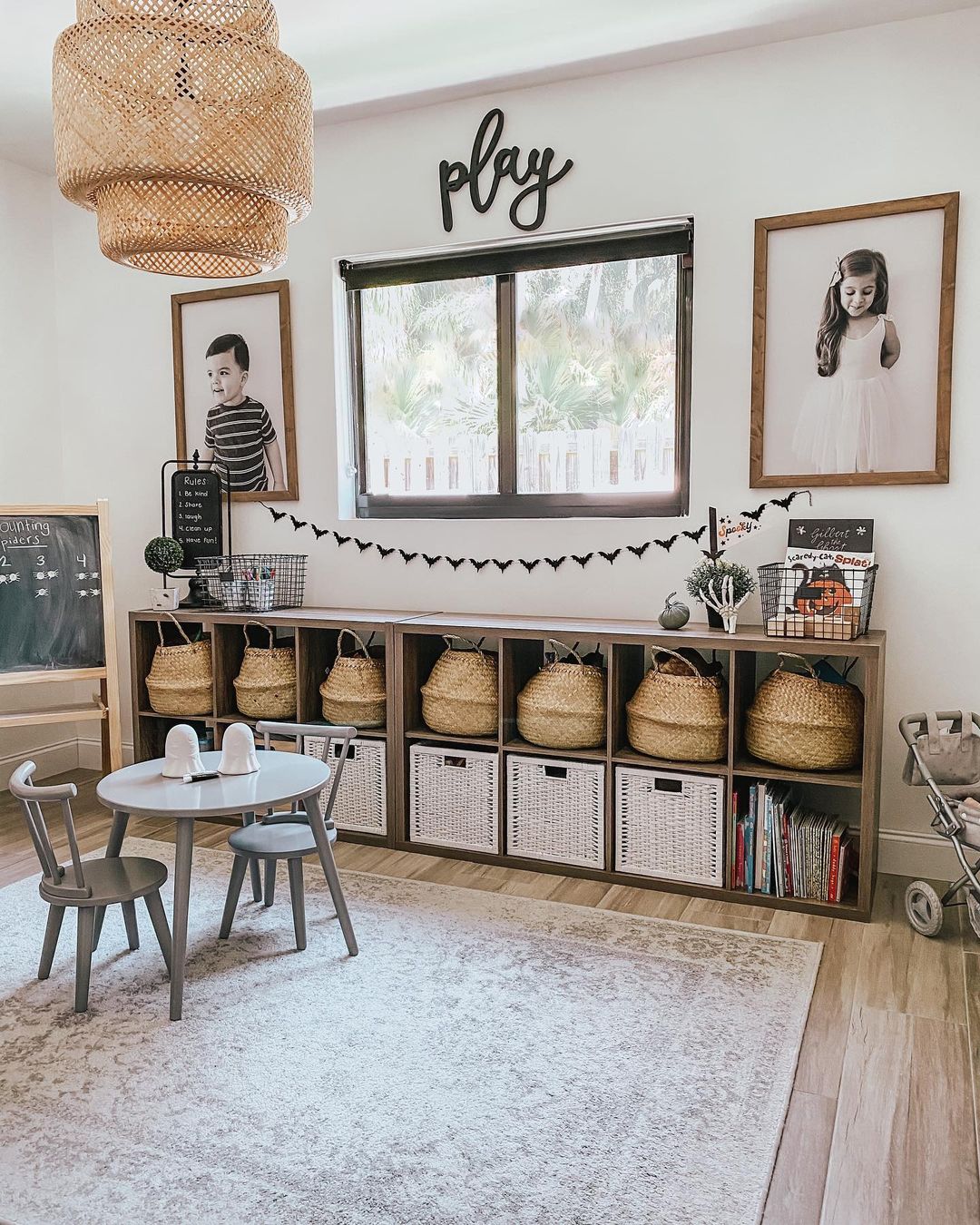 Containing the Chaos
The clever mom at @our.dandelion.days has designed a play area that is both functional, open and organized. Utilizing simple plastic bins, which are both durable and easy to clean, she created a simple home base for all of the playroom paraphernalia.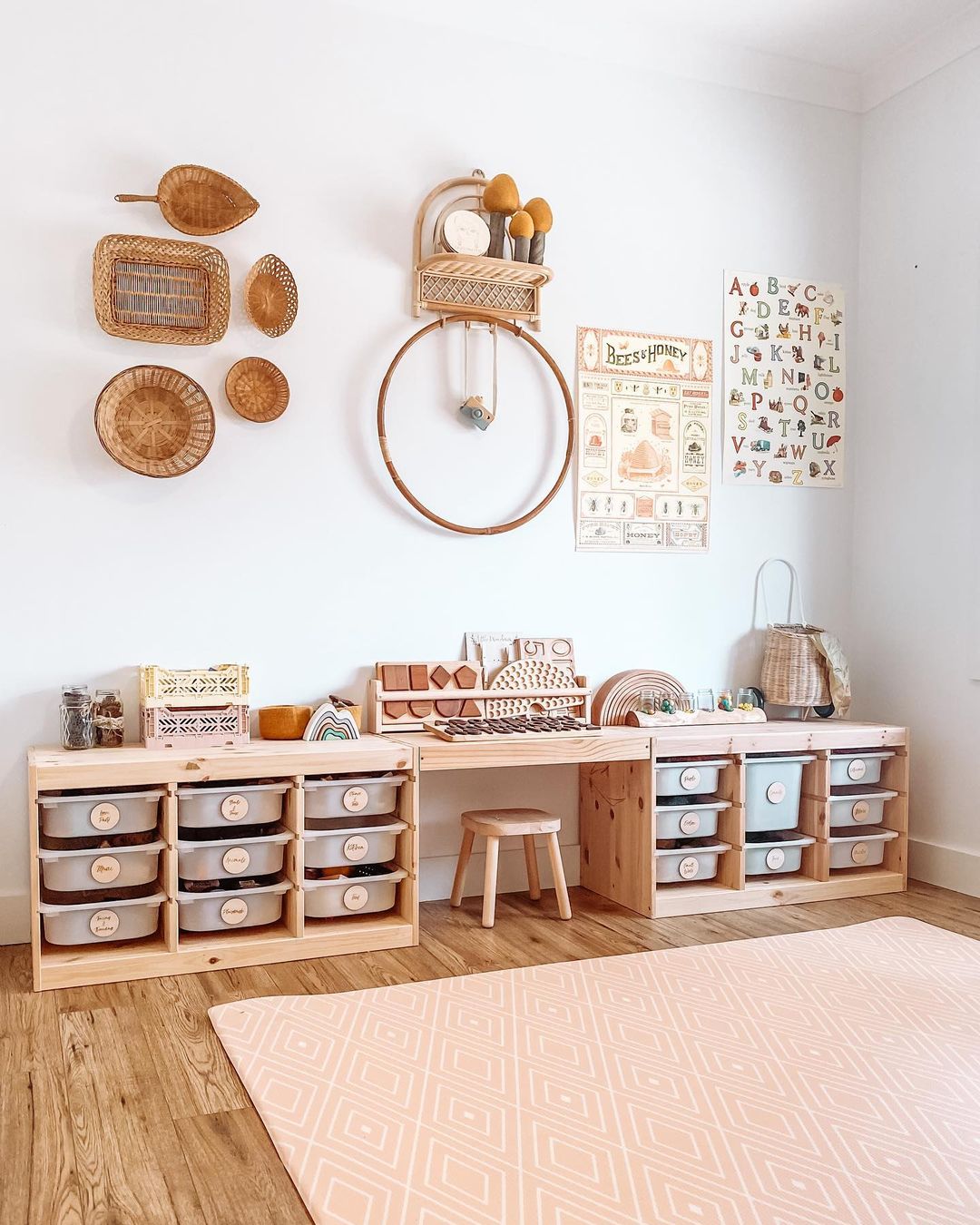 Wise Words Matter
As part of her colorful playroom décor, Noelle at @ohhappyplay incorporates specific words to set the mood for the room. With phrases such as "Be Kind" and "Smile" sitting alongside the alphabet chart, she adds some encouragement to the palette.