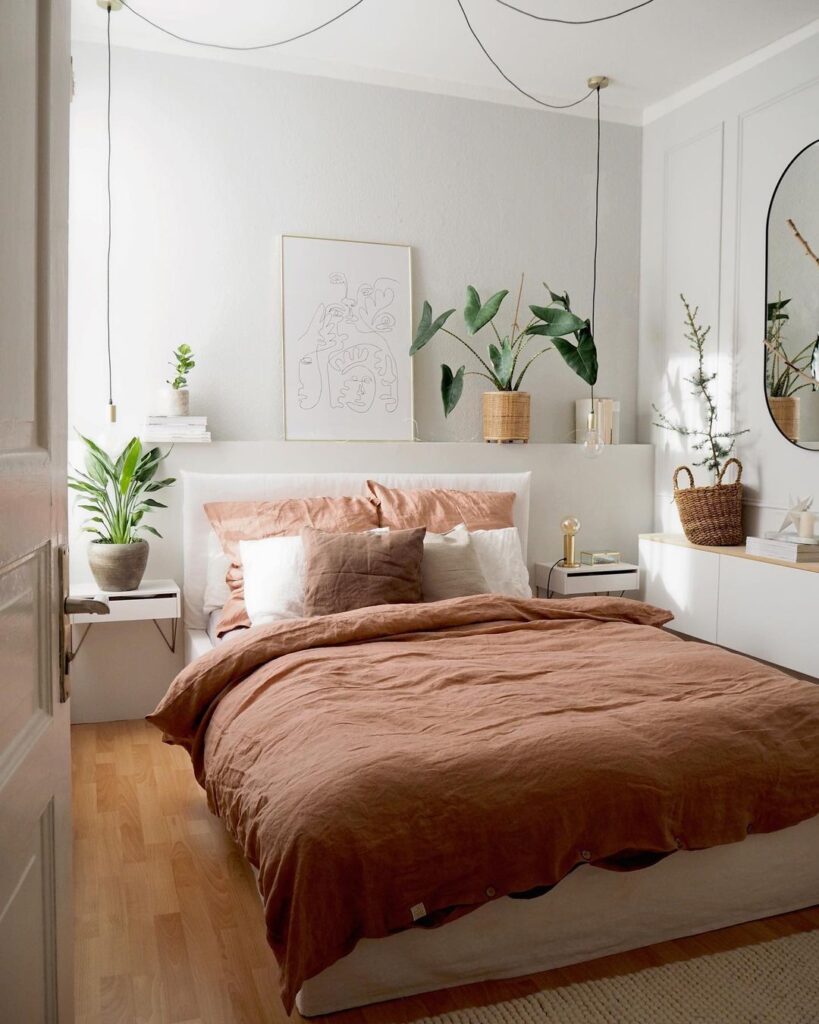 Two Kitties Share Their Scandinavian-style Home Decorated by Laura of Our Sweet Living
Laura of Our Sweet Living designed her home in Scandinavian style. The beauty of Scandinavian design is its simplicity and functionality. It features wood floors, modern furniture, no clutter, and white walls. It also includes throws for warmth. The colors are neutral and earth tones.
Laura's entry hall features white walls, doors, chair railing, woodwork, and ceiling. To add contrast to the wood floor, she placed a black and white throw rug. A large, framed, tan-shaded print and a mirror with a modern wooden frame hang on the wall. The mirror helps reflect the light from the modern pendant lamp. In addition, a modern chair with a lap throw and a bench with a large potted plant accessorize the hall.
The living room features a modern, white sofa and a modern two-tiered, glass and black metal coffee table. On the wall behind the sofa, Laura has hung an arrangement of black and white prints. She placed plants throughout the living room. A furry lap throw adds texture to the sofa, and a grey throw rug accents the floor.
In the kitchen, a wooden plank table with modern chairs and hanging lamps above it welcomes your family. A modern, white cabinet behind the table holds plants and some modern-style accessories. The small U-shaped cooking area offers wall shelves for extra storage and decoration. Two hanging lamps provide lighting.
The bedroom features a bed covered in grey and white narrow-striped bedding. A white, wall-mounted cabinet-dresser and two open nightstands provide storage. Two hanging light bulbs over each of the nightstands provide light that is reflected in the mirror to the rest of the room. The bathroom vanity includes a bowl sink.
To keep her house fresh and interesting, Laura periodically swaps accessories from room to room.