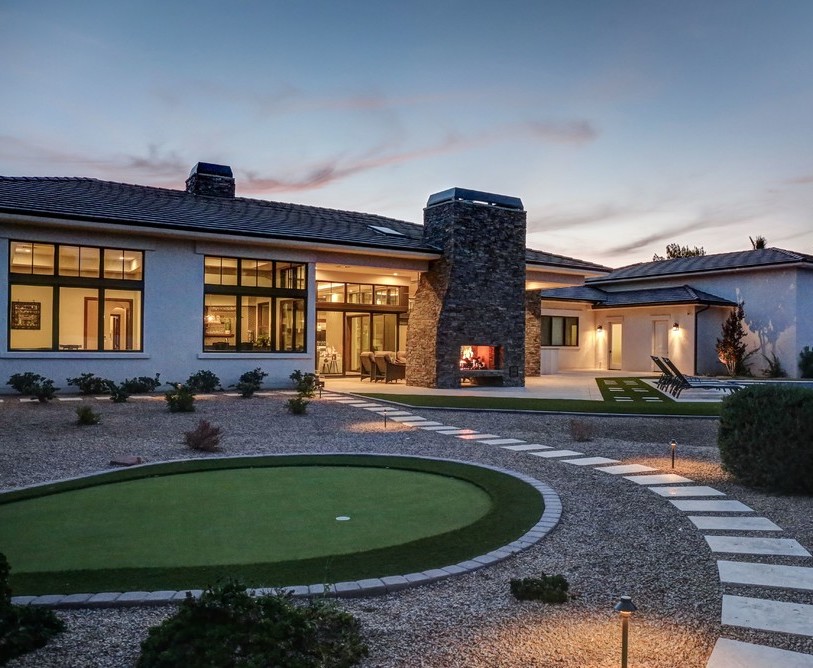 28 Latest Backyard Design Ideas From Top Phoenix Landscapers
Nighttime Party Perfect
Greey Pickett has made our list again with another beautiful design. With ample lighting, cacti, and flowers, this desert oasis doesn't feel dry or done! It also hosts a gazebo with a patio surrounded by flowers and greenery.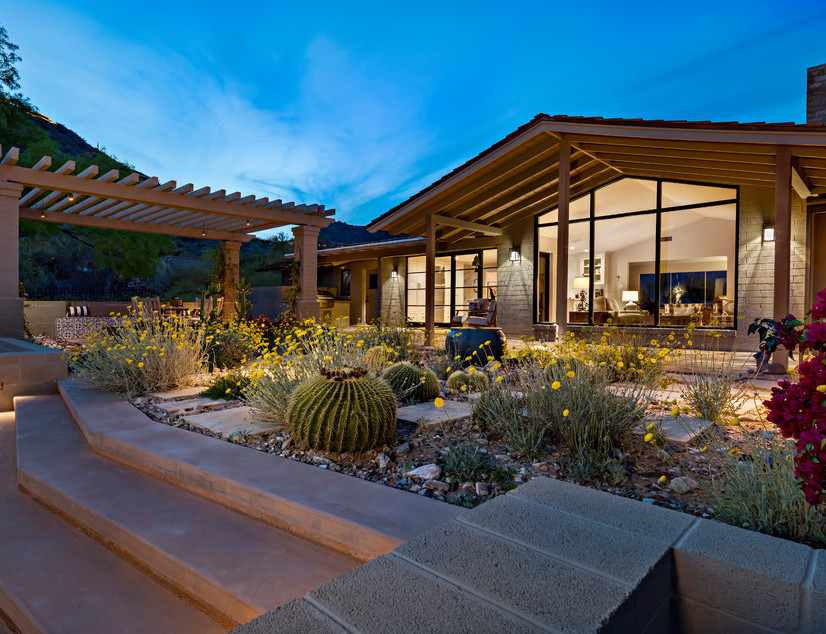 Standard Beauty
Exteriors By Chad Robert brings a Phoenix twist on an old classic. With lovely shade trees, pops of desert-friendly life, walkways, and open space, this patio-party-friendly backyard is amazing. It also offers an outdoor kitchen and entertainment area, meaning you will have all the comforts of indoor living, outside!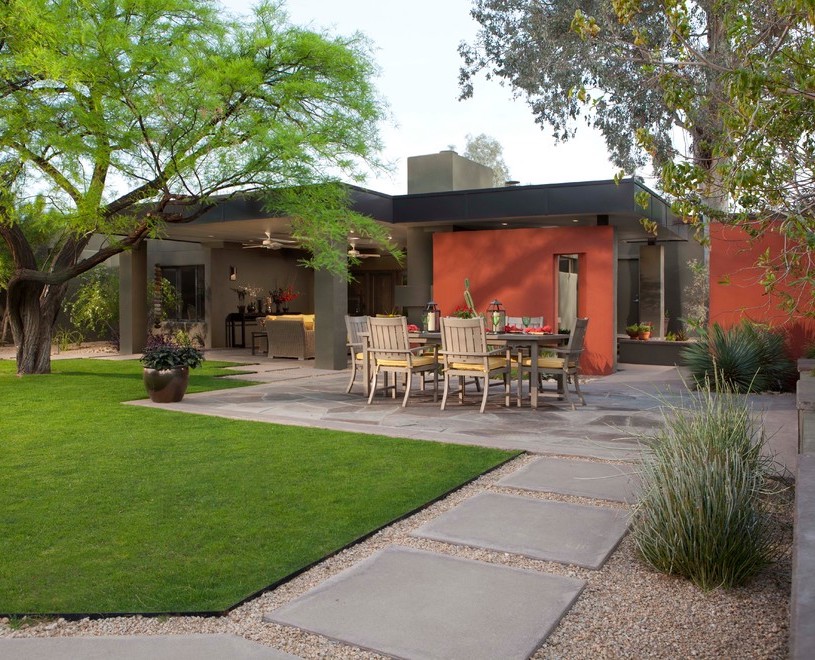 Desert Scape
Carson Architecture and Design offers a beautiful desert scape. With sand and gravel, rocks, and hardy plants, this shaded backyard is as peaceful as is it lively. Its large, open spaces and careful planning make for a family- and pet-friendly yard.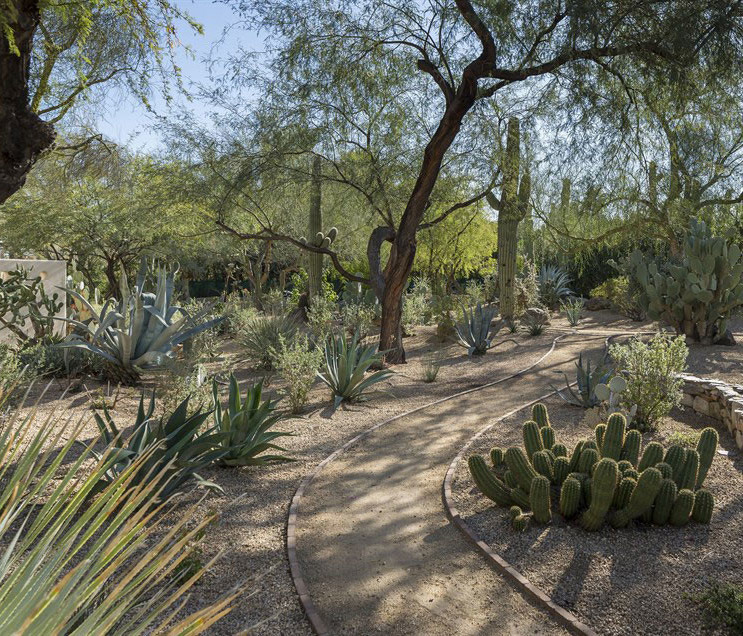 Desert Greens & Shade Trees
Hendricks Construction gives us a beautiful orchestrated backyard with tons of shade trees and privacy shrubs. Succulents and flowers offer bright pops of colors, while greenery and desert-friendly grasses perk up the gravel yard.