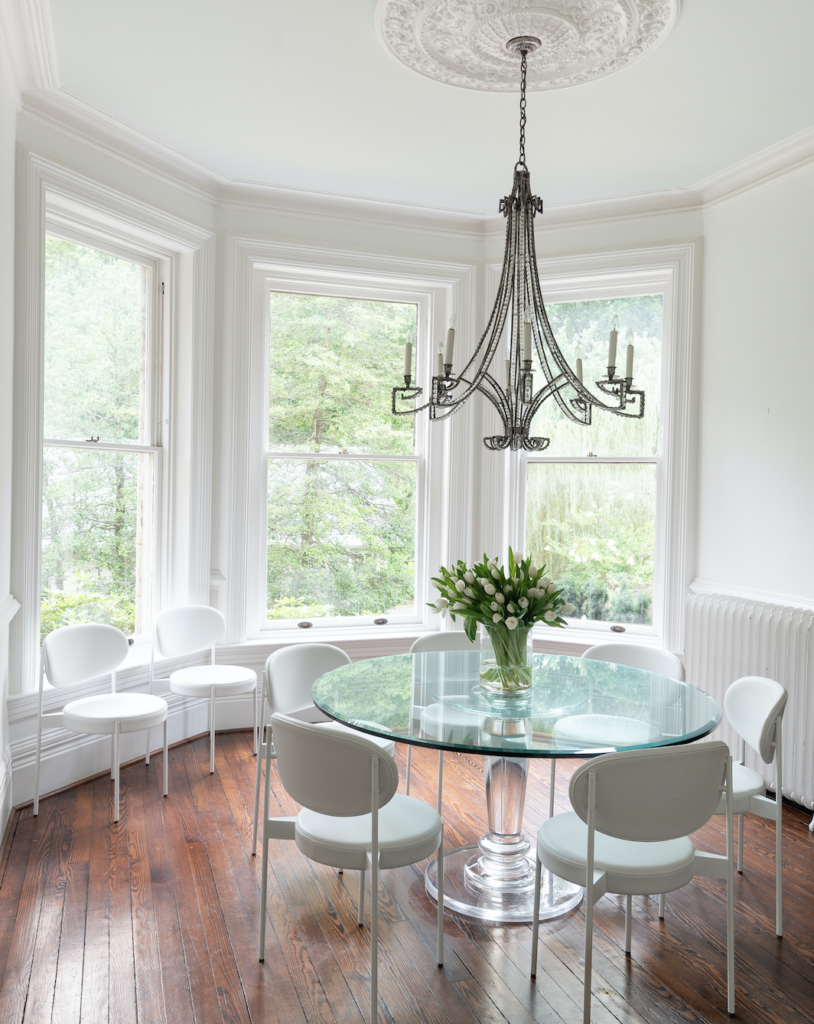 Capture The Beauty of a Classic Home: Tour Foxhall Crescent Home by Hendrick Interiors
A tour of the elegant Foxhall Crescent Home redesigned by Hendrick Interiors, LLC demonstrates minimalism does not imply Spartan surroundings. Interior Designer Kate Ballou employs her training to craft comprehensive, supremely comfortable living spaces. She customizes these rooms to fit the unique needs and preferences of her clients.
A Background in Classical Design
Kate Ballou developed an interest in creating beautiful designs from an early age. She attended the renowned Rhode Island School of Design, and later transferred to Parsons The New School for Design in New York City.
She received a BFA in Interior Design in 2007, and quickly found employment with Matthew Baird Architects in the Big Apple. This experience, and a subsequent position with Washington D.C.-based Jacobsen Architecture, furnished her with solid training in Minimalism.
After working for Robert Shields Interiors, Kate Ballou launched her own interior design studio in 2013. She opened Hendrick Interiors, LLC, today a recognized name in the field within the prestigious Washington, D.C. marketplace.
By 2015, her fledgling enterprise had already reached the notice of experts in the industry. Hot Talent 2015 Home & Design Magazine mentions Hendrick Interiors, LLC.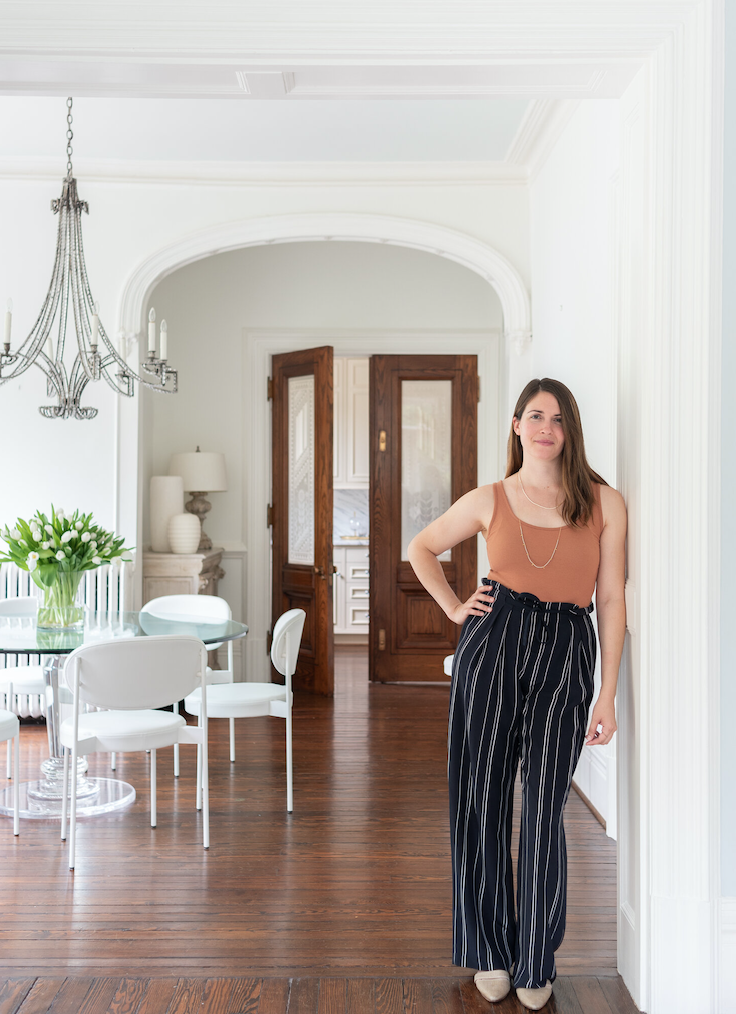 The Exciting Foxhall Crescent Home Project
Developing an eye-catching yet genuinely practical décor for the vintage Foxhall Crescent Home required Hendrick Interiors to combine a minimalist vision with a myriad of functionality considerations.
A family with three young children asked the firm to help them create an impressive residential interior. They required a setting suitable for both formal entertaining and family life.
Fortunately, they selected an interior design firm dedicated to customizing every aspect of a decorating project: from flooring to furniture selection to lighting issues, Hendrick Interiors maintained a holistic, comprehensive approach to this assignment.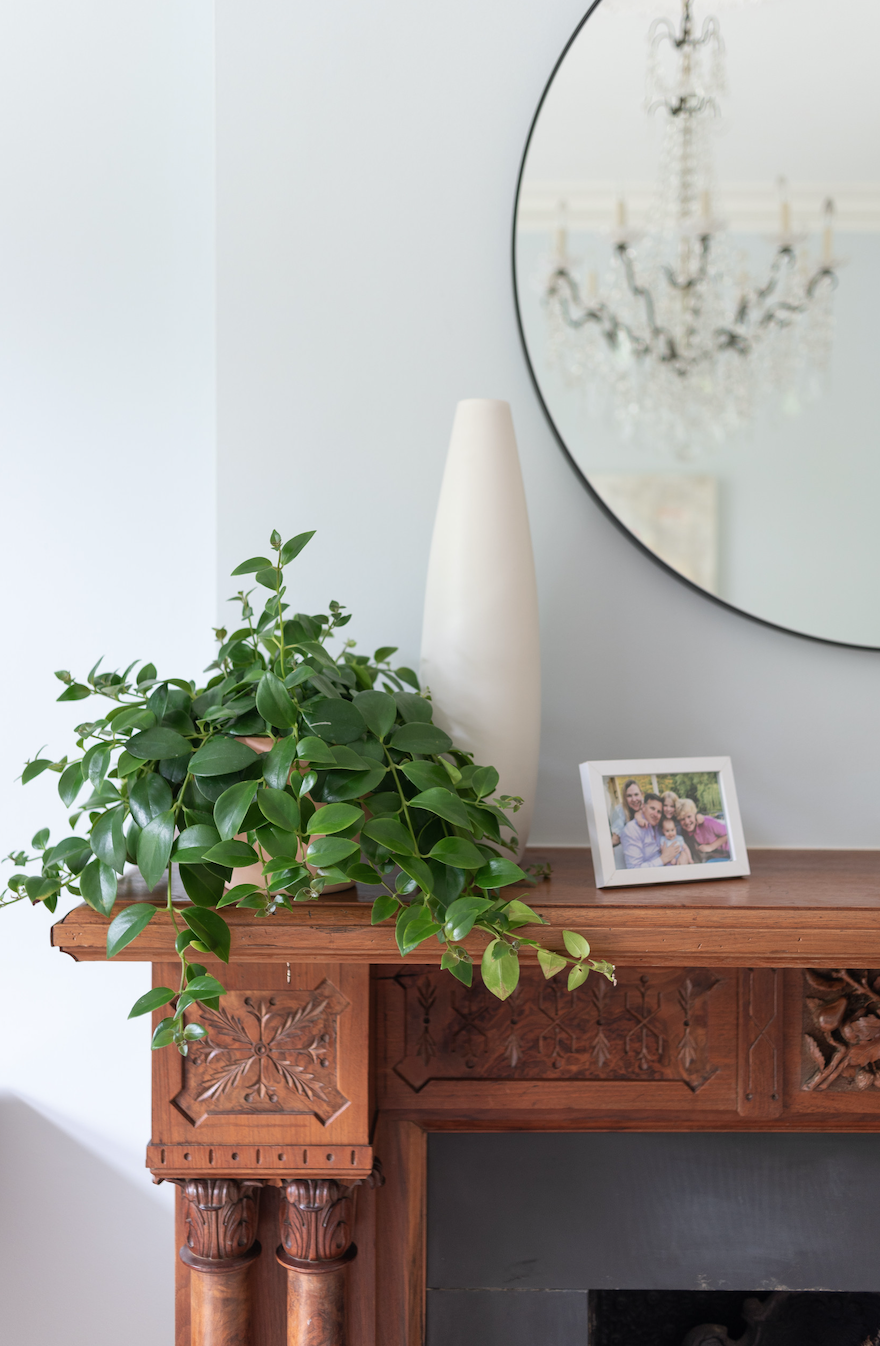 A Hospitable Living Room
The living room at the Foxhall Crescent Home required elements capable of fostering a welcoming venue, while remaining in harmony with very high ceilings, a stately fireplace, and classically inspired picture windows. The design team effectively contrasted the imposing architectural elements of these aged premises with child-friendly materials and furnishings.
As visitors notice an elegant wooden mantle and a fireplace replete with a coal bucket, they also appreciate the soft texture of the cushioned sofa and the energy of carefully placed plants and objects d'art.
A shimmering, ornate glass chandelier illumnates a cozy cluster of furniture, arranged to provide inclusion. The designer displayed flexibility in this arrangement by interspersing a number of moveable items, such as foldable chairs, with heavier items (including a well-cushioned formal sofa).
Residents of every age can enjoy spending time with others near a family hearth in this space. Both aesthetically pleasing and traditional, the space does not overwhelm guests.