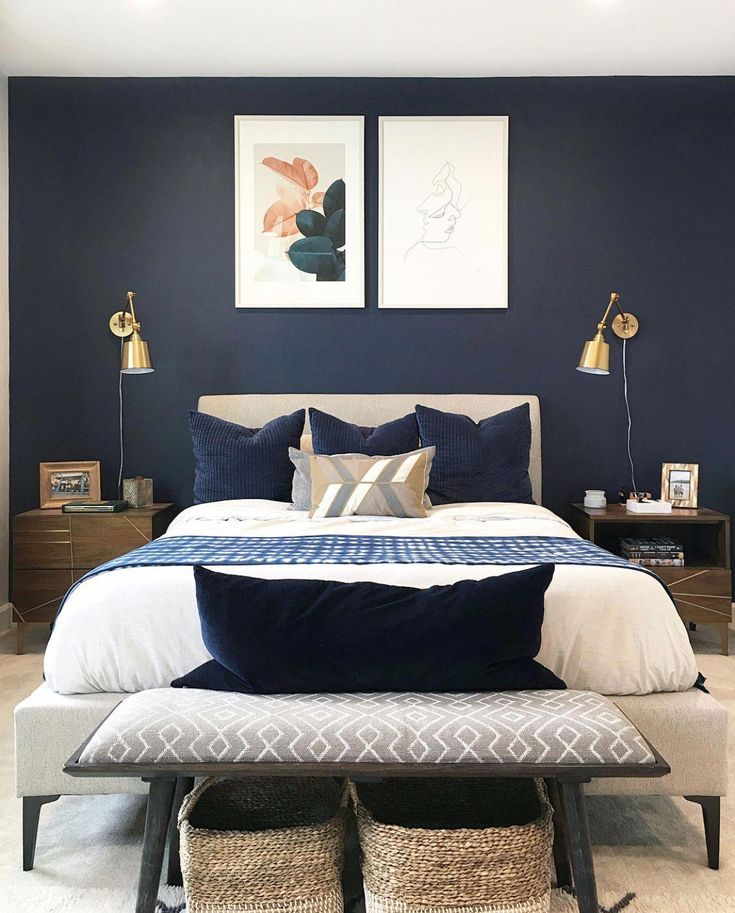 80 Breathtakingly Blue Bedroom Wall Designs for Inspiration
Flexibility of Color
Painting your wall a tone that's a mix between two hues can allow for more adaptation to decorate the area. This photo features a wall that painted a shade of blue with a tint of green. Both of these colors can exude a sense of calm in the room, which is also what the carpet, bedding, and dresser display.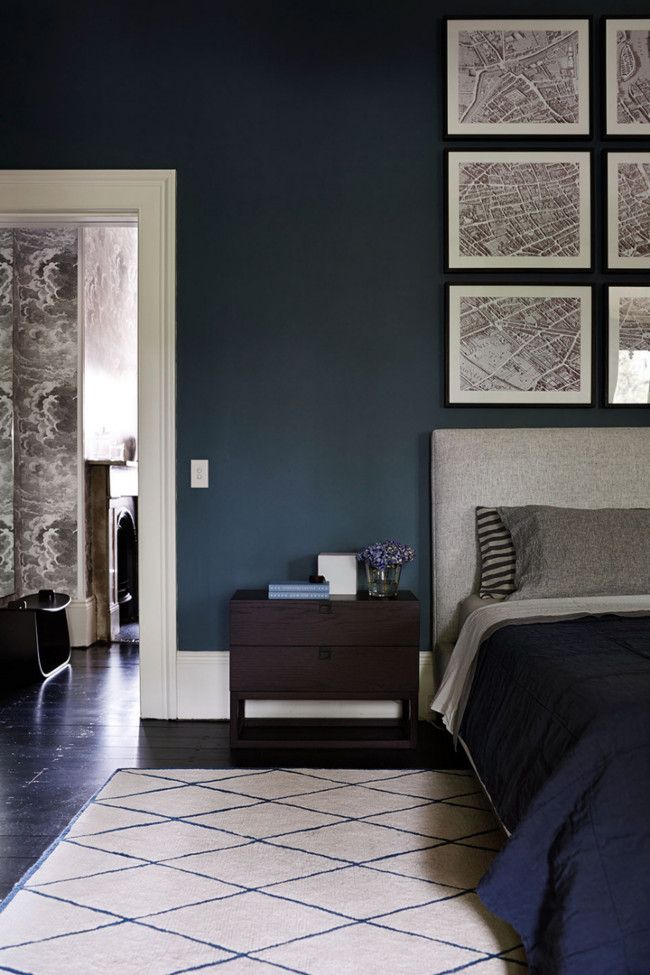 Two Main Colors Separated
The room in this picture has light blue walls and white furniture that creates a peaceful atmosphere. Having the colors separated does present some order in the area, which can feel satisfying. A white carpet covers the wooden floors to help keep the uniformity consistent.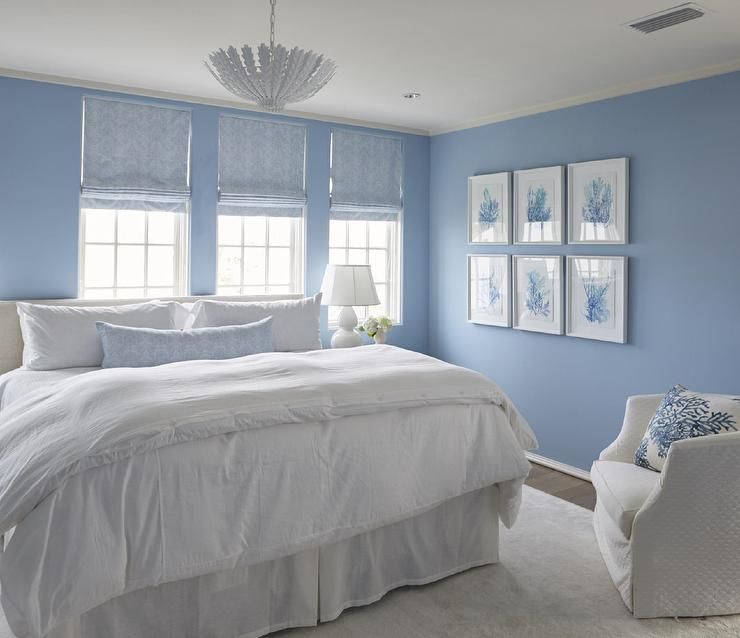 Shiny Walls
The giant depictions of seahorses and the various shades of blue used in this room suggest that the design is going for an ocean aesthetic. The walls add to that, as the paint on it is very glossy. There's also a bit of a tropical island feel because of the bed spires.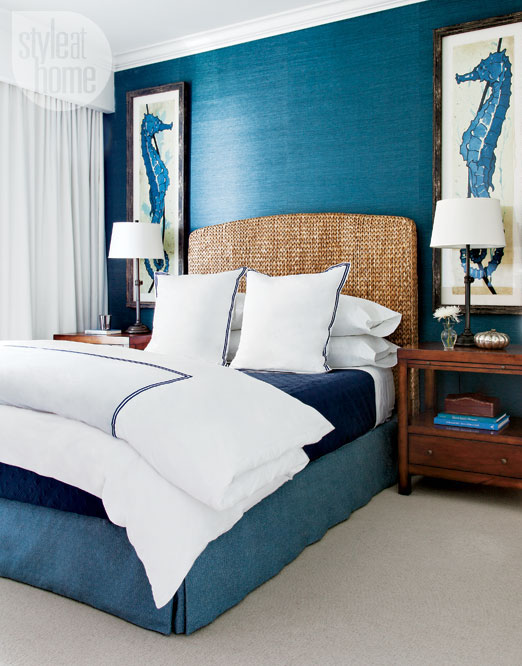 Blue Can Represent the Sky
This bedroom might be the most colorful one on the list, which matches the walls' hue. The shade of blue has a tint of purple, almost like periwinkle. The walls seem to resemble the sky while the furniture can represent the colorful plants on the land.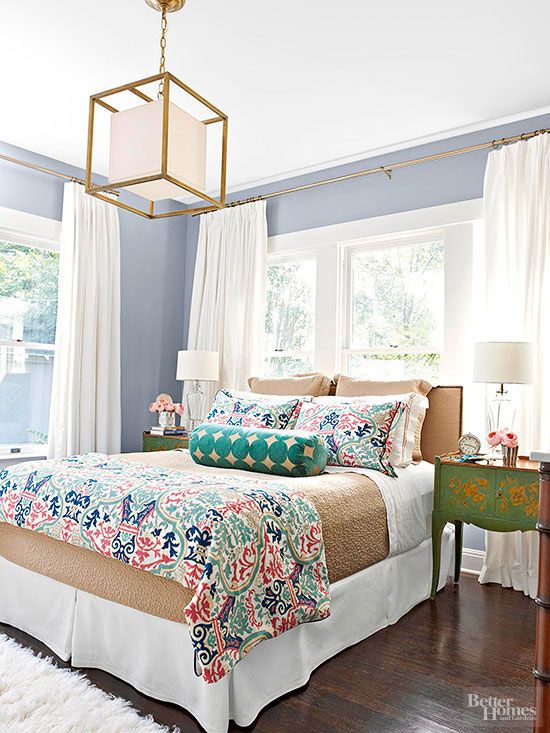 Going All Out
Off all of the bedrooms on this list, this one might be the most blue. The bright colors can be calm and cheery, and the chandelier and painting add to that vividness. This bedroom plays with a range of brilliant blues without overdoing it.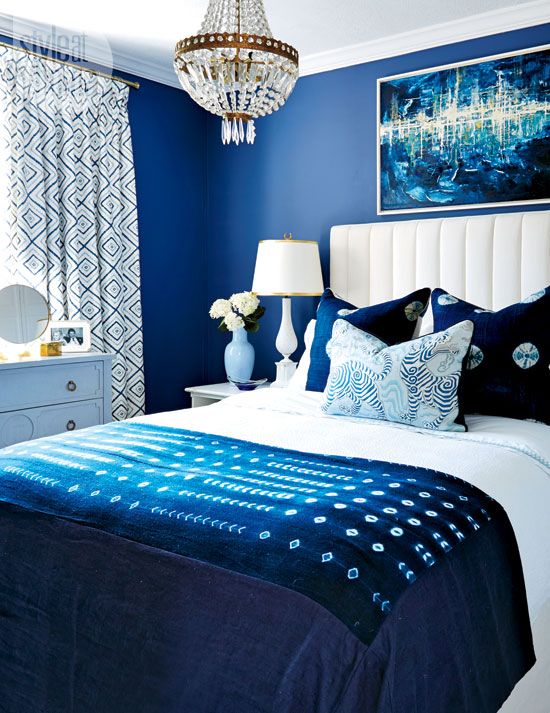 More Popular Ideas