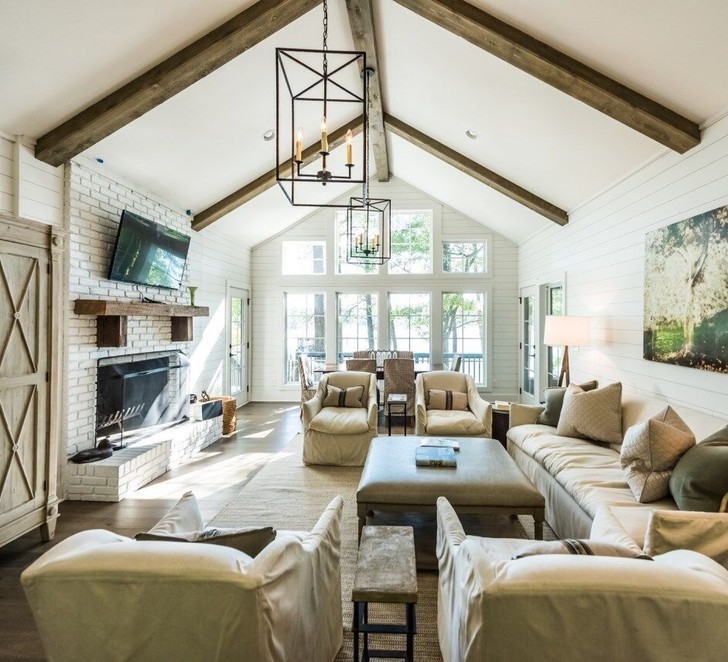 73 Modern Farmhouse Living Rooms That Connect Two Worlds
Distinctly Modern Living Room With Farmhouse Style Accents
This living room is definitely decorated in a modern style with the sculpture on the coffee table, the sofa, and the chairs, especially the wooden chairs at the forefront. The sofa and the chairs also add color to the room. However, the wood support beams and trim, the mounted goat head, and the wooden wheel add farmhouse décor style to this living room.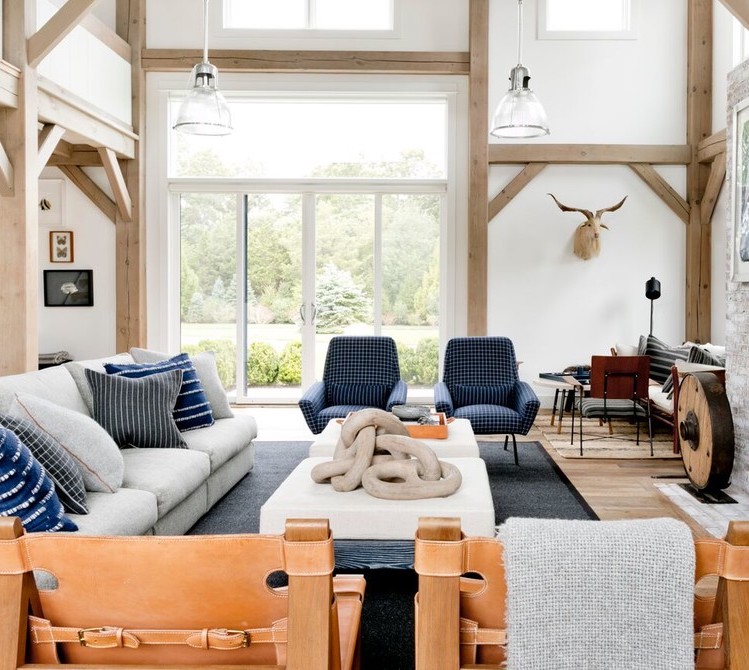 A Modern Farmhouse Living Room for a Loft
This living room with the brick walls could be used as an idea for a loft. The overall décor is modern. However, the brick walls and vaulted ceiling accented with ceiling beams, the barn doors, the heavy wood beam mantel, the lantern-shaped chandeliers, and the wooden side tables add farmhouse décor.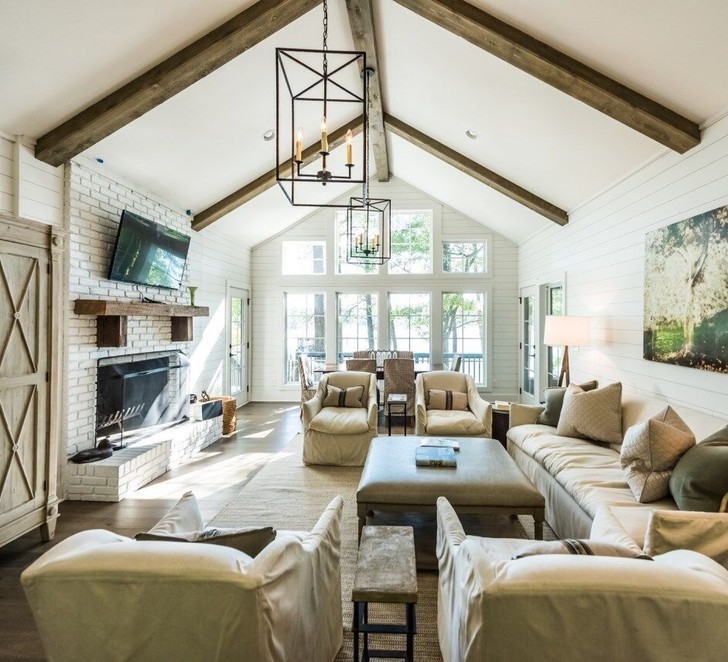 The Weathervane Points Toward Farmhouse Style
This living room has modern furnishings that provide the main décor style and some color. However, the stone fireplace with the heavy wood beam mantel, the vaulted ceiling with the wood beams, and the wood trim around the room introduced farmhouse décor. The farmhouse cupboards, weathervane, chandelier, and side table emphasize the farmhouse style.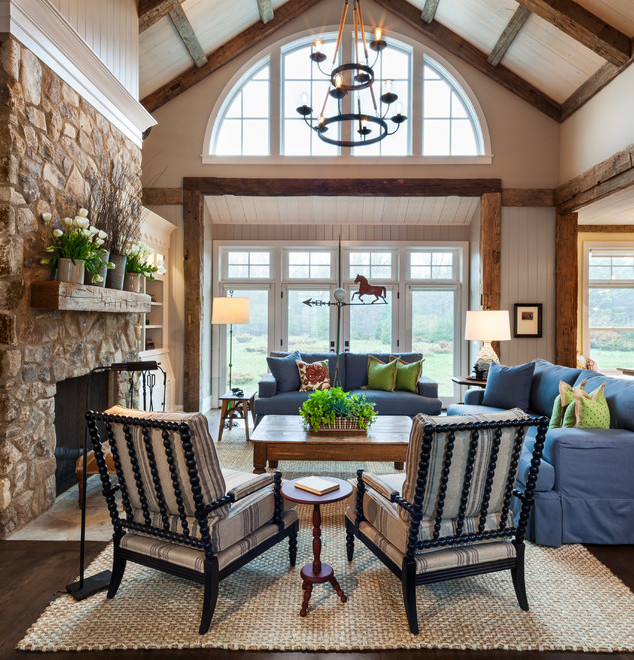 An Upscale Modern Farmhouse Living Room With a Touch of Color
This living room features upscale modern furnishings including the round stacking coffee table set and the modern-style sculpture side table. Then, farmhouse-style accents are added including the vaulted ceiling with wood beams, the vintage chandeliers, and the two branch floral arrangements. Add the long farmhouse-style dining table, and you have a modern farmhouse-style living room.
It's All in the Accents
This is a simple, uncluttered modern living room with a minimal amount of furniture and other items. To add interest, the accents feature farmhouse décor. The ceiling beams, the wooden beam mantel, and the wood slat coffee table add the farmhouse décor touch.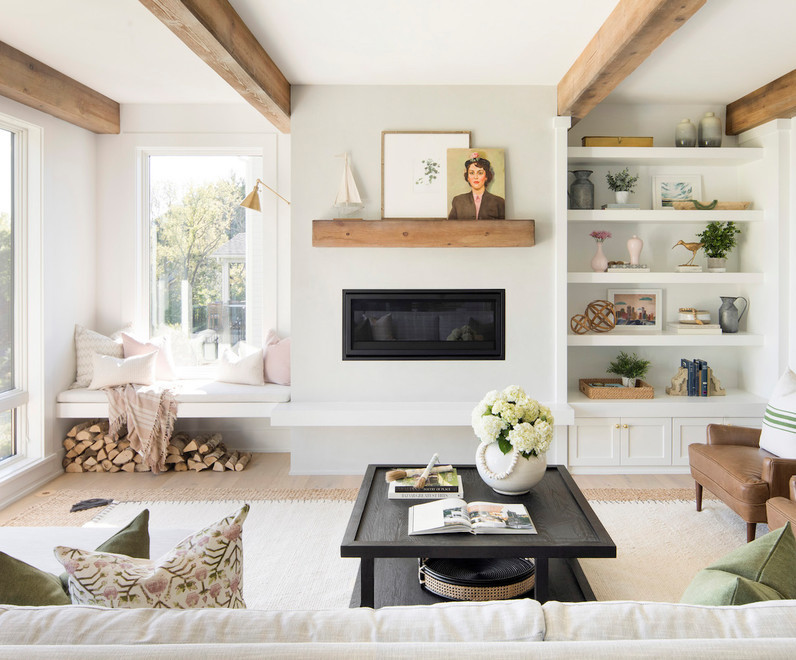 Other Popular Ideas