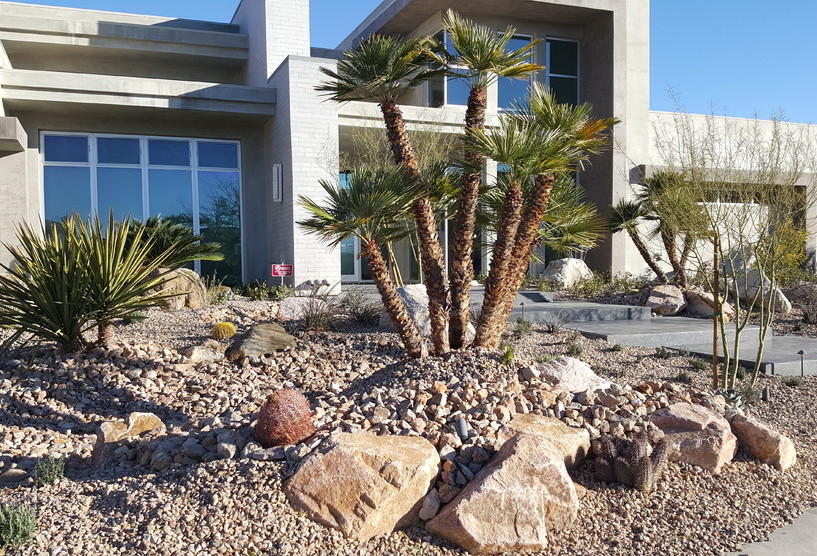 30 Desert Front Yard Landscaping Designs From Top Las Vegas Contractors
Golf at Home
This front yard landscape design by Wet-Tec Inc. brings out the lushness of a golf course. Though nothing in comparison to the size of an actual golf course, the perfect, level grass and the palm tree standing like an island in the midst of it all is quite appealing. To complement this, a grey bridge crosses over what seems like a pebble "waterway" to add contrast to the greenery.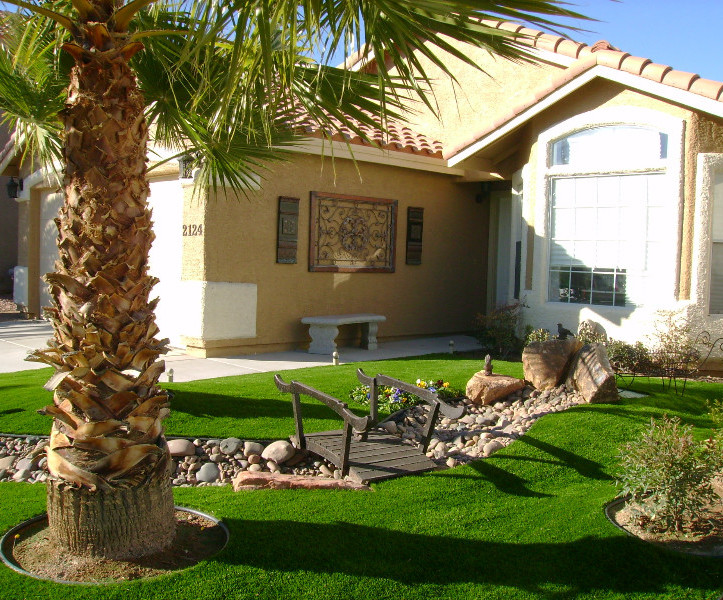 Lines n' Boxes
This well thought out front yard design by One Source Outdoors/One Landscape brings together a blend of lines and boxes, as seen in the well-manicured grass carpet and the brick walkway. The pebbles on the side lines give the space a balanced feel. The trees and vegetation near the window of the house provide shade without blocking off natural lighting, setting the tone of the entire yard.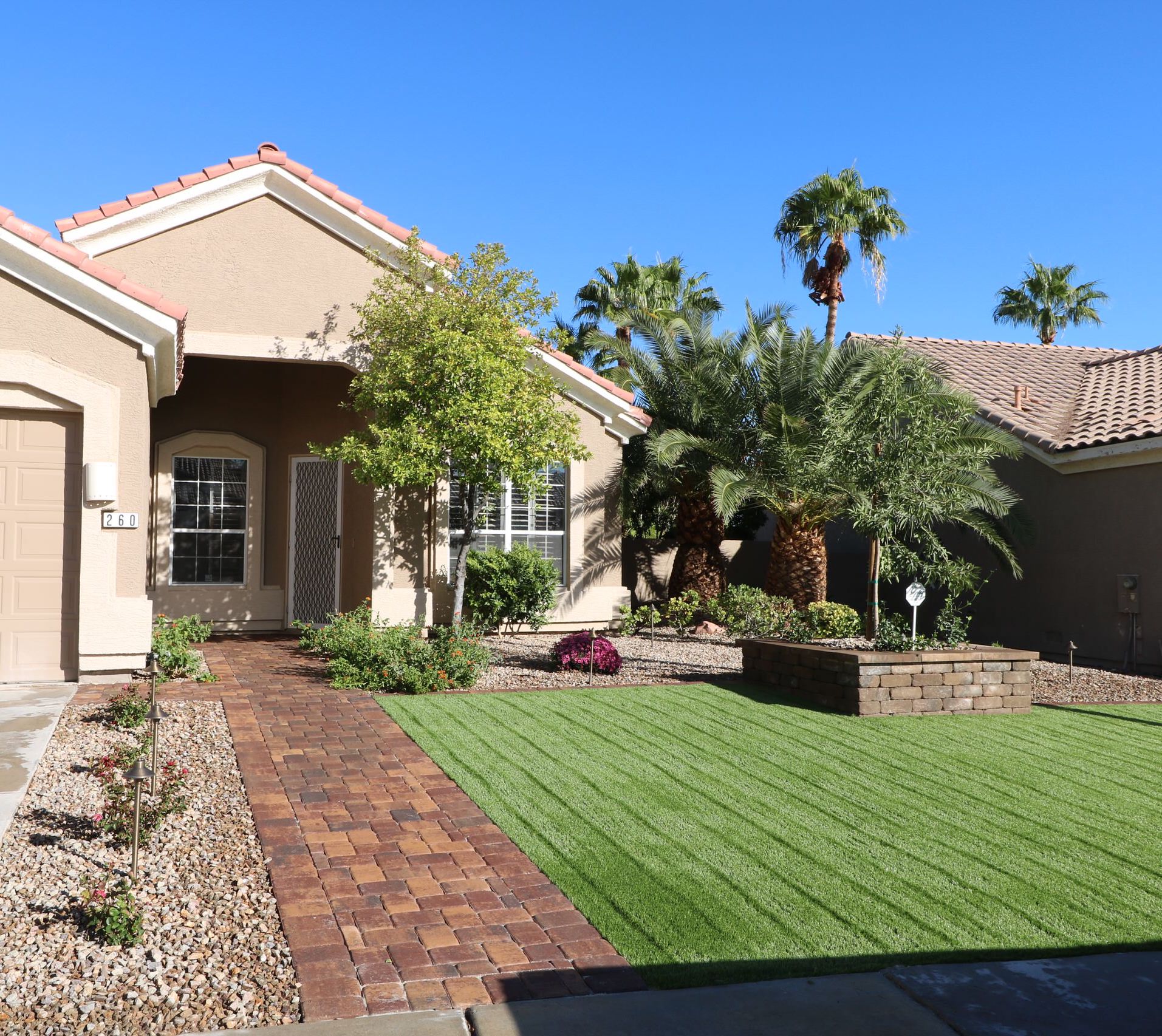 Pebble Haven
This front yard, designed by DRC Landscaping LLC, has minimal vegetation though the structural display of pebbles and rocks is indicative of a balanced union. The rocks seem to have aligned themselves as musicians in a choir would, opening an invitation into the home.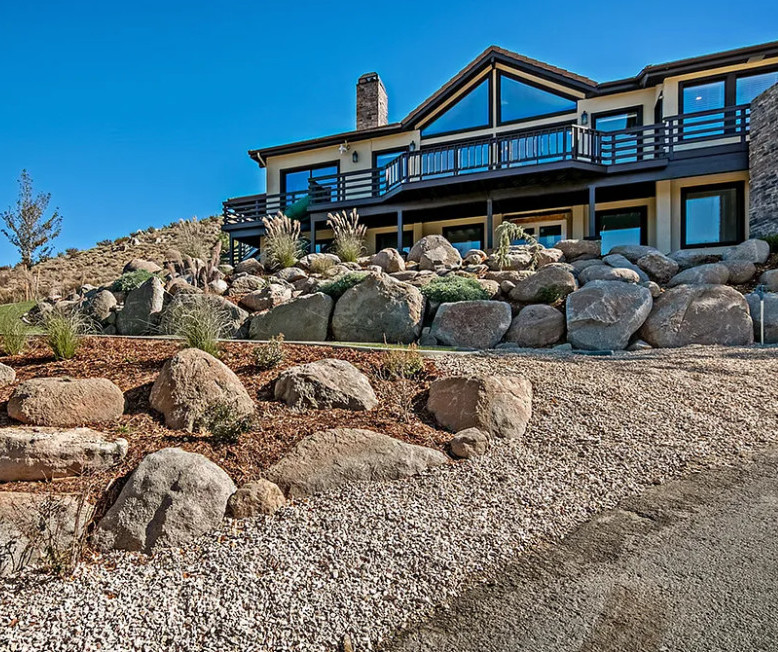 Precious Simplicity
This minimalistic, preciously simple front yard by Mulberry Landscape Studio is ideal for someone who loves void spaces. The brick pathway provides a tantalizing touch to the pebbles on either side of the yard, leading you invitingly into the home.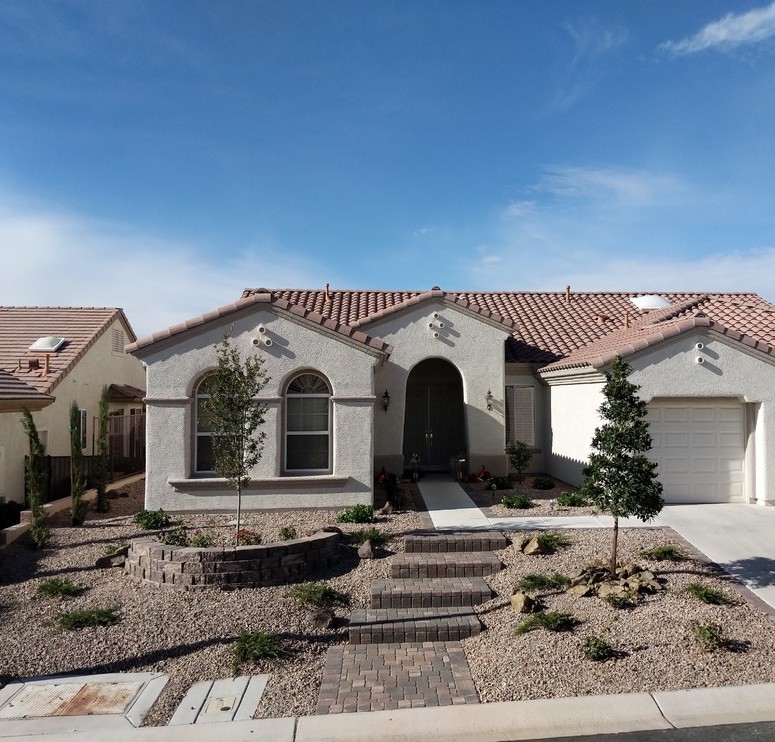 Playground Euphoria
The mix of small, tiny pebbles and medium-sized ones, combining with a few larger rocks, gives off a stone playground euphoria feel, as if they are all hard at play with each other. The vegetation sits on the side lines as spectators. A tree stands in the center as if to watch over the entire playground. This front yard design by Cardinal Landscape is made complete with the pottery stand-alone piece by the side of the tree.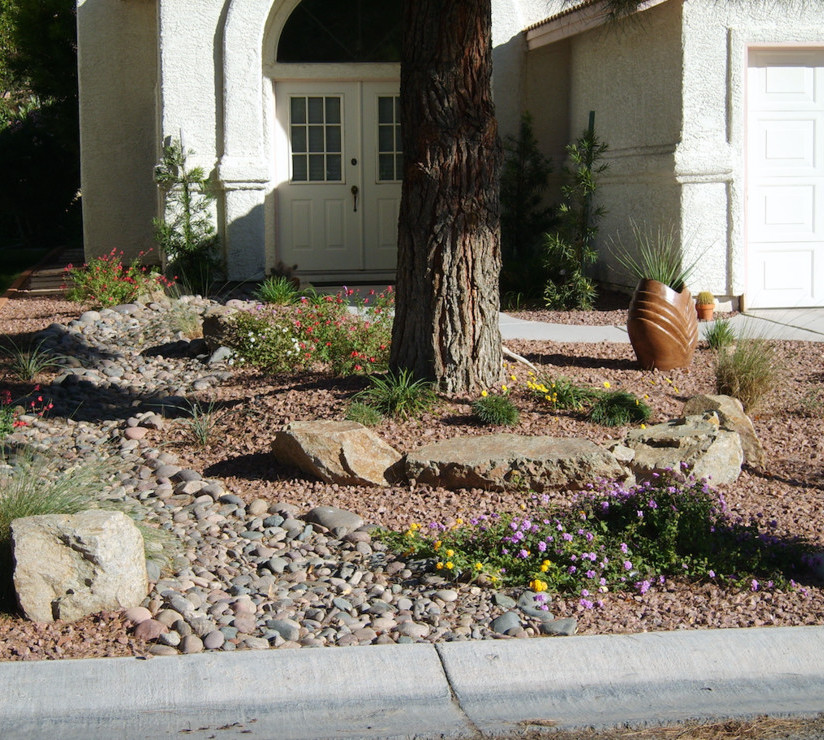 Stone Garden
The stone garden of this front yard by New Vision Landscaping by Gabriel is brought alive by sparsely spaced vegetation. The cobbled stone steps that lead to the doorway make a delicate curve to sort of sway you into a different world. It is very relatable for someone who loves earth colors and not too much brightness and glamour.