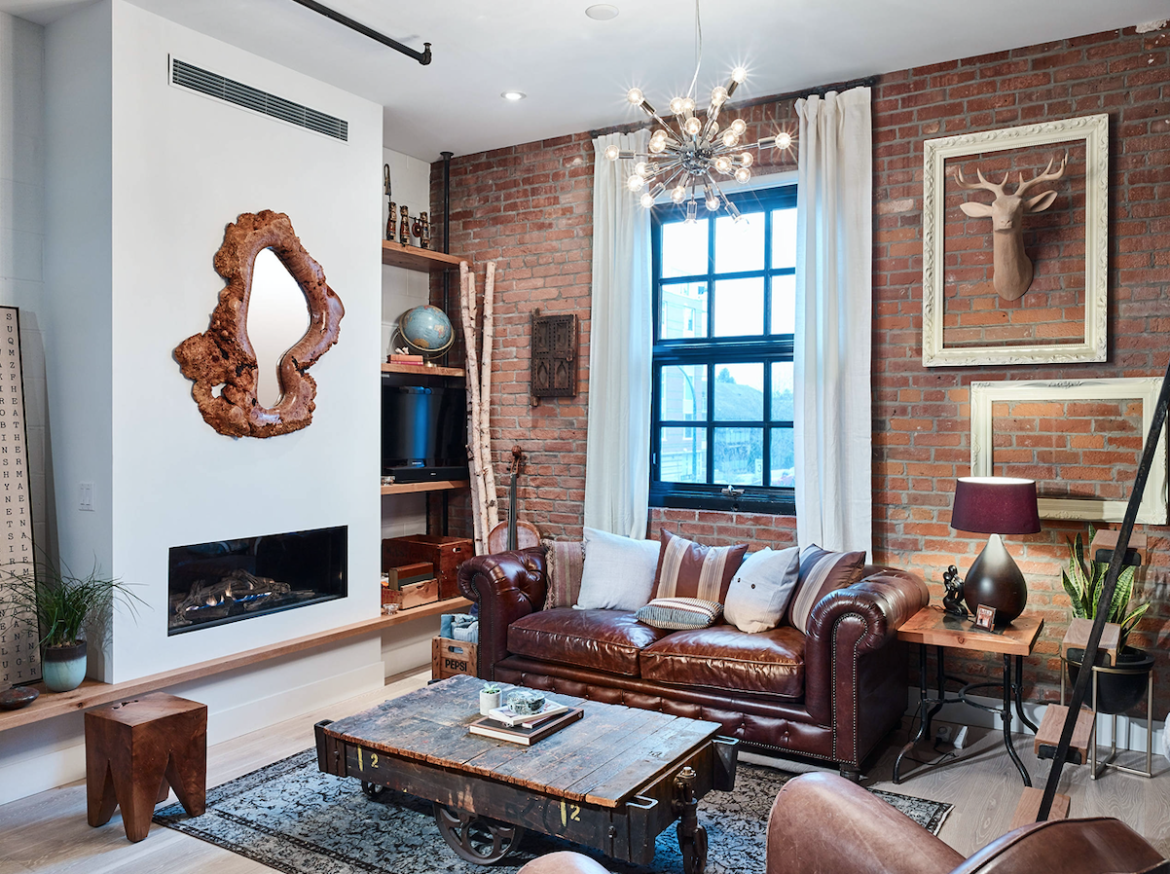 reVISION Renovations Turned a Former Candy Factory into a Super Sweet Loft
Based in Vancouver, reVISION Renovations is co-owned by Todd Senft and Kevin Parenteau. The reVISION team designs, renovates, and constructs entire homes as well as individual rooms.
Who wouldn't want to live in a candy factory? This turn-of-the-century building in East Vancouver has a delicious past. Thanks to reVISION, its present is looking even sweeter. The design team re-imagined the historic space as a hip NYC-style studio loft.
They made no attempt to conceal the building's industrial roots. Instead, designers embraced tough textures throughout the home. There are walls of exposed brick and cinderblock. In the bathroom, sliding barn doors and subway tiles add to the effect. Black iron pipes feature all around the space.
Downstairs, a living room/library blends seamlessly into the kitchen area. The space is charmingly rugged, populated by vintage wood and leather furniture, an animal hide rug, and clusters of Edison bulbs. A modern gas fireplace continues the impression of an inventor's cozy study. The bedroom has a softer touch, but it still features a recessed backsplash made of uneven wood planks.
Once a sweets manufacturer, this loft is now warm and rustic. It's not huge, but every room is multi-functional. Take the master bathroom, where a freestanding tub shares space with a gallery wall and a comfy sitting area.
Throughout the studio, reVISION eschews candy colors in favor of raw material. Timeless oak, brick, and metal form the home's factory-chic appeal.