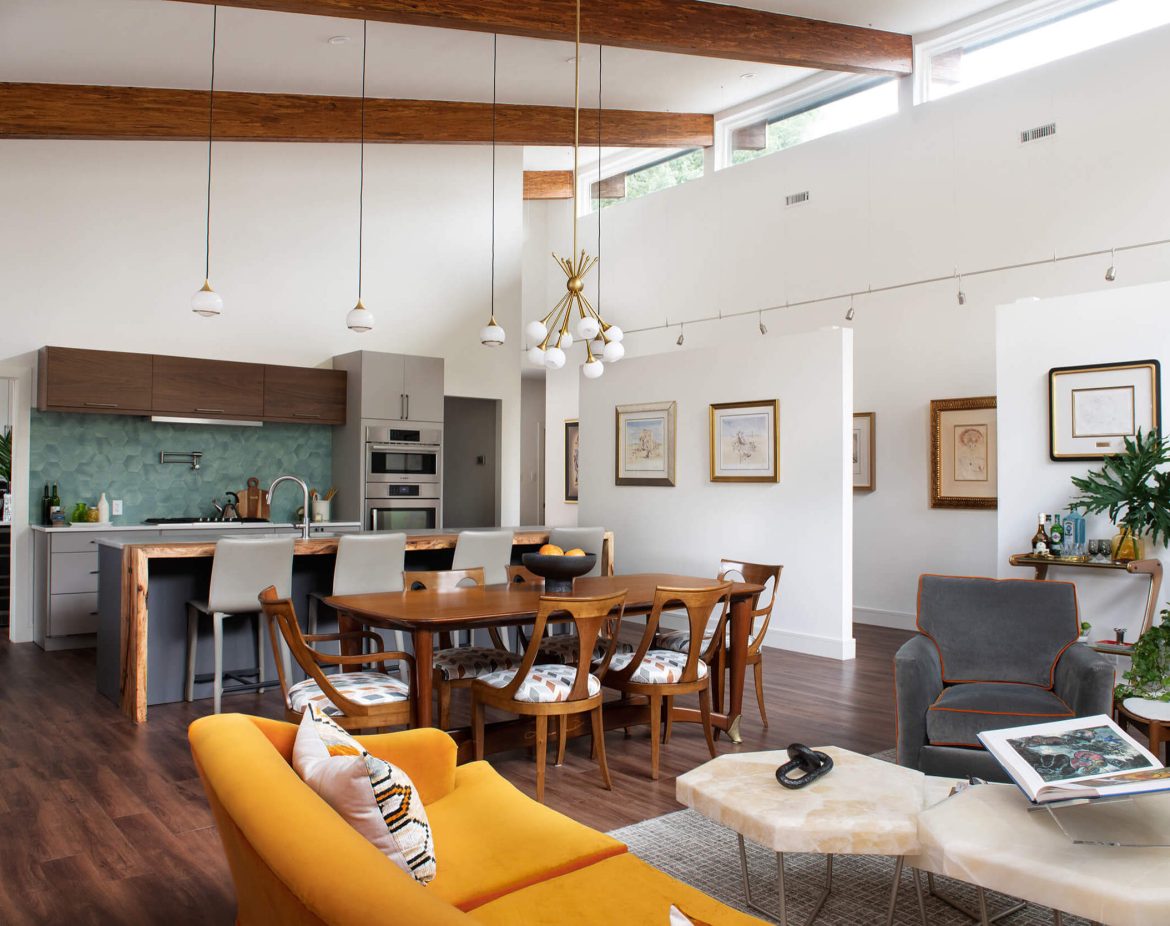 Arc Three Studio's Conversion of a Mid Century Modern Redstart Home Into an Open Gallery-style Home
This one-story mid-century modern Redstart home in Houston has wood siding on the left side by the entrance, and white siding on the right garage el. The house features a split roof.
The long entrance hall has two doorways that enter the public living area. It also provides a peek at the wood beam cathedral ceiling of the public living area. The open gallery-style public living area is designed to feature the art and furniture collection of the owners. Artwork is displayed in the hall and on the walls of the open public living area that includes the living room, dining area, and kitchen.
The dining area includes a breakfast bar and a table and chairs. The sink of the galley kitchen is part of the breakfast bar. The master bedroom is spacious with wood flooring. The two full bathrooms have tile walls. One full bathroom has a shower, and the other full bathroom has a tub. The half bathroom has a modern bowl sink. The home office provides ample room and wood flooring. In the rear, there are two cement patios accessible through sliding glass doors.
The designer, Arc Three Studio, focuses on quality design for both residential and commercial clients. Their communication with clients aims to determine the client's needs and use the information to create the best possible design.